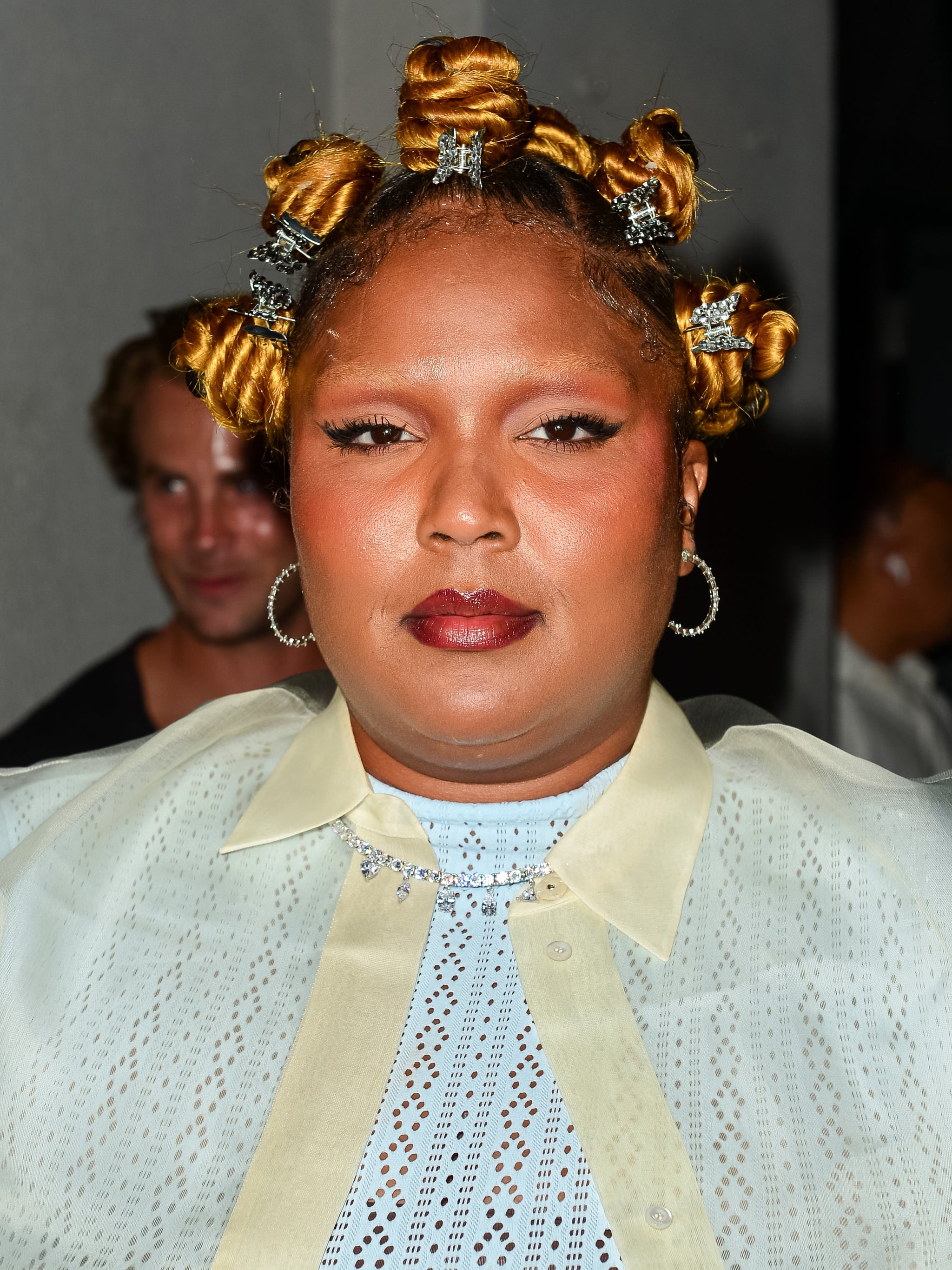 Image Source: Getty/JOCE/Bauer-Griffin / Contributor
Lizzo is joining the glazed-doughnut nail craze. The singer posted a video of a behind-the-scenes look at an upcoming collection from her clothing brand, Yitty, and she inadvertently showed off her version, which was a glazed-doughnut french manicure with a colorful twist.
Lizzo's long nails were filed into a tapered-square shape and featured quintessential french tips to start. A translucent-pink color was used for the base, accompanied by a white french smile line on each finger. To finish the look, an iridescent chrome tint was added to give the nails a holographic effect.
Glazed-doughnut nails have taken on a life of their own since being revealed by Hailey Bieber as her go-to. After sharing her viral combination with the world, the nails have been replicated by everyone from Anne Hathaway to Vanessa Hudgens, resulting in countless re-creations, such as the aforementioned glazed-doughnut french, chocolate-glazed doughnut nails, and even candy-cane-glazed nails.
Take a closer look at Lizzo's twist on the trend ahead.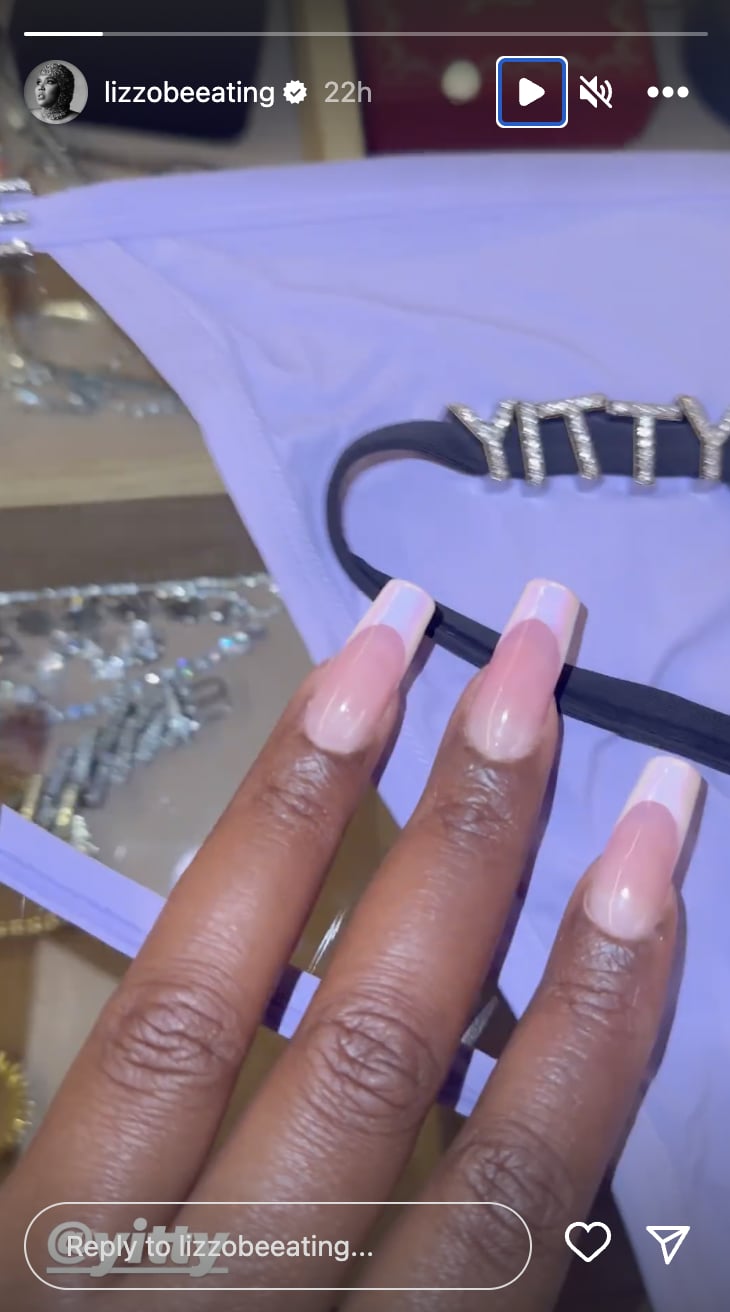 Image Source: Instagram user: @lizzobeeating
Source: Read Full Article