https://www.instagram.com/p/CjYLvy3LcsW/
Hailey Bieber's colorist, recently shared her exact hair gloss formula. .
The formula can be customized to suit both lighter and darker hair.
One editor tried the formula on her brown hair and is sharing her results.
I'll get straight to the point: I'm obsessed with Hailey Bieber. I love recreating her outfits, her makeup looks, and even her hairstyles. She's my style icon, and nothing gets me more excited than Mrs. Bieber sharing the products or tools she uses to achieve her looks. So, when I saw her colorist Matt Rez recently share the exact gloss formula he used to take her hair to a richer brown for fall, to say I was excited to test it out on my own hair was the understatement of the year.
I got highlights back in February, and although they looked great when I first got them, the color has since faded to a brassy shade. I haven't quite decided whether I want to dye it darker all over or if I want to change the tone of the highlights to something cooler, so I've been relying on hair glosses and toners to cancel out the redness before committing to something permanent. I've tried a number of different options, like glazed donut hair and even a French gloss, but nothing has enticed me more than the "Hailey Bieber" hair gloss.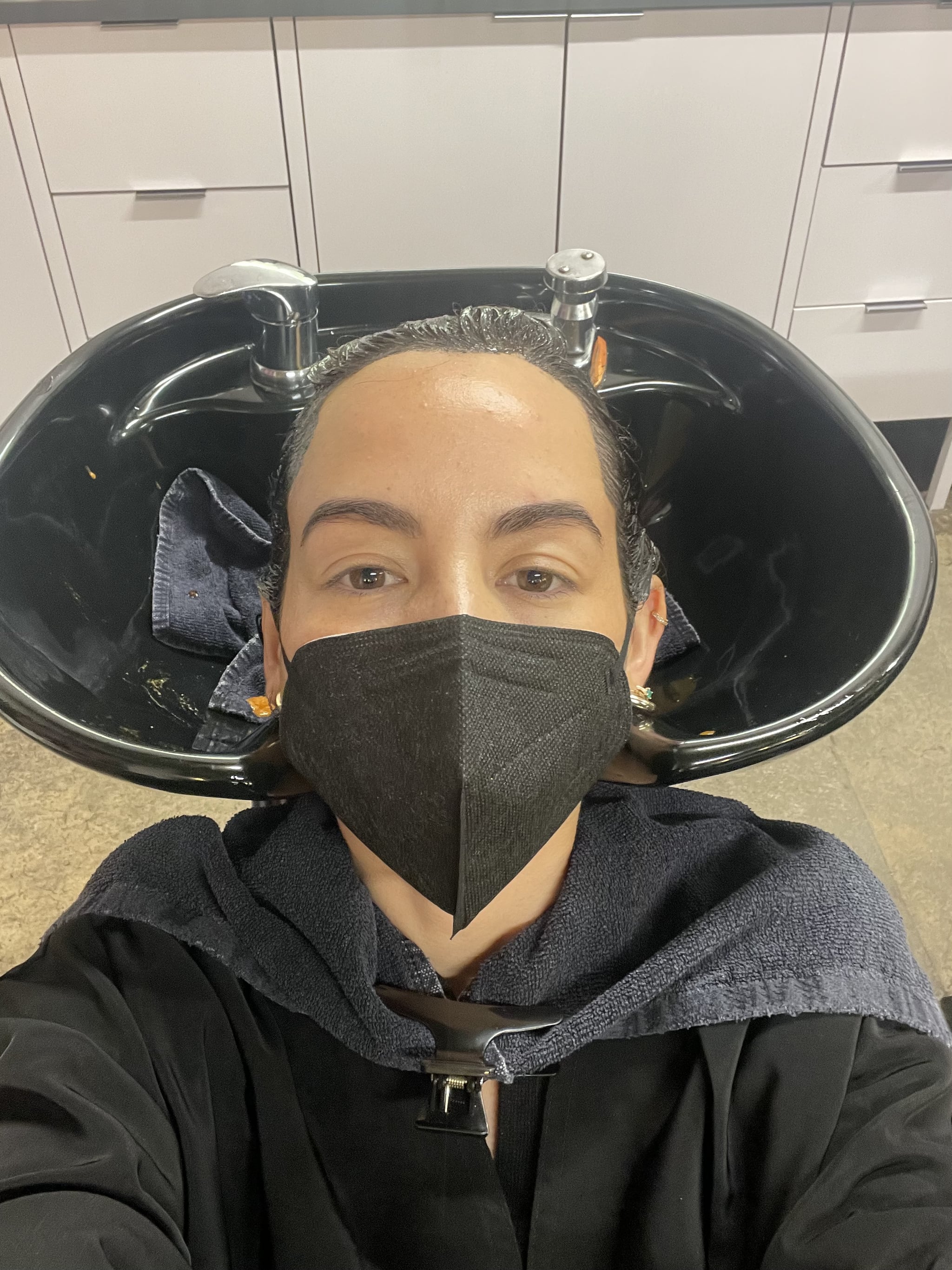 To try the look out for myself, I visited stylist Madison Clifford at Andy LeCompte Salon in West Hollywood. When I arrived at the appointment I showed her the information Rez had shared about Bieber's color, and Clifford suggested we use a similar formula but switch it up a bit to accommodate the fact that my hair was already much darker than Bieber's.
The exact gloss formula used on Hailey Bieber is equal parts 7NCH, 8GG, and 9GB Redken shades EQ (most likely gibberish to anyone who doesn't work in the hair industry, but your colorist should get it!), but to achieve the look on my hair, Clifford used 7M, 8GG, and 6GB Redken shades EQ. "Your natural base color is deeper than Hailey Bieber's, and this version is tailored to your personal color palette," Clifford says. "This formula is designed to control the underlying warmth we discussed in your consultation."
Clifford took me over to the shampoo bowl where she applied the formula, let it sit for about 15 minutes, and then we washed everything out. As she was styling everything and blowing my hair out, I could immediately see what a difference the color made. My shade went from a brassy, orange-red to an illuminated dark brown, and the condition of my hair felt 10 times better. Instead of looking dry and fried, everything looked sleek and felt soft to the touch.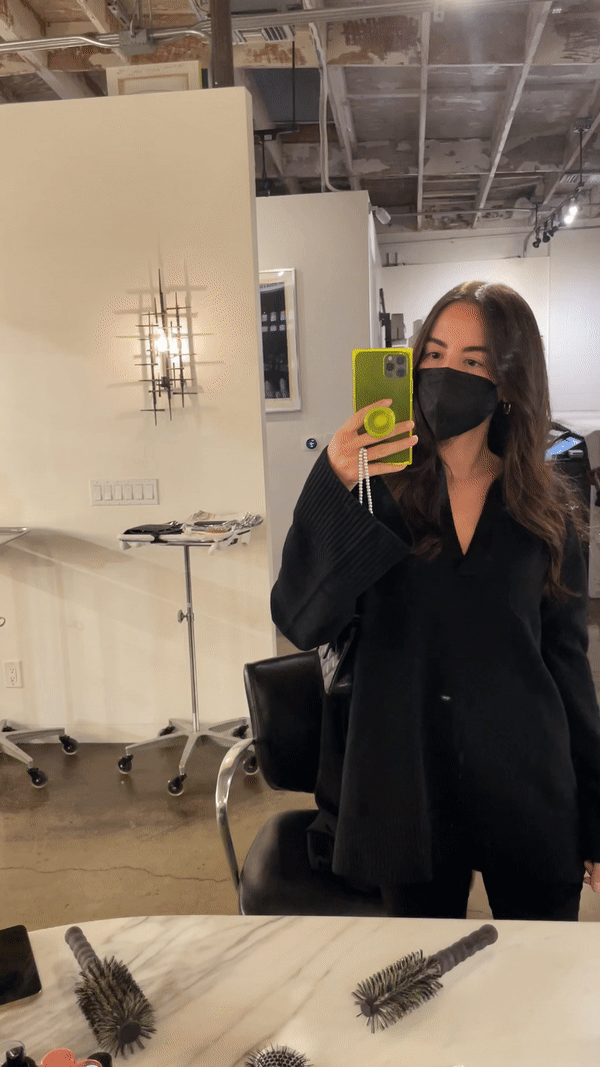 At the same appointment, Clifford also gave me "ghost layers", which were a total game-changer for my thin, fine hair. Not only did the cut add lots of volume and movement, but the addition of the hair gloss drastically changed my entire look from drab to chic.
As for maintenance, Clifford says the nicer you are to your hair, the longer your color will last. "You can get four to six weeks out of a good gloss if you treat your strands well, but I'd recommend coming in monthly to keep it extra glossy and expensive looking." To keep the color looking fresh at home, Clifford suggests using a color-safe shampoo and conditioner like the Vegamour GRO+ Advanced Replenishing Shampoo and Conditioner Kit ($93).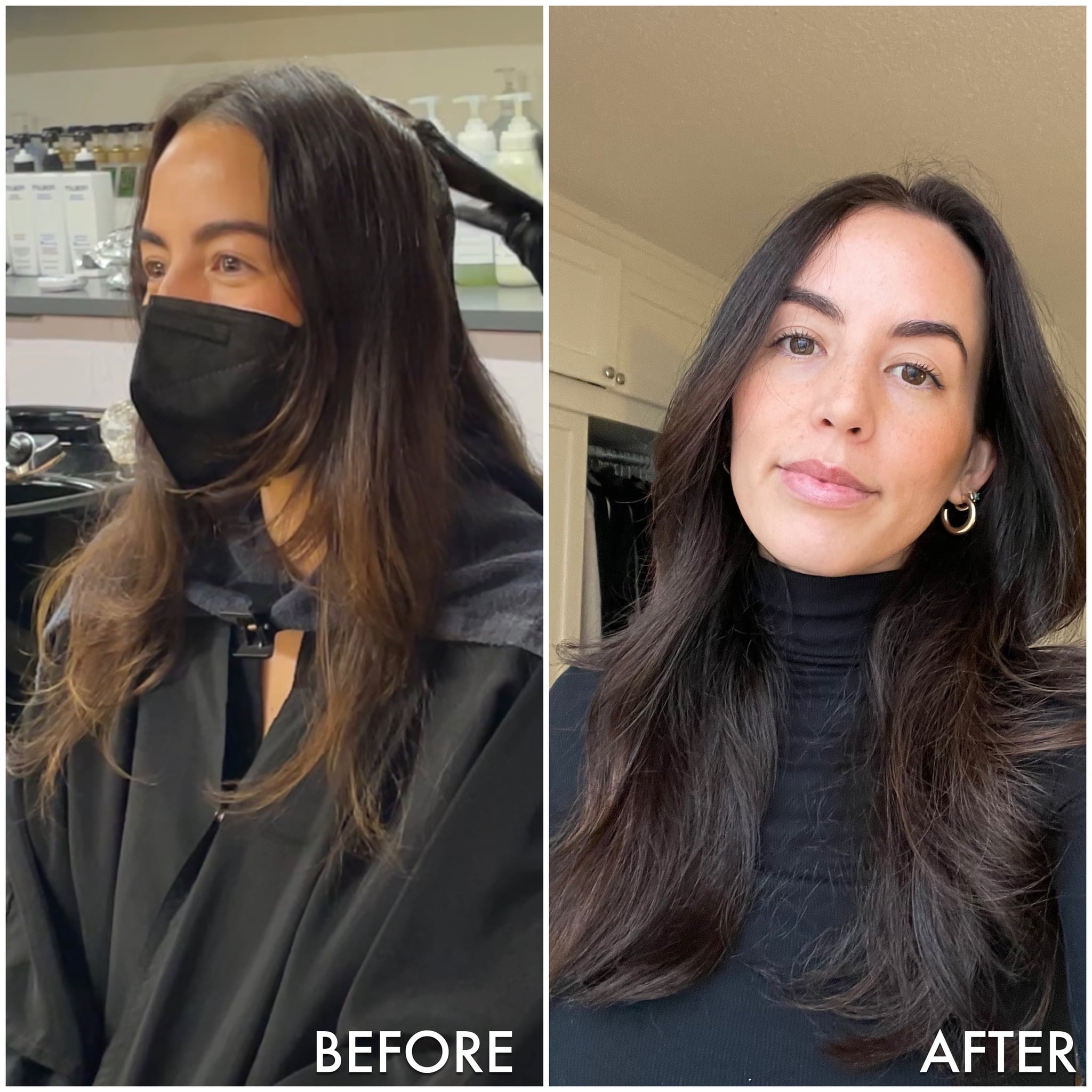 If you've been thinking about changing up your hair color to a darker tone for fall but you're unsure about committing to something permanent, I'd recommend testing out the Hailey Bieber hair gloss.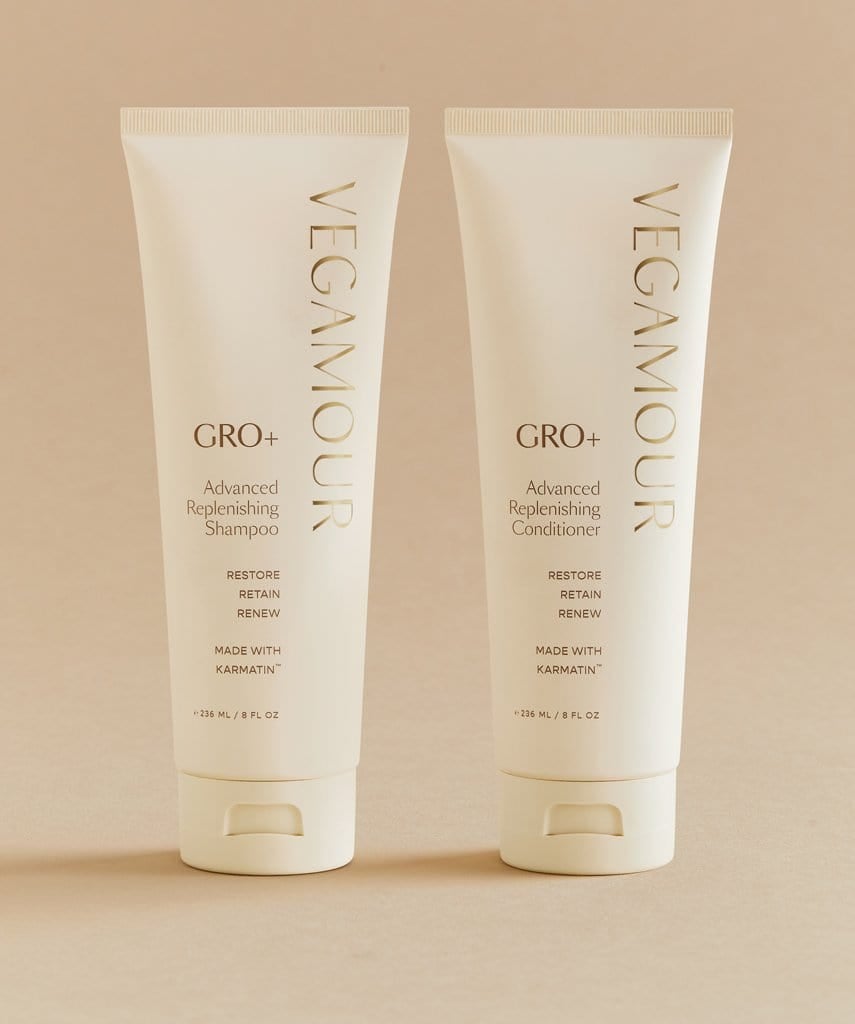 Source: Read Full Article