Attention everyone who is too lazy for pants. And for that matter, for shirts. It's time to buy a romper. Specifically the one Addison Rae just wore, that that kinda looks like a simple LBD dress until, surprise, it actually has legs.
Addison paired this outfit with black knee-high platform boots and a low pony, and while I'm pretty sure I'll end up looking…not…the same when I recreate it, I WILL BE ATTEMPTING.
https://www.instagram.com/p/CSm4iU8By4e/?utm_source=ig_embed&utm_campaign=loading
A post shared by Addison Rae (@addisonraee)
So, where can you shop this look? TBD on those boots, but Addison's romper is from Naked Wardrobe and costs $60.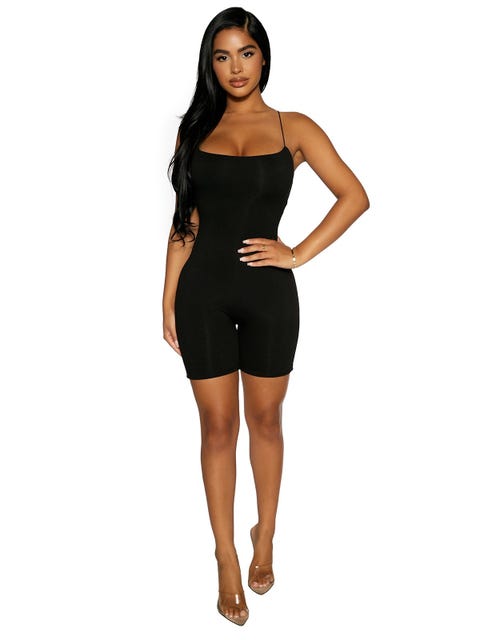 Cute, need, etc.
FYI, Addison is currently in the thick of promoting her new movie He's All That—a She's All That reboot which casually features a cameo from Kourtney Kardashian, not to mention Rachael Leigh Cook (who plays Addison's mom in the movie).
Addison spoke about Kourtney's surprise appearance in He's All That with Access (via People), saying "I thought it'd be so incredible. She's an amazing friend of mine, amazing mentor and person. We got very fortunate that it ended up working out and I'm very thankful for her."
She added, "I think both of us are very honest people and we like a lot of the same things. It started off with both of us just loving to workout. We were doing that together a lot."
He's All That drops August 27, so plan your life accordingly I guess!
Source: Read Full Article