Well, it's pretty clear this beef between sitcom sisters isn't going to be solved by the end of 22 minutes and a very special talk.
Jodie Sweetin and Candace Cameron Bure may have been through a lot together — growing up in front of the country, fallout from years in the spotlight, losing a TV parent — but this is where the line has been drawn.
If you hadn't heard, the Full House stars are feuding over Candace's stance on same sex relationships, something important to her fundamentalist (and hateful) religious beliefs. After she made her views on "traditional marriage" more explicit to the public, Candace got called out by various other celebs, including JoJo Siwa. And when her TV kid sis showed support for inclusivity? Candace unfollowed her. How's that for a statement??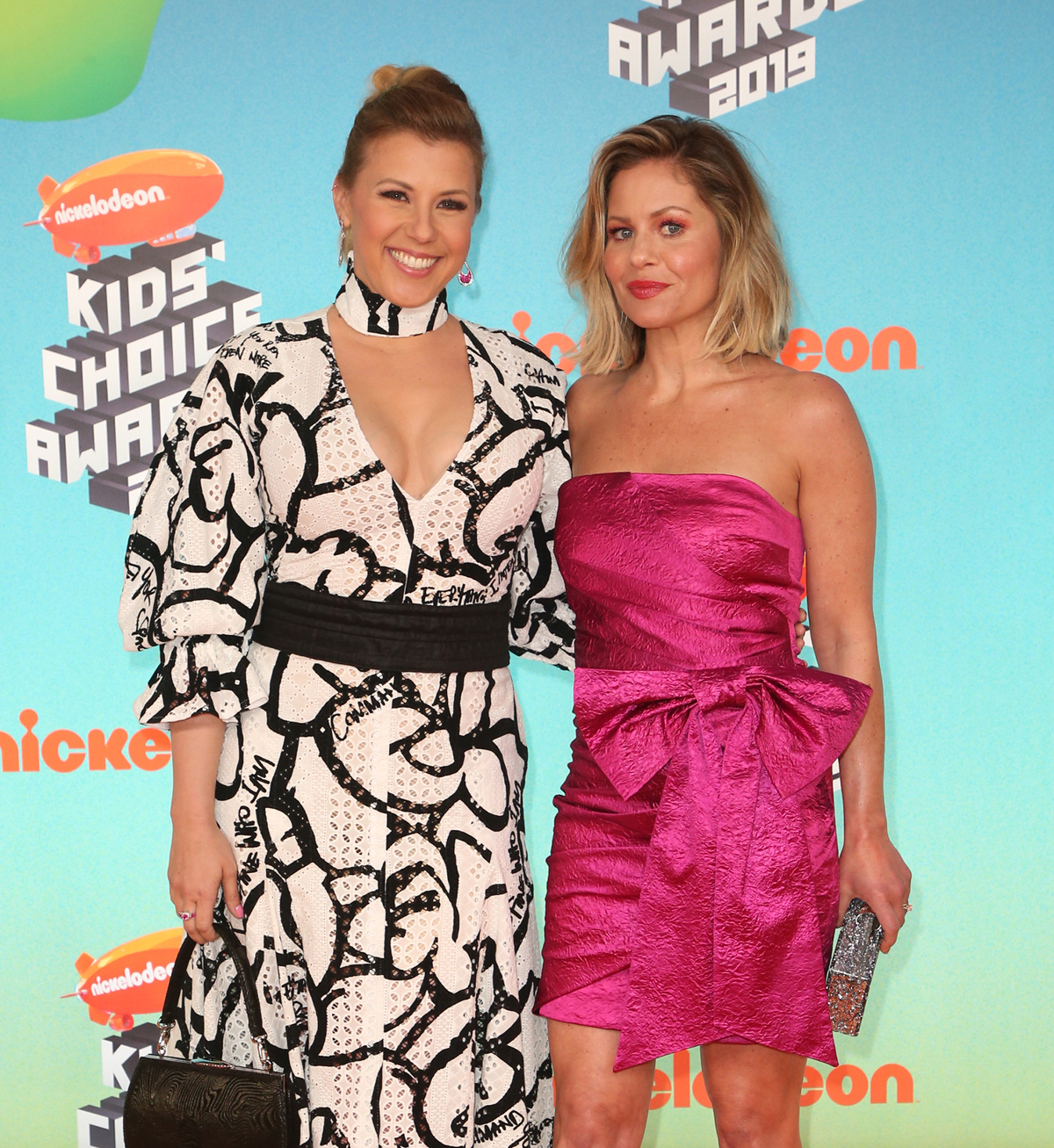 A source later revealed just how "serious" the quarrel had gotten, explaining:
"Jodie does not agree with Candace's remarks and wanted to show where she stands. Candace is upset that Jodie chose to do this in a public way instead of talking to her one-on-one."
And the beef got re-heated this week when, it turns out, Candace's Great American Family channel purchased Jodie's latest movie, Craft Me A Romance. GAF announced it this week as one of their slate of "Great American Autumn" movies premiering in September. And Jodie is NOT happy.
The network is more than a symbol of Candace's anti-LGBT views. It's the big, blunt weapon she's used to hammer those beliefs into viewers of holiday rom coms and cozy mysteries. She left the Hallmark channel specifically because she was offended by their inclusivity — gay love stories, what a scandal. Ugh.
And now Candace's new network, the NO-GAYS-ALLOWED one, bought Jodie's movie. How rude, indeed! It's unclear if Candace — as a GAF exec — was aware of the purchase. But it's a slight either way.
Now Jodie is letting the world know exactly how "disappointed" she is to have her face on a channel that discriminates against the LGBT community. She said in a statement to People on Friday:
"Sometimes, we, as actors, don't have control over which network buys the projects we are in, nor are we a part of the process in which they get sold. So I was very surprised to learn by reading about it in the press yesterday that the independent film I worked on over a year ago was sold to Great American Family."
It should be noted, for anyone not in the know, it's not always the network buying scripts and hiring filmmakers, etc. Independent films are thought of as being gritty or artsy, but the truth is plenty of sweet little rom coms like you find on cable are made independently, too — and then sold to places like Hallmark and Netflix. And GAF.
Since it was the latter that bought this one, Jodie refuses to keep any of the money — and pledges to use it to support what they hate:
"I am disappointed, but in keeping with my mission of supporting the LGBTQ+ family, any potential or future money made from this sale will be donated to LGBTQ+ organizations."
Good for her!
We're sad to know the Tanner sisters are still on such bad terms, but there isn't a middle ground on contempt for the existence of certain people. How do you agree to disagree with hate? You can't paint a line across the middle of that bedroom.
Source: Read Full Article