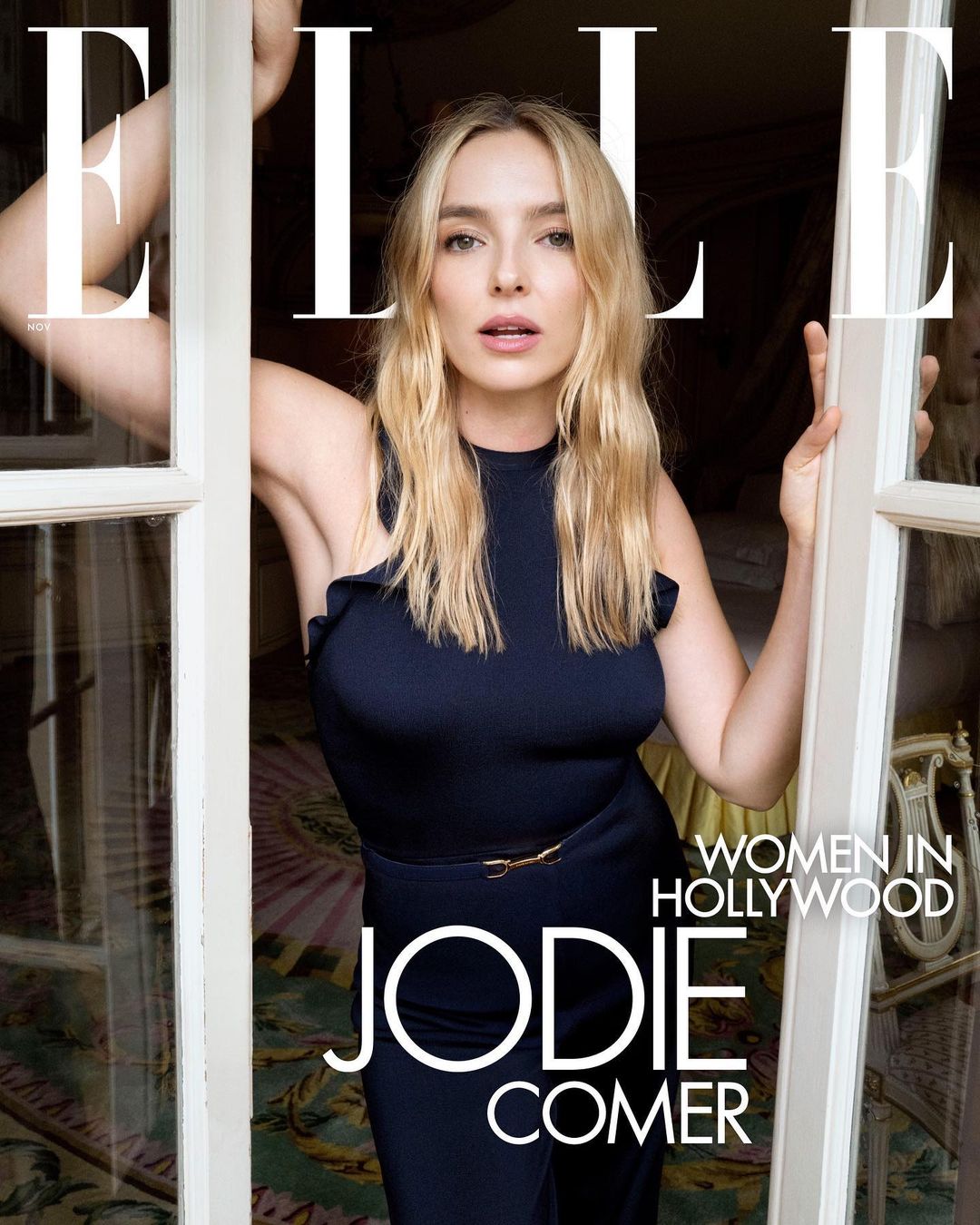 Jodie Comer is one of many cover stars for Elle Magazine's Women In Hollywood issue. She's promoting The Last Duel, which is based on a true story. The Last Duel was directed by Ridley Scott and written by Matt Damon, Ben Affleck and Nicole Holofcener. Damon and Affleck are in the film, and from what I've seen, everyone is getting good reviews. It's mostly seen as a showcase for Jodie's talent, which is well-documented. She's a shape-shifter in the vein of Tilda Swinton or Cate Blanchett, and I sometimes forget what she even looks like when she's out of character. Some highlights from this Elle piece:
She doesn't have as much control over her face as people think: "I don't even know what my face is doing half the time. Sometimes I watch things back and I'm mortified because I feel like I'm doing something subtle, but my face is doing the opposite."

She's filming the fourth and final season of Killing Eve: "You've killed someone and you're like, 'Yes!'—you've got the crazy eyes, which I think is simply that I don't blink."

A new chapter in her career: "I've grown so much on this job, especially in regard to finding my own voice. Now as I'm stepping into this new world, I feel more ready and aware, and like all my ideas aren't complete and utter rubbish. It's really given me confidence in myself. [When I was 17], I was obsessed with Keira Knightley and I was like, 'I want to be in period films. I want to be in costume dramas.' Then I had this moment on set last year when I thought, I'm here."

Ben Affleck on Jodie's performance in The Last Duel: "The whole movie hinged on Jodie's ability to play her part in a way that was genuine, and also true to the perspective that the other characters had. That dance was so delicate, the line so fine, and the fact that she made it look so effortless is the most impressive feat of acting I've seen in a long, long time….I'm just proud to be a footnote in the Wikipedia page of her career."

Matt Damon on what she was like as a coworker: "A great actor is like that. She'd say, 'I don't feel like I should say this' and we'd make the change. We took every one of her notes. As a writer, the gratitude you have for an actor who makes your stuff that much better is this indescribable, wonderful feeling. I can't be hyperbolic enough in talking about Jodie. She's truly incredible. Directors are going to be beating down her door because she's a generational talent."
[From Elle]
I do think Comer is probably a generational talent, much like (I'll say again) Cate Blanchett. Someone who can do any accent, someone who can look radically different from role to role, someone who can act the pants off of any role. She's good at "not being a celebrity" too – she's not Hollywood, and we don't know much of anything about her private life. When she's not working, she's at her parents' house and reading, basically. Anyway, I am looking forward to seeing The Last Duel.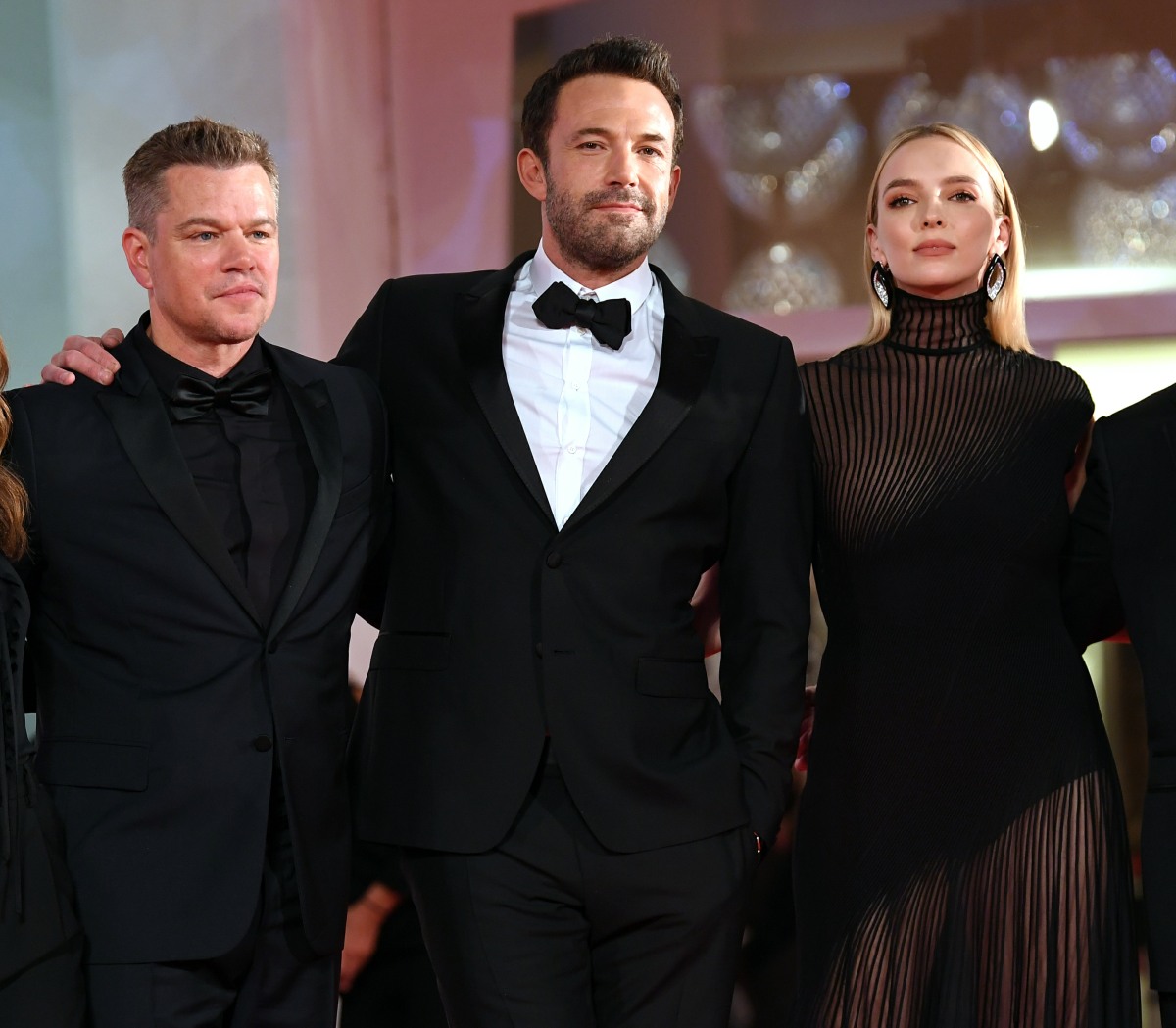 Photos courtesy of Avalon Red.
Source: Read Full Article