The Duchess of Cambridge has started 2020 by promoting a new survey called "Five Big Questions on the Under Fives."
In late January, Kate Middleton visited Stockwell Gardens Nursery and Pre-school where she helped to serve breakfast to children. The duchess also secretly recorded an episode of blogger and author Giovanna Fletcher's podcast, Happy Mum, Happy Baby, during the visit.
This marks Kate's first foray into podcasting, and gave the duchess an opportunity to discuss the work she does with children and young people. According to a Kensington Palace press release, the Duchess of Cambridge also opened up about her experience as a mom to Prince George, Princess Charlotte, and Prince Louis.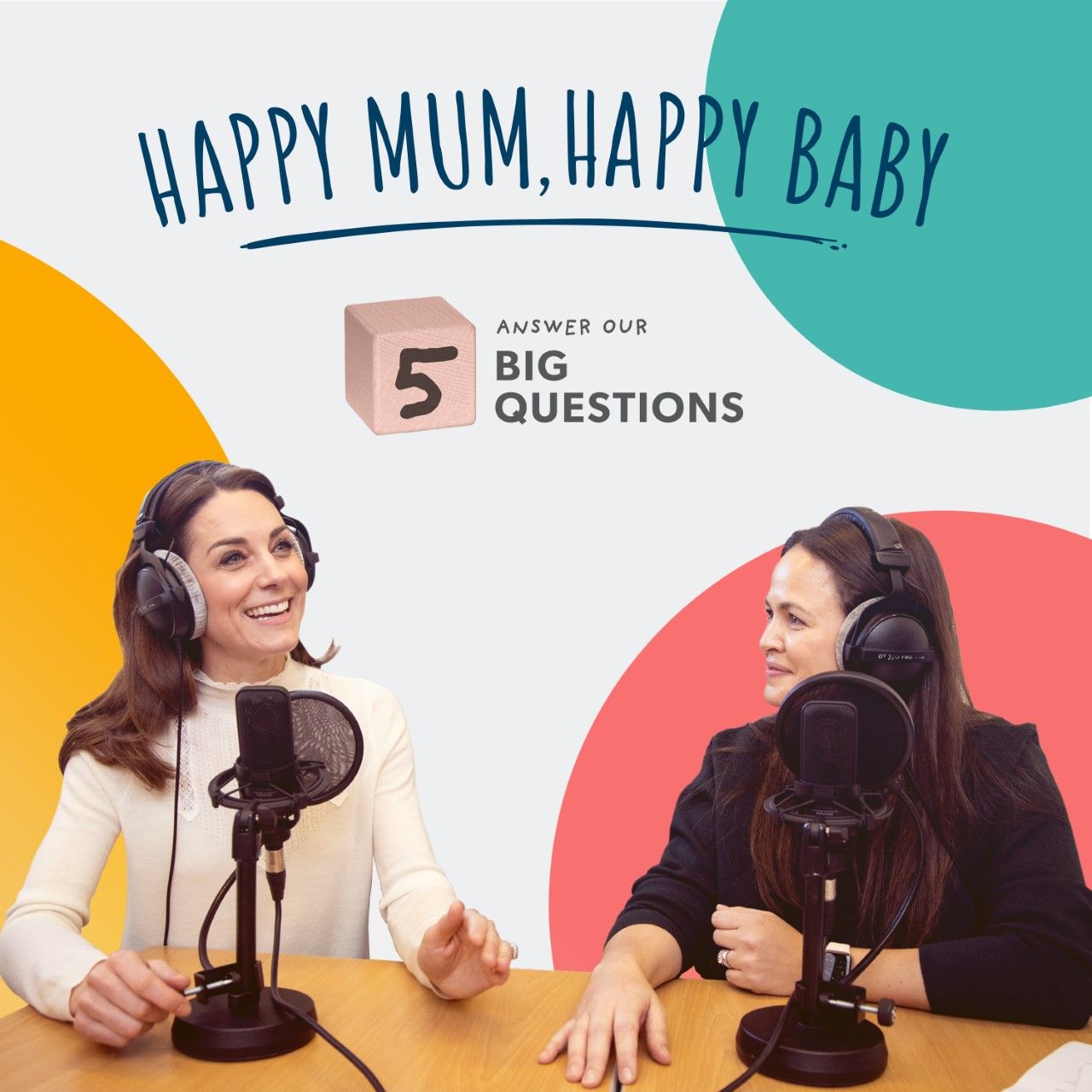 Per the official press release, "Having met in Birmingham at the launch of 'Five Big Questions on the Under Fives,' The Duchess of Cambridge and Giovanna Fletcher sat down after a joint visit to LEYF Stockwell Gardens Nursery in London to talk about the work that has built up to this landmark survey, the importance of the early years, and some of their shared experiences as mothers to three children."
Fletcher previously shared a snap of the visit on Instagram, along with the caption, "My 35th year started with an engagement alongside the Duchess of Cambridge to Stockwell Gardens Nursery where we heard from parents, carers and staff about the importance of early years and their hopes for future generations. We talked about nutrition and what the nursery do to encourage healthy food habits, and then served up breakfast. My highlight was possibly one little girl telling us her name was Peppa and that her mate was George… she then told us The Duchess was called Daddy Pig, leaving me to be Mummy Pig. I laughed a lot."
Source: Read Full Article