Hiii, need some distraction from *gestures wildly* all of this? Same! So let's chat about Camila Cabello and all her boy toys of yesteryear, shall we? A lot remains unclear about our collective future (looking at you, Omicron), but what we do know—thanks to embarrassing amounts of sleuthing—is Camila's complete relationship history. So let's hold internet hands and go on this high-key thirsty journey together!
SHAWN MENDES
Back in summer 2019 Shawn and Camila released their song, "Señorita," and it's so hot I legit wouldn't recommend you ever watch it at work (to be clear: I highly recommend watching most other music videos instead of doing your job).
The vibe between Shawn and Camila in this video is so 💦 💦 💦 that the internet collectively decided that they're dating, and honestly, the internet wasn't aaaall the way wrong.
Fast forward, and Camila and Shawn date for more than two years—and gift fans with lots, I mean LOTS, of public PDA. In November 2021 though, the pair announced on Instagram that they've decided to end their 'ship, singlehandedly crushing every Shamila stan's hope for love and fish kisses. Their statement read: "Hey guys, we've decided to end our romantic relationship but our love for one another as humans is stronger than ever. We started our relationship as best friends and will continue to be best friends. We so appreciate your support from the beginning and moving forward."
But there may be some hope for a lil flame rekindling? Pretty much everyone and their mother are speculating about the exes being back together after paps photographed them walking their dog Tarzan in Miami. Can they co-parent in peace?!
MATTHEW HUSSEY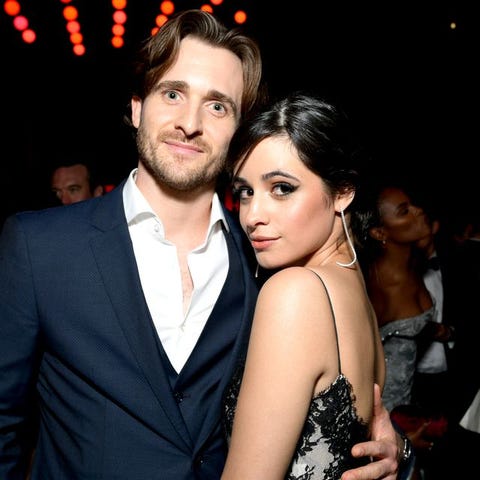 Before she was dripping in a pool of sweat with Shawn, Camila was dating "relationship coach" (lol, THE IRONY) Matthew Hussey. The pair were together for more than a year and were first spotted chilling back in February 2018, when they took a vacation in San Lucas.
"He's so similar to me," Camila told Marie Claire before the breakup. "In person, we're just weird and silly and stupid together. He makes me the happiest I've ever been in my life."
Awk! While Camila hasn't *confirmed* the breakup, she did ask fans to stop being mean to Matthew after people noticed he was blocking comments about Camila on social media.
Source: Read Full Article