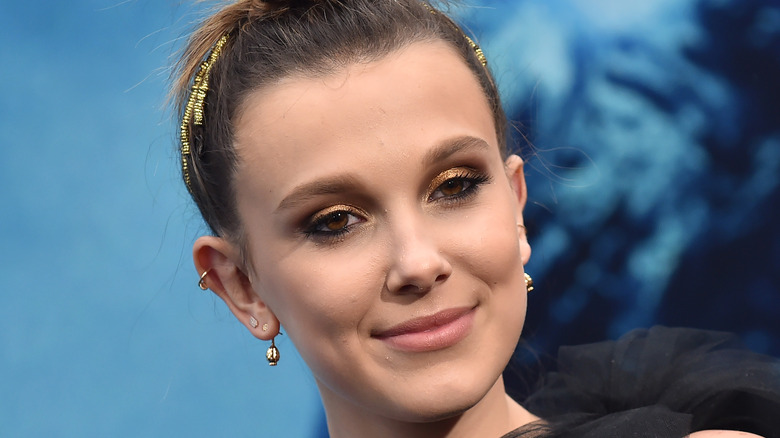 DFree/Shutterstock
By Sophie McEvoy/Sept. 4, 2021 12:30 pm EDT
When she's not busy filming "Stranger Things" or the multitude of other projects she has going on, Millie Bobby Brown enjoys filling her downtime with the U.K.'s most popular dating show (via The Tab). Yes, I'm talking "Love Island."
For those unfamiliar with the OG British "Love Island," basically, a dozen single women and men move into a luscious villa in Mallorca for eight weeks and are tasked with finding love. That last part is give or take, as the main way to stay on the island is to remain 'coupled up.' This is a game show at its core, so love doesn't necessarily need to be there when you're in a couple. So by the time a 'recouping' comes around, whoever is single is asked to leave (i.e. dumped) from the island.
Each year, the series regularly grabs the nation's attention, so it's no surprise that Brown has been swept up in all the drama, too.
Millie Bobby Brown kept Henry Cavill up to date with all the Love Island news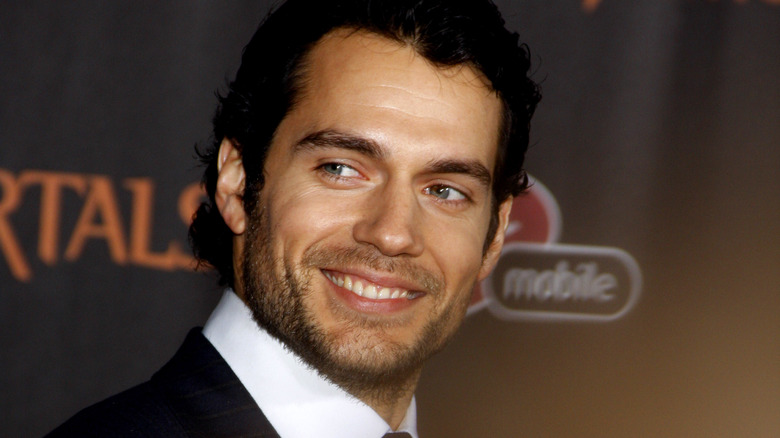 Joining the likes of U.K. stars Stormzy, Adele, and Lily James, Millie Bobby Brown has been known to rave about the show on the set of whatever she's filming. She even keeps her co-stars up to date with what's been happening on the isle of love, as Henry Cavill confirmed while promoting "Enola Holmes."
Speaking to Extra TV (via YouTube), Cavill said that "whether [he] wanted it or not," he would get a regular rundown of who's coupled up and who's been dumped in the makeup and hair trailer. "She was also chasing me around, trying to get me to do TikTok videos and stuff," he continued. "It was a hard pass from me."
The duo's co-star Sam Claflin found the interactions between the two hilarious. "He had absolutely no idea, and she obviously knew every little detail," he told BBC Radio 2 presenter Angela Scanlon (via Digital Spy). "I was thankfully left out of the embarrassment of kind of 'You've never seen it!' I got to enjoy it without the humility."
Millie Bobby Brown has planned to meet up with some of the Love Island stars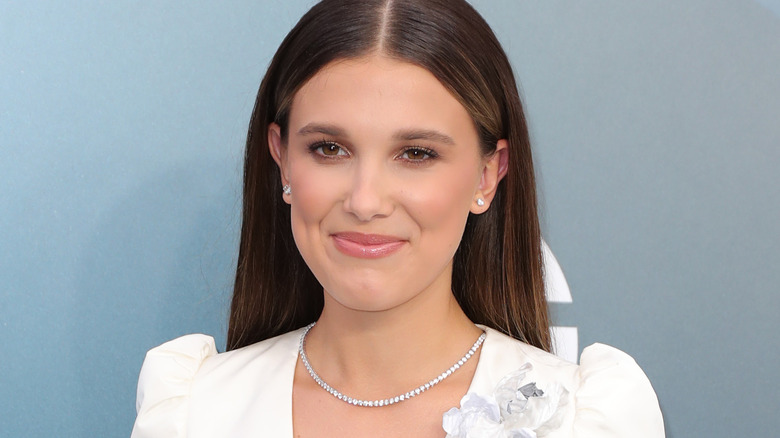 Millie Bobby Brown even got her "Stranger Things" co-star Noah Schnapp in on the trend. According to The Tab, he messaged 2021 contestant Lucinda Strafford on Instagram, saying that "he loved her and she killed it on the show."
Brown has also shared her love directly to particular "Love Island" contestants, including 2019's Amber Gill and Dani Dyer. Brown and Amber have even tried to meet up in the past. "We've been messaging on Instagram. It's the wildest thing," Amber told Capital Breakfast (via The Sun).
Dyer and Brown planned to meet up with each other, too. "The girl actually watches 'Love Island,' I couldn't believe it," Dani revealed on Capital radio (via The Sun), after being asked who was the most famous person she'd talked to after appearing in the villa. "Apparently, we are going out for a bit of lunch son, so yeah, I'm looking forward to that."
Source: Read Full Article