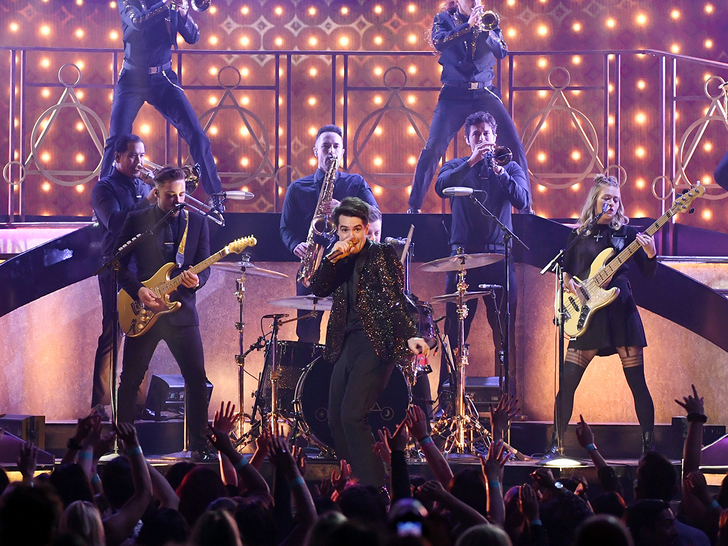 Panic! at the Disco singer Brendon Urie is wrapping up a HUGE chapter in his life … because he says his band, which stood for nearly 2 decades, is no more.
Brendon broke the news to his millions of fans Tuesday morning — starting by saying, "Well, it's been a hell of a journey."
He goes on to talk about how he and his wife are expecting a baby, which he's obviously thrilled about … unfortunately, that means he's got to put the music behind him to focus on the fam, instead.
Brendon says, "Thank you all for your immense support over the years … Whether you've been here since the beginning or are just finding us, it has been a pleasure to not only share the stage with so many talented people but also share our time with you."
The frontman goes on to further express his gratitude, before saying, "I am looking forward to seeing everyone in Europe and the UK for one last run together" — referring to the final leg of his Viva Las Vengeance tour, which ends in Manchester this March.
Panic! was first formed back in 2004 with Brendon's childhood friends, growing huge popularity with their first big hit, "I Write Sins Not Tragedies" the following year.
The band would go on to top charts with songs like "Nine in the Afternoon," "High Hopes," "This is Gospel," "House of Memories," and more … all while going through several different band members as the years went on, eventually turning the band into a solo project in 2015.
Source: Read Full Article