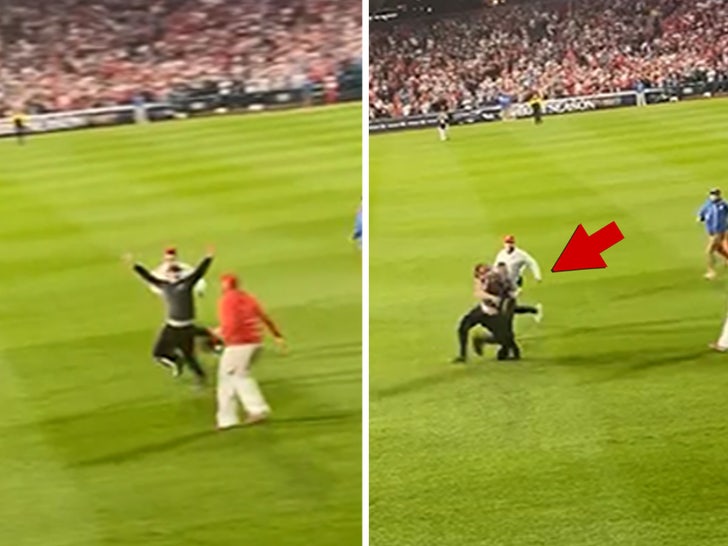 An overzealous Phillies fan learned the hard way he should've just celebrated his team's NLCS win from his seat Tuesday night … 'cause when he tried to race onto the field to cheer on his squad, he got LEVELED by a security guard.
The man's ill-advised jaunt in the outfield of Citizens Bank Park happened just seconds after Philadelphia put the finishing touches on its 10-0, Game 2 victory over the Arizona Diamondbacks.
You can see in video shot by a fan at the game … the field invader hopped over an outfield wall and sprinted across the turf — only to be met by a security guard who looked like an NFL linebacker.
The official put the Philly fan right to the ground with a form tackle that was so pure … even Phillies players couldn't help but notice the action as they high-fived a few hundred feet away.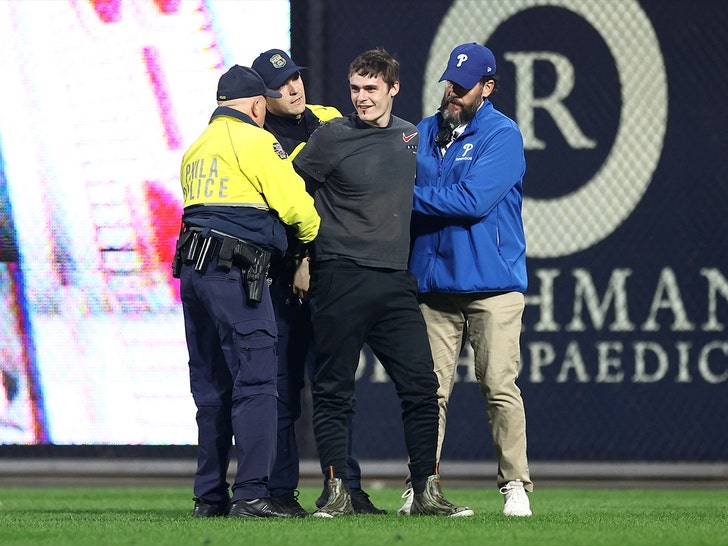 The man was ultimately swarmed by a slew of other stadium workers … and once he got to his feet, blood could be seen trickling from his mouth area.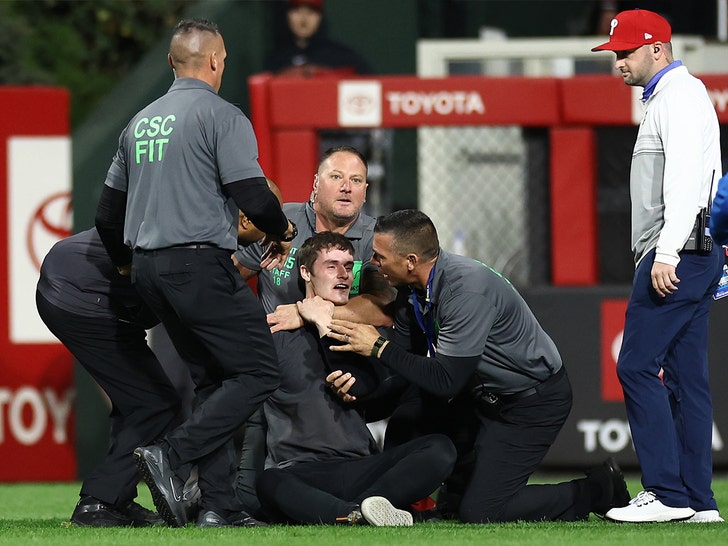 Unclear if the dude was arrested or punished any further … but if not, we're pretty sure the aches and pain from the tackle will be enough to deter him from similar acts moving forward.
Source: Read Full Article