Leave it to Sansa Stark to sing like a canary!
Game Of Thrones may have ended, but the cast is still being grilled about one of the final season's biggest mysterious fails: who the f**k left that coffee cup out!?
As fans remember, Episode 4 of the acclaimed series faced mass ridicule when eagle-eyed viewers noticed that a rogue coffee cup was resting in front of Daenerys Targaryen (Emilia Clarke) during a celebratory scene in Winterfell.
Fans couldn't believe their eyes, and soon started to speculate which cast member left the very modern beverage out in plain sight.
Well, Sophie Turner is now weighing in with her own theory, and she's certain she knows who the caffeinated culprit is!
When the subject came during her appearance on Thursday's Conan, the Dark Phoenix star insisted the cup wasn't Emilia's doing — despite the fact that it was seen in front of her during the take.
So, who does Sansa blame?
The "lazy" former King in the North himself, Kit Harington!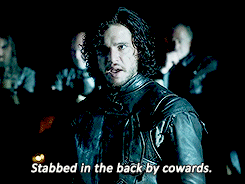 She explained to Conan O'Brien:
"I hear this every day of my life, this coffee cup thing… The coffee cup was where Kit's chair was. At first, I blamed it on Emilia, but I don't think Emilia would do that. Kit is lazy and I think he would have done that. It's in front of Kit's chair and then he moved and it looked like it was in my seat but I wasn't there. It was Kit. It was 100 percent Kit."
The 23-year-old went on to explain that she couldn't have possibly been the cuplrit, because she doesn't drink a lot of liquids on set due to the fact that she has to wear a corset.
Mr. Harington, meanwhile, is corset-less. She added:
"I wear a corset so I either piss myself or I throw up. Emilia wears a corset. Kit doesn't wear a corset… It's Kit!"
Well, there you have it. It's Jon Snow's fault!
You are hereby exonerated, Dany.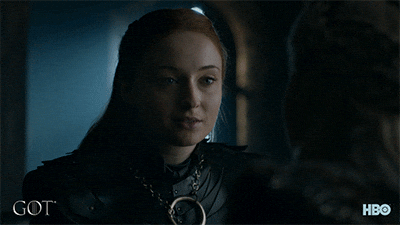 Watch Turner's interview (below) to hear her theory!
Like many other beloved Game Of Thrones characters, the infamous coffee cup was killed off long before fans were ready. HBO later confirmed that the cup had been edited out of the current episode available on HBO Go, and would not be seen in any encore presentations or streaming/DVD versions of the episode in the future. (R.I.P., Ser Latte.)
Source: Read Full Article