We'd like to tell you the legal troubles among the Empire cast were over, but then we'd be Lyon.
The Jussie Smollett scandal seems to be firmly in the hit musical drama's rear view, with Lee Daniels confirming the controversial actor "will NOT be returning" to the show despite the cast's open letter.
However, now that's settled, it's Terrence Howard who's back in hot water!
And no, it's not about domestic violence.
According to a new report in The Blast, the TV patriarch is under federal investigation for CRIMINAL TAX EVASION!
The outlet got hold of court documents from the United States Attorney's Office in the Eastern District of Pennsylvania. Apparently federal prosecutors are looking into financial crimes committed in relation to Universal Bridges Inc., a company owned by Mira Howard.
Mira is Terrence's third ex-wife, who will also be his fourth wife; the two got engaged again after their reconciliation last December.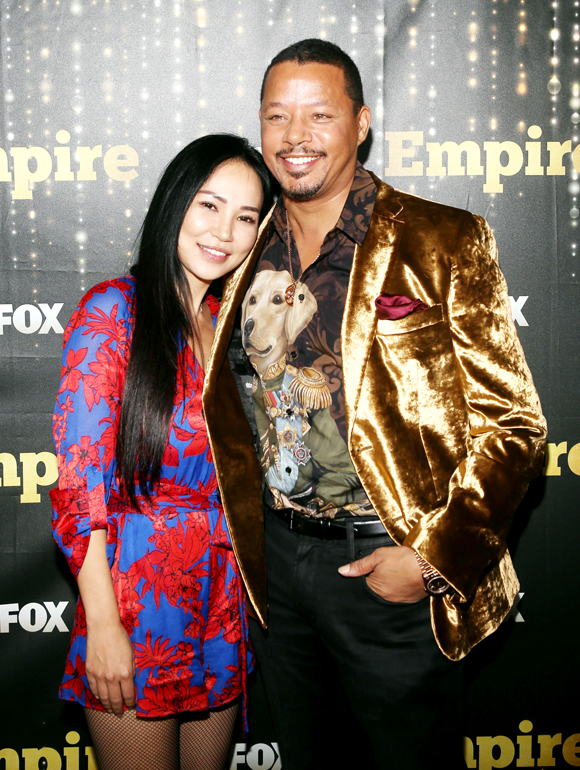 The feds are reportedly looking at all three — Terrence, Mia, and the company itself — for tax evasion.
Per The Blast, the star is already well aware of the investigation; they say prosecutors have reached out on May 20 to set up "initial discussions" with him about the allegations. In turn, Terrence has hired a lawyer who specializes in white collar crime.
And this isn't Terrence's first tax trouble; he just had a personal tax lien put on him in April, reportedly to the tune of $143,538.61.
How is it all these stars of hit movies and TV shows have so much trouble paying their taxes?? It doesn't automatically become more difficult just because you make more money, you know — just when you're trying to find ways to pay less.
Just sayin'.
In a total Lucious Lyon move, Terrence is reportedly turning the investigation to his advantage.
He's still in the middle of a legal fight with his second ex-wife, Michelle Ghent, who is trying to collect the settlement she's owed after their divorce in 2013.
But now, thanks to the investigation, he's claiming the legal right not to respond to her demands!
His lawyer argues:
" and Mira Howard's criminal defense counsel have confirmed that , Mira Howard, and Universal Bridges, lnc. are under criminal investigation with regard to tax issues. 's allegations against are directly correlated to the criminal investigation.
ClearIy' 's income, what he did or did not do with it, and any actions allegedly taken by third parties and/organizations with regard to 's income are relevant to a criminal investigation related to 's taxes. Moreover' any information regarding 's income and ability to pay is directly related to the criminal investigation. and Mira Howard reasonably believe that the answers to any questions with regard to the 's allegations against and 's relief sought in this matter may tend to incriminate him or her in the criminal investigation."
Yeesh! That move may have gotten him a financial stay, but it sure doesn't make him sound innocent.
Michelle argues Terrence is "attempting to make use of his own criminal conduct to shield himself" which seems like a fair assessment to us.
What do YOU think of the possibility Lucious might go to prison instead of Jamal??
Source: Read Full Article