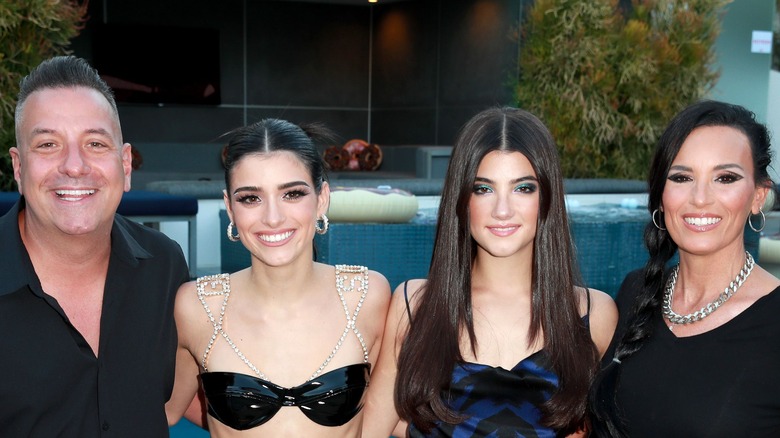 The stars of TikTok have had a quick rise to fame. The app that found popularity from dance clips, lifestyle hacks, and short comedy sketches hosts 1.1 billion active users according to Wall Room Media. The stars of TikTok have made the quick transition from online celebrities to real-life superstars. Creators like Addison Rae, Spencer X, and Loren Gray have millions of followers each (per Business Insider).
Few TikTok creators have generated the number of dedicated fans as Charli D'Amelio. According to Business Insider, D'Amelio is the platform's biggest creator. She has over 103.6 million followers on the app. That number sounds crazy to most of us who couldn't imagine gaining such a large fan base online. D'Amelio was able to rake in those followers quickly, too. She made her account in 2019. The 16-year-old made her way to the app's top creator list by performing choreographed dance videos.
With such success, it is no surprise Hollywood came knocking. Now, she and her family will be featured on a reality show called, of course, "The D'Amelio Show."
The D'Amelio Show premiers in September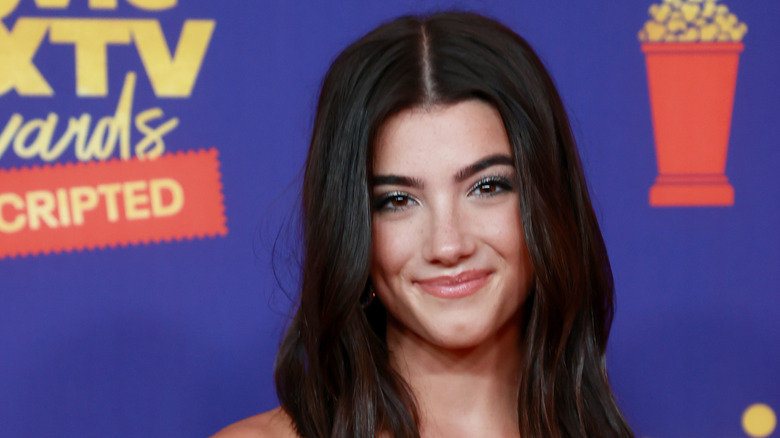 "The D'Amelio Show" will profile Charli and Dixie D'Amelio as they navigate the new world of online fame. If you are dying to see the TikTok stars on a bigger screen, you can tune into the show on September 3.
The girls are no strangers to controversies. Just in June of 2021, Charli was accused of stealing choreography from Black content creators, via Insider. She lost over a million followers on the app because of this. According to Entertainment Weekly, the reality show captured this moment in real-time and will reveal how the family worked through these allegations. Apparently, other TikTok stars like Queen Blackwell and Noah Beck make an appearance to help the girls recover emotionally from the backlash.
Dixie D'Amelio also found herself on the wrong side of online backlash. According to E! News, the TikTok creator performed a dance to a song that featured white creator Trisha Paytas lip-syncing the N-word. This happened in 2020, so it isn't likely we'll see this play out in real-time on the show.
The whole D'Amelio family is involved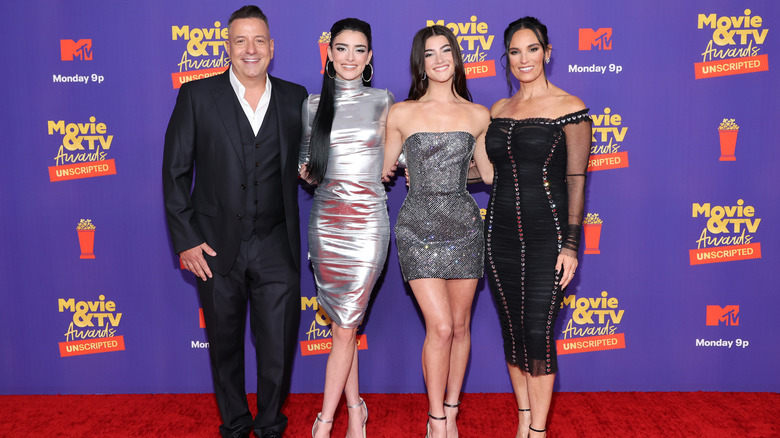 The show will follow the entire D'Amelio family. While Charli D'Amelio is the most notable TikTok star of the bunch, her sister, Dixie D'Amelio, is also a popular content creator. Dixie has around 47 million followers on the app, making her the 6th most popular creator (according to Business Insider). The girls are besties and their relationship will be showcased on their show for the world to see.
Alongside the famous TikTok creators will be their parents. As many fans can recall, Marc and Heidi D'Amelio moved the family from their hometown in Connecticut to the bustling city of Los Angeles when their daughters struck online fame, per Vulture.
In the show's trailer, their mom Heidi explained how she wants to keep their life as normal as possible. "Is there room for dance and to be a kid?" Heidi asks in the trailer. "I want to try and keep that as normal as it was." While Heidi has good intentions, it's hard to be a normal teenager with such a vast online following.
The show will be a streaming service exclusive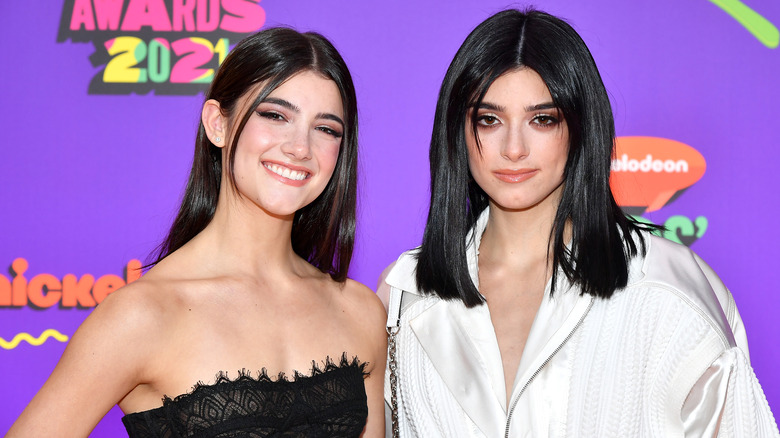 "The D'Amelio Show" will be available to watch on Hulu on September 3. It is a Hulu Original, so if you are hoping to watch the show, it's time to set up a subscription to the streaming giant. You can grab the most basic Hulu subscription for $5.99 a month according to their website.
Everyone involved is confident that anyone and everyone will find entertainment from the show. Dixie explained, "I think the show's going to be good for the people that support us. I think it's going to be interesting for the people who don't know us, and fun to pull apart for the people who hate us," according to Dextero.
The D'Amelio family will not be the only TikTok creators on television, however. The Hype House crew is reportedly getting a series on Hulu's rival, Netflix. The Sway House, another home of popular TikTok creators, will be posting reality show episodes to Facebook and Instagram.
Source: Read Full Article