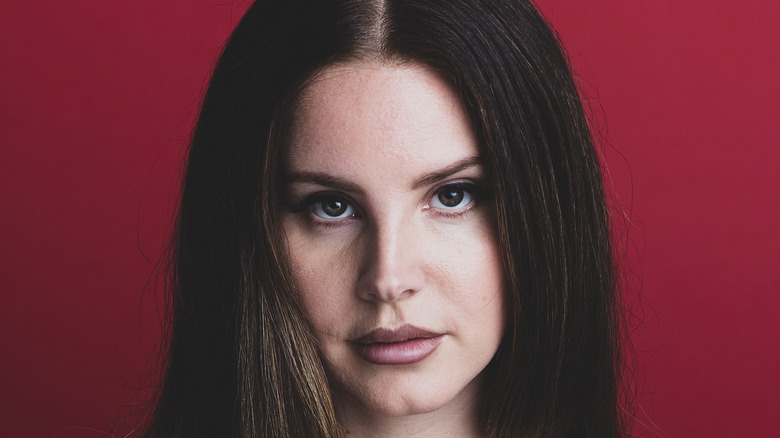 Chances are you either are in love with, or have cried mercilessly (or both) to Lana Del Rey and her songs. She originally blew up in 2012 with songs like "National Anthem," "Video Games," and "Born to Die." Fans instantly fell in love with her melancholy, dramatic Hollywood pop songs and her throwback aesthetic. Since then, she's released seven studio albums, chart-topping hits in all of them. Her latest album, "Chemtrails Over the Country Club," released in March of 2021, topped the charts in the UK. And in July 2021, she will be releasing another album called "Blue Bannisters" (via Biography). With nearly a decade of hit songs, amazing outfits, and great fame, the songstress has made a huge name for herself in the 21st century.
From mysterious beginnings to owning her different personas, Lana Del Rey has had an incredibly cool style evolution throughout her stardom, which often reflected her music.
She originally went by a persona named Lizzy Grant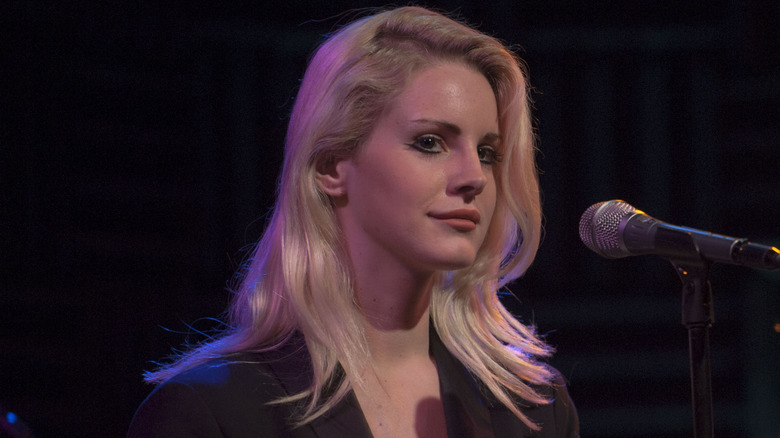 Before she became Lana Del Rey, she was originally going by Lizzy Grant. Right after graduating from Fordham University, she went on to become Lizzy Grant. The new star sported brilliant blonde hair, minimal makeup, and seemingly casual apparel. She was quiet, but strong voiced, and virtually nothing happened for Lizzy Grant. When word came out that Lana Del Rey and Lizzy Grant were the same person, fans were blind-sided, and a bit confused (via The Guardian). Del Rey made a persona for Lizzy Grant, giving her the tragic story of a bleached blonde who lived in a New Jersey trailer, struggling with addiction. Some fans say this is their favorite era to this day (via Fusfoo).
She also went by the names May Jailer and Sparkle Jump Rope Queen, but her most well known previous persona is Lizzy Grant (via The Fader).
Del Rey has left her big hair days behind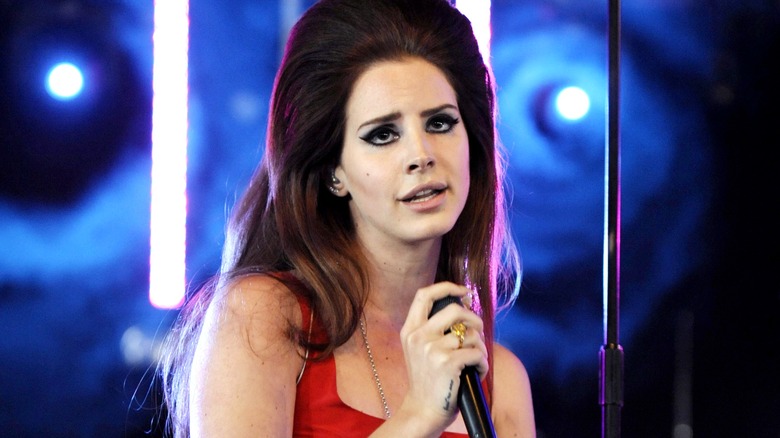 Del Rey's most well-known style was at the peak of her career in the early 2010s, where she embraced the 1950s to 1970s in her aesthetic. In her videos to live performances, fans could always catch Del Rey in poofed-up hair, short dresses, and 1960s-inspired makeup. She consistently decked out her looks with high heels, big hoop earrings, heart-shaped sunglasses, and gold chains (via Fusfoo). Fans fell instantly in love with her retro look, making her style a staple in the early 2010s. Her vintage aesthetic channeled the greats like Marilyn Monroe, Nancy Sinatra, and Brigitte Bardot.
When asked about her signature hairstyles, Del Rey said they're a thing of the past for her. "I spent years putting my hair into wet sets, so I've sat under those giant hoods myself. … I would do that like every four days, if I was playing shows or for little appearances." She continued, saying, "Now I put it into braids and hope for the best!" (via Vanity Fair).
She's softened her look within the past five years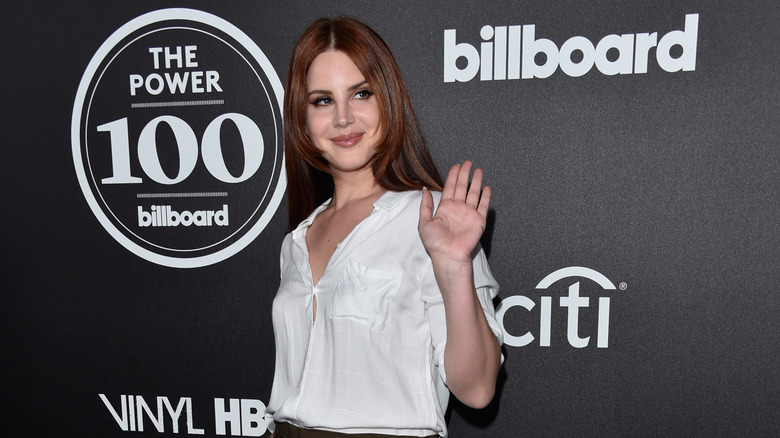 After the heyday of "Paradise" and "Born to Die," Del Rey did a 180 with her wardrobe, now opting for subtle, Americana wardrobes. She's a fan of simple, white outfits, as she's been seen many times in public wearing something similar. But, of course, since she's Lana Del Rey, she adds a classy twist and softens up her new look (via StyleBistro). She changed her looks around the time her charting albums "Lust for Life" and "NFR" came out. It was clear to fans that she entered a new, softer era for her fans, especially since she started smiling on her albums (via All Music). 
In an interview with The Current, Del Rey talked about writing for her album "NFR." "Now I record in my living room and I'm really comfortable. It's just not as stressful as it was then, which is a good thing!"
She's owning her softer, underdog side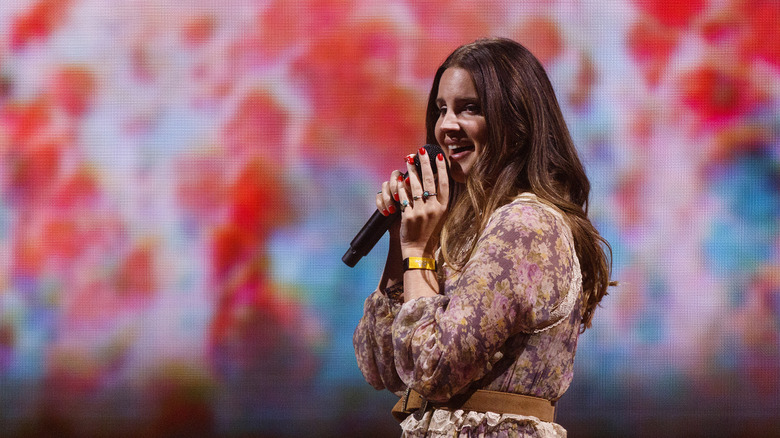 Like many stars, Del Rey has decided to make the best of both worlds. She's combined the flowy outfits and nostalgia to bring a soft, 1970s-inspired set of looks. As Junkee puts it, Del Rey has transitioned from her cinematic, Hollywood aesthetic to more of a "Midwestern," flower power vibe. And her wardrobe reflects that. While she does do casual, Americana looks while she's on a grocery run, she generally sticks to the lavish, floral theme and wavy hair.
In an interview with Jack Antonoff for Interview Magazine, Del Rey says she's okay with her underdog persona, "I'm not the kind of artist who's ever going to get justified. I will die an underdog and that's cool with me." In a profile in BBC, journalist Nick Levine dissected Del Rey's career, saying that she's let go of being enigmatic, and rather is embracing who she is from now on.
Source: Read Full Article