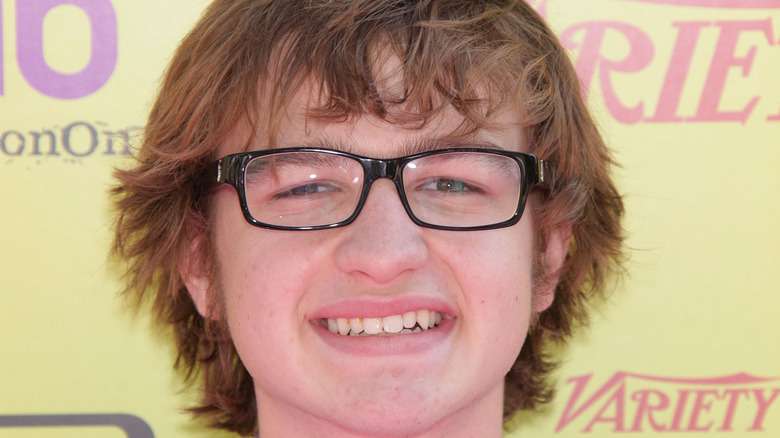 "Two and a Half Men" was one of the longest-running sitcoms of the 2000s, airing for a whopping 12 seasons from 2003-2015 (via IMDb). The show, which was created by Chuck Lorre, starred Jon Cryer and Angus T. Jones. Their original castmate, Charlie Sheen, was infamously fired in 2011 after his bizarre, drug-fueled behavior was too much for network execs to handle. In an 11-page letter obtained by TMZ at the time, Warner Bros. laid out the reasons Sheen was axed from the award-winning comedy, writing, "Your client has been engaged in dangerously self-destructive conduct and appears to be very ill."
The letter also stated that, "There is ample evidence supporting Warner Bros. reasonable good faith opinion that Mr. Sheen has committed felony offenses involving moral turpitude (including but not limited to furnishing of cocaine to others as part of the self-destructive lifestyle he has described publicly) that have 'interfere[d] with his ability to fully and completely render all material services required' under the agreement."
Sheen was ultimately replaced by "That '70s Show" alum Ashton Kutcher; however, less than two years after Sheen's firing, Jones announced that he was leaving "Two and A Half Men" due to religious reasons, citing that he was uncomfortable with his character's sudden "adult" storylines (via "Today").
Angus T. Jones raised eyebrows with his rant about the show that made him famous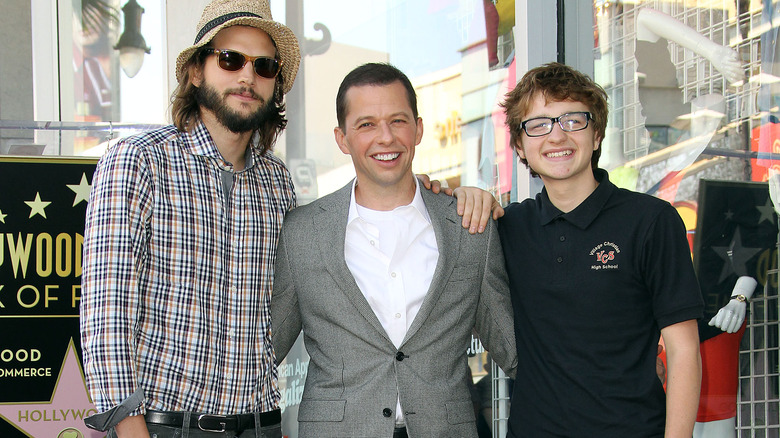 Jones utterly blasted the sitcom that made him famous while he was still a cast member on "Two and a Half Men," ranting about the show in a video for Christian group, the Forerunner Chronicles. "Jake from 'Two and a Half Men' means nothing. He is a non-existent character. If you watch Two and a Half Men, please stop watching 'Two and a Half Men,'" Jones said (via The Hollywood Reporter). "I'm on 'Two and a Half Men' and I don't want to be on it. Please stop watching it and filling your head with filth. People say it's just entertainment. Do some research on the effects of television and your brain, and I promise you [that] you'll have a decision to make when it comes to television, especially with what you watch."
"If I am doing any harm, I don't want to be here," he continued, adding that he doesn't "want to be contributing to the enemy's plan," then saying, "You cannot be a true God-fearing person and be on a television show like that. I know I can't. I'm not okay with what I'm learning, what the Bible says and being on that television show."
Here's how much money Angus T. Jones earned during his run on 'Two and a Half Men'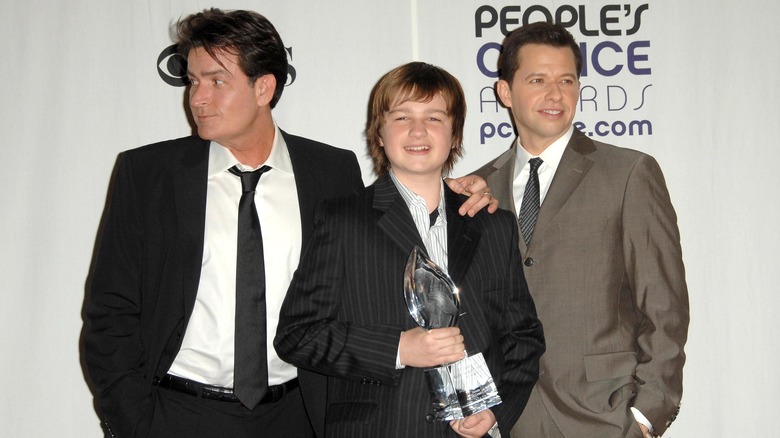 Although it's clear that Angus T. Jones was not happy with his long-running stint on "Two and a Half Men," the show undoubtedly launched his acting career and pretty much set him up financially for the foreseeable future. According to Celebrity Net Worth, Jones was raking in a whopping $350,000 per episode at the height of his career on the sitcom. He appeared in a total of 213 episodes, and it's estimated that he earned $9-10 million per year with the show's syndication value taken into consideration. Jones was also the highest-paid child actor on television for years, and his estimated total net worth is around $20 million.
Per E! News, Jones has been laying relatively low since his "Two and a Half Men" days, and attended the University of Colorado Boulder after parting from the show. He then joined an entertainment company with Sean Combs' son, Justin Combs, and according to IMDb, his last acting credit was in 2016, when he appeared on an episode of "Horace and Pete."
Source: Read Full Article