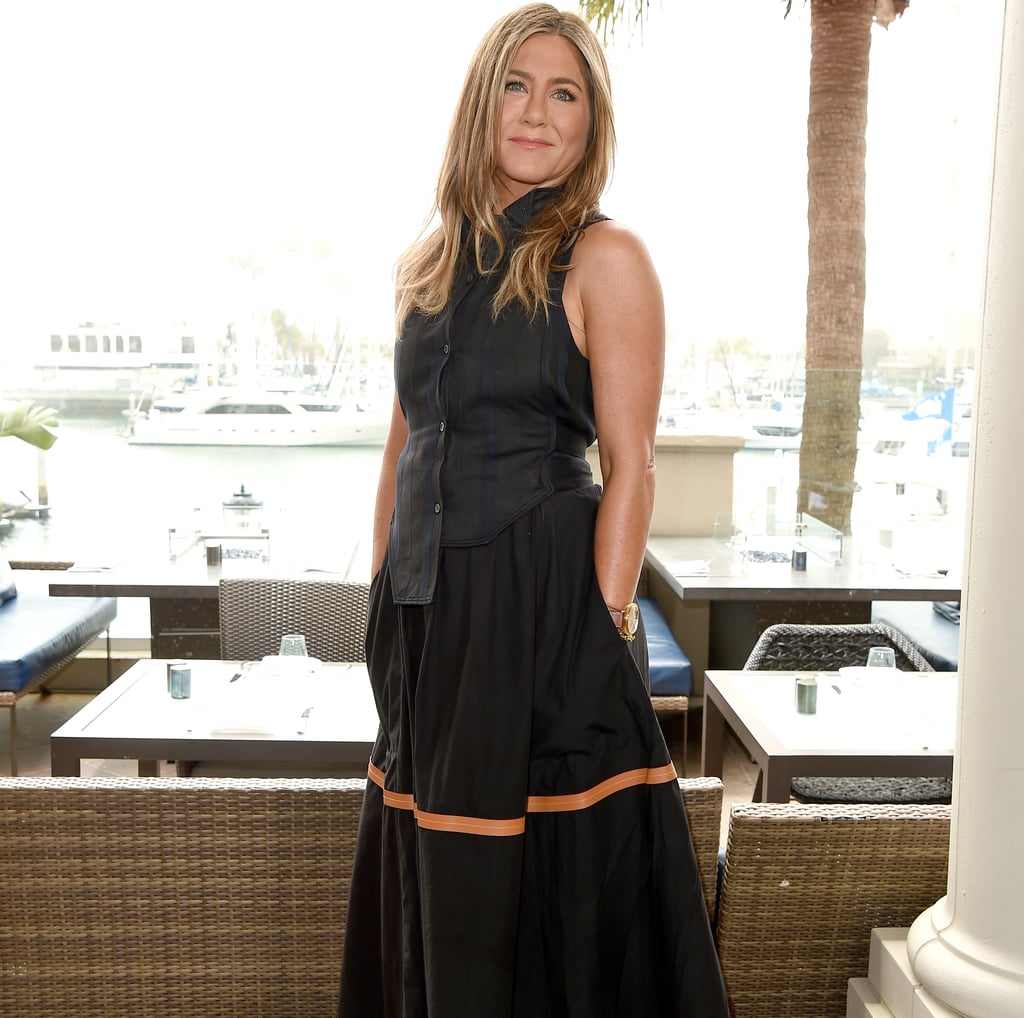 Jennifer Aniston Is a Boho Babe in This Maxi Skirt, and You Don't Hear That Every Day

When Jennifer Aniston arrived at the photo call for Murder Mystery alongside her costars, we were frankly pretty surprised by her outfit. We're used to seeing Jen go casual in jeans and sandals on the street, and when she's on the red carpet, let's just say she turns up the sexy vibes. LBDs are Jen's usual bread and butter, which is why this bohemian outfit felt like a left turn — but we certainly didn't hate it.
Jen worked an asymmetrical cotton maxi skirt, which featured a thin leather stripe across the center, with a sleeveless striped button-down and leather wedge sandals. If you zoom in closely, you can even make out a gold toe ring on Jen's left foot. Hello, can the photographer please take Jen down to the beach barefoot and stage an impromptu shoot?! We'll just wait here.
Jen accessorized her ensemble with drop earrings that played up her inimitable glow, and it's safe to say she stood out by a mile in the group photos. Come on, can you really disagree? Ahead, get an all angles glimpse at Jen's look, then pick up a seasonal skirt with just the same vibes.
Source: Read Full Article