On the Season 14 premiere of America's Got Talent, contestant Kodi Lee moved audiences and judges to tears with his incredible performance. The 22-year-old performer is blind and has autism, but his physical limitations did not hinder his musical talent. Everyone got on their feet and many were visibly crying when he played Donny Hathaway's "A Song for You."
Even the AGT judges, who at this point have seen it all, were deeply affected by his performance. Julianna Hough cried. Simon Cowell admitted that he would "remember [the performance] for the rest of [his] life." But it was Gabrielle Union who really showed Kodi Lee her love when she hit the Golden Buzzer, showering Lee and his mom with an explosion of twinkling confetti that made the moment even more magical.
What does it mean when a judgeon America's Got Talent hits the Golden Buzzer? Read on to find out.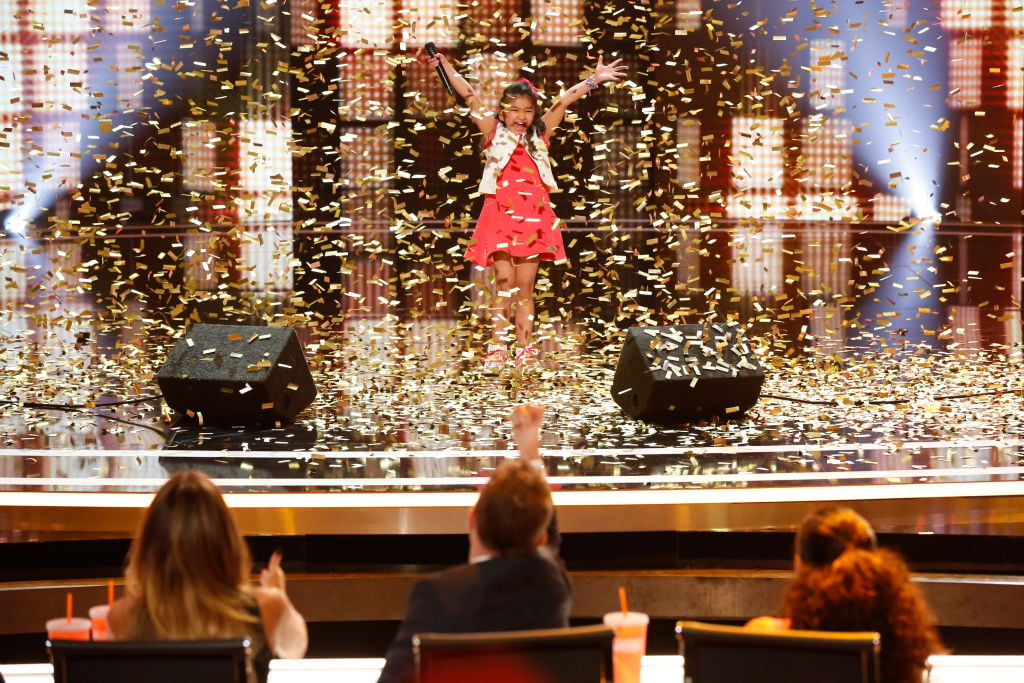 The Golden Buzzer is afairly new concept
The show America's Got Talent has been around since 2006, but the Golden Buzzer didn't make its debut until the beginning of Season 9, which was in 2014. The idea behind the buzzer was to break any potential ties. Pressing it advanced a contestant to the next round regardless of how the other judges voted.
In Season 11, the purpose of the Golden Buzzer was upgraded to send that performer straight to live shows. But even now, each judge has only one opportunity to press the buzzer throughout the season, so they must choose their moment wisely. Hitting it on the season premiere is a risky move.
Did Gabrielle Union need touse her Golden Buzzer?
Since the beginning, the GoldenBuzzer has been used for dozens of different acts at different points throughoutthe show. Last season, seven out of nine Golden Buzzer acts reached thesemifinal round and three made it to finals. These are similar results toprevious seasons.
But considering everyone'sreaction to Kodi Lee, it seems likely he would have advanced to the next roundeven without the Golden Buzzer. Some more strategic judges might have waitedfor a more controversial act that had less of a chance of advancing on its own.
Clearly, Gabrielle Union was swept up in the moment and wanted to show her respect for Kodi Lee and his amazing talent. But there's a good chance she'll regret using it later in the season if she feels strongly about another act that doesn't get such a huge reaction.
What's next for Kodi Lee?
The story of Kodi Lee is inspiring fans and even people who have never watched the show as the viral video of his performance gets shared thousands of times on social media. Even if the young performer doesn't win the show, he's likely to have plenty of gigs lined up for months after his time on America's Got Talent ends.
We can't wait to watch whathappens next and who will get the next Golden Buzzer from the judges!
America's Got Talent airs on Tuesday nights at 8PM ET.
Source: Read Full Article