It's been a long time coming for Khloé Kardashian and Caitlyn Jenner to mend their once solid relationship.
The reality stars haven't been on the best of terms since Caitlyn's transition back in 2015 and they are still finding ways to maintain a civil relationship.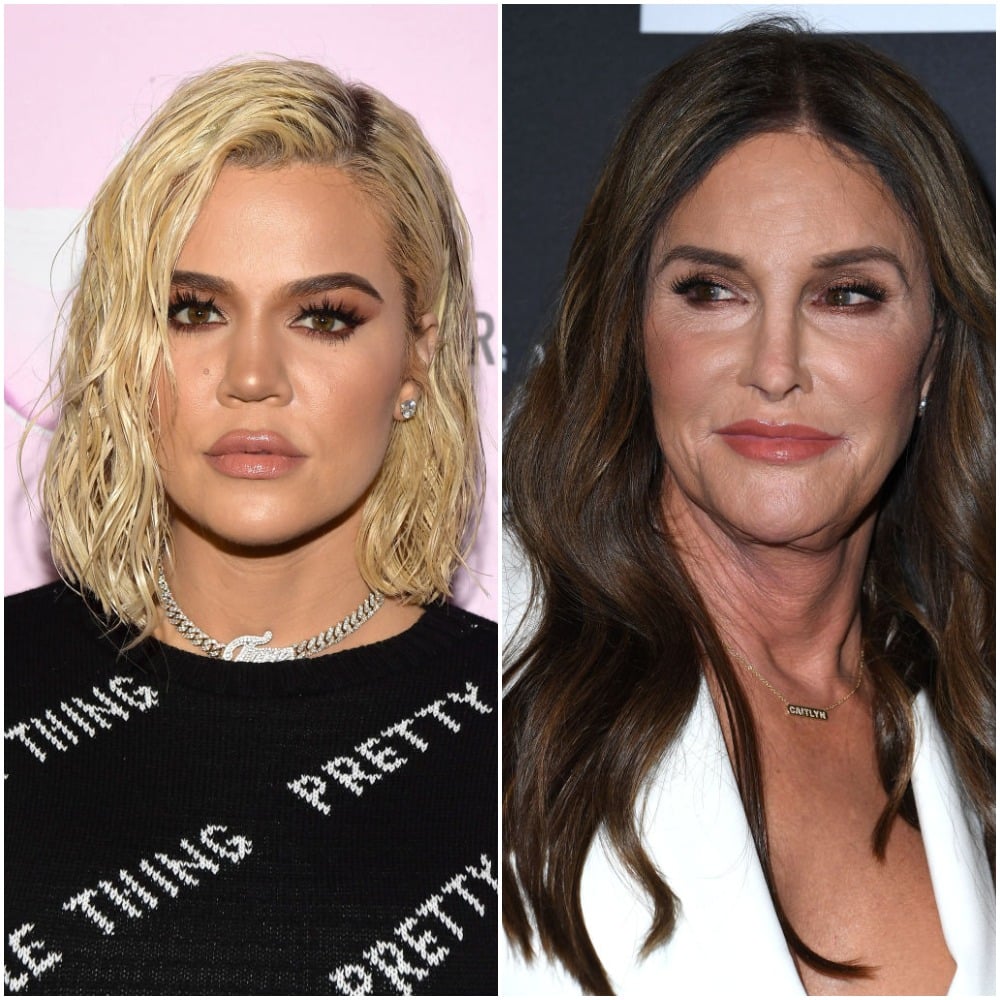 With Khloé not wanting anything to do with Caitlyn in the beginning, many of us assumed they would no longer have the loving relationship they once shared.
Now that both are happy in their own lives, Khloé and Caitlyn have found that their past tension is no longer relevant.
Khloé had no intention of making amends with Caitlyn
Back in 2015, the Kardashian family was faced with a bombshell no one was expecting to experience.
At the time, the family's patriarch, Bruce Jenner, revealed his transition to the world and finally started living out his truth as Caitlyn.
Though the Kardashian family was a little shocked at first, everyone accepted Caitlyn for who she was as she continued being part of the family.
It wasn't until Caitlyn released her tell-all memoir, The Secrets of My Life, in 2017 when things began to take a turn for the worse.
In it, Caitlyn slammed the Kardashians and alleged Kris Jenner knew more about her gender-identity crisis than she has admitted.
The Kardashian sisters did not appreciate Caitlyn publicly shaming their family and soon cut ties with her after reading the book.
Though everyone in the family was extremely hurt by Caitlyn, Khloé Kardashian really took her words to heart.
Khloé urged Kim to not invite Caitlyn to the family Christmas party
With Caitlyn Jenner being estranged from the Kardashian family, it is still a little weird when she is invited to family events.
Since Caitlyn is still close with Kendall and Kylie Jenner, some of the Kardashians try their best to include their former stepparent in family gatherings for the sake of their younger sisters.
This, of course, causes problems.
During a recent episode of Keeping Up With The Kardashians, Kim found herself at a crossroads when it came time to decide whether or not to invite Caitlyn to the family's annual Christmas party.
"Last night, Caitlyn called. … Caitlyn wants to totally go to the Christmas Eve party," Kim told Scott Disick during the episode.
Kim Kardashian then explained during her confessional that Caitlyn has been left off the guest list ever since her falling out with the family a year prior.
After getting permission from Kris Jenner to invite Caitlyn to the party, Kim then revealed the news to Khloé and Kourtney.
While Kourtney was onboard to invite Caitlyn to the party, Khloé insisted that the invite was a mistake and didn't want to join her sisters in "making peace" with Caitlyn.
"Do we care about Caitlyn's peace when she's never cared about ours?" Khloé asked her sister.
After Kris Jenner insisted that Caitlyn's invite stands, Khloé let it be by saying, "I promise you. I'm fine. Just let it go. Vodka's my friend."
Khloé is now "fine" with Caitlyn
Though Khloé Kardashian and Caitlyn Jenner weren't on the best of terms for more than a year, there is nothing but respect between now.
While sitting down with Laura Wasser for an episode her Divorce Sucks podcast just last month, Khloé revealed that everything is good between her and Caitlyn.
"I'm fine with Caitlyn," Kardashian admitted."I saw Caitlyn recently, trying to think when, but yeah when I see Caitlyn it's fine. I think we've really come a long way. It was a struggle for all of us … not because she was transitioning. I think from just how it was all handled."
Khloé then shared that she now understands Caitlyn's struggles and no longer wants there to be bad blood between them.
"But I also think, when your emotions die down, you're able to really look at everything and be like, 'We're all humans and we're all trying to figure this out," she continued. "We had to find out through either media channels or other things, and all our feelings were hurt. Now I think we're all in a really good place, and we all just want everybody to just be happy with whoever they are."
Source: Read Full Article