Dwayne 'The Rock' Johnson is known to be one of the highest-paid actors in the world. In 2019, he was dubbed by Forbes as the 15th highest-paid celebrity, according to Amo Mama. It has been reported that Johnson makes $20 million per movie and $700,000 per episode of HBO's Ballers. With all that success, he has an assortment of mansions spread out across the country.
It's safe to say that Johnson has mansions on every coast and that his luxury homes are nothing to bat an eye at. The former wrestler turned actor has a knack for investing in property and then quickly selling it. Below you will find Dwayne 'The Rock' Johnson's $100 million mansions, worth ranked.
$9.5 million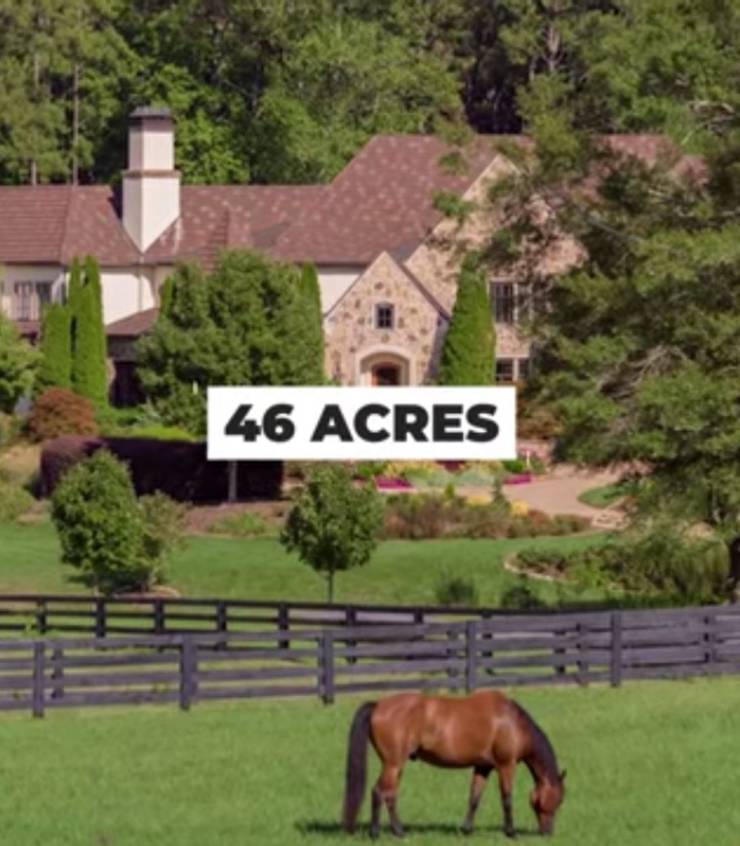 In Powder Springs, Georgia, Johnson has reportedly paid the full price for his French country manor with 46 acres, a horse stall barn, and a restored farmhouse dating back to 1867.
This Southern down-home country abode is private enough to offer a getaway from the glitz and glamour. The exterior isn't just impressive– this mansion is equipped with 8 bedrooms, 6 spacious bathrooms, and 3 half-baths. Also inside is a cozy library, multiple lounges, and beautiful fireplaces.
According to Mansion Global, the Jumanji actor listed the Georgia mansion for $7.5 million dollars last month.
$5 million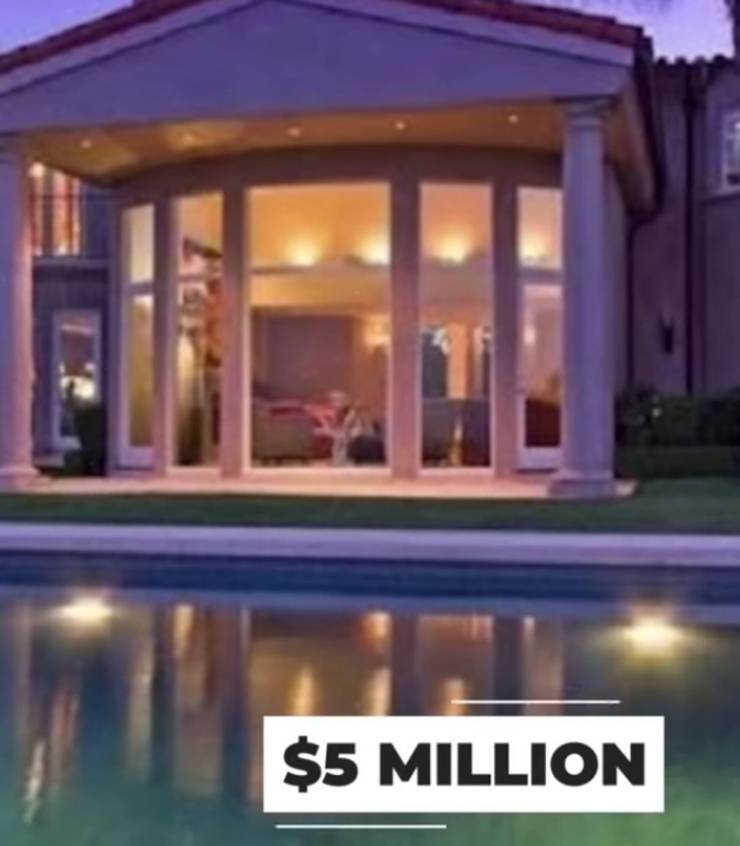 When Johnson is working in Los Angeles, he needs a place to unwind and recoup. Dubbed as one of his most luxurious homes according to YouTube, the $5 million dollar mansion in Hidden Hills hosts a spacious outdoor area for parties.
The California home also has its very own professional gym, boosts a giant master bedroom, and spacious car garage. He sold this superstar home in 2012 for the same price he paid for it.
RELATED: The Rock: The 10 Highest-Grossing Dwayne Johnson Movies Of All Time
$4.5 million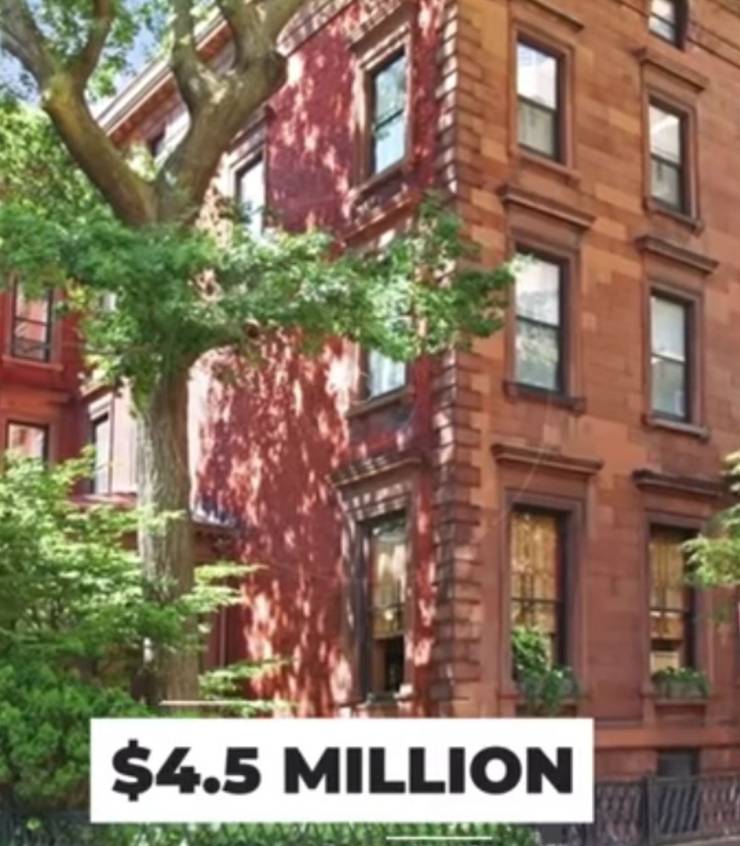 Johnson has shared that Florida is his favorite place to live. It has been reported that he has had ten homes in the state, with the prices of those homes ranging between $1 million and $3 million, according to Amo Mama.
This gated Florida townhouse has five bedrooms, seven bathrooms, two 3 car garages, and a stellar full outdoor kitchen. This spacious townhouse gives off all the rustic and natural vibes while still remaining quaint and cozy.
$3.4 million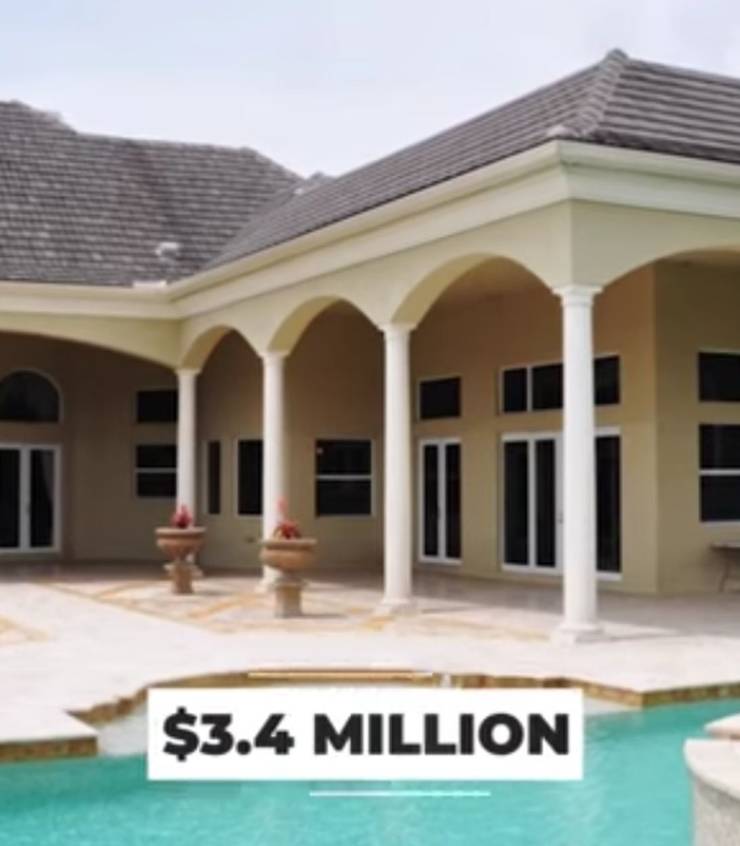 Johnson has had many mansions in Florida throughout the years, but perhaps his favorite is his $3.4 million dollar abode purchased in 2012. This mansion is a whopping 13,000 square feet; equipped with a home theater, swimming pool, jacuzzi, and an office. There is also a rumor that this Florida mansion has its very own barbershop.
Johnson purchased the mansion from former Miami Dolphin Vernon Carey for $3.4 million in 2012, as reported by Republic World. Just one year of purchasing this luxury home, he sold it just one year later at $3 million dollars. Some of the renovations included a professional at-home gym with a private house just for his trainer. Not a bad investment.
It has been reported that the Rampage actor has dished out a stunning $100 million of his fortune into property investments. Aside from spending his millions on mansions, The Rock also has a penchant for fast, expensive cars. One of his favorite pricey rides includes a Rolls a Royce Wraith and a Ford pickup truck.
A post shared by therock (@therock)
If you thought that Johnson made his millions just by acting along, think again. He is the co-owner of Seven Bucks Productions with his ex-wife, Dany Garcia. Seven Bucks has preceded several movies and television shows, including Ballers and Jumanji: Welcome to the Jungle. He also has an Under Armor line, dubbed Project Rock, that sells clothing, shoes, and headphones. It is estimated that he earns seven figures annually for his apparel collaboration. If that weren't enough, he is the founder of his very own spirits line– Teremana tequila.
Not only does Johnson spend his hard-earned money on swanky mansions and luxury cars, but he is generous with his wealth, too. In 2016, the Dwayne Johnson Rock Foundation was founded. This foundation is a charity that works with terminally ill children.
Aside from his wealth and fame, many have revealed that Johnson is simply a down-to-earth family man. The actor has three children– Simone, Jasmine, and Tiana. In 2019, he married his long-time girlfriend, Lauren Hashian. Johnson shares his eldest daughter Simone with his ex-wife. It doesn't appear that the famous actor is going to slow down anytime soon! Aside from the five films that are in pre-production, you can find him on his HBO series, Ballers. 
Source: Read Full Article