The last remaining original cast member, veteran actor David McCallum's chief medical examiner Donald "Ducky" Mallard, who was a fan-favorite for two decades, has passed away at age 90.
Best known for his roles as a secret agent and a medical examiner, David McCallum has passed away after 20 years as the beloved Dr. Donald "Ducky" Mallard on NCIS. He was 90.
The veteran actor died Monday at New York Presbyterian Hospital as a result of natural causes, according to CBS. "He led an incredible life, and his legacy will forever live on through his family and the countless hours on film and television that will never go away," the network said in a statement received by TMZ.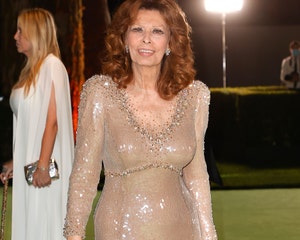 Sophia Loren, 89, Hospitalized After Fall at Home In Geneva
McCallum is survived by his wife of more than 55 years, Katherine Carpenter; sons Paul, Val, and Peter; daughter Sophie, and six grandchildren. CBS will reportedly add an "In Memoriam" tribute to an upcoming NCIS marathon to celebrate the 20th anniversary of the long-running procedural.
Waiting for your permission to load the Instagram Media.
Instagram Media Unavailable
A beloved star of television and film across multiple generations, McCallum first gainede legions of fans in the 1960s for his portrayal of Russian agent Illya Kuryakin in The Man from U.N.C.L.E. He would receive two Emmy nomination for his work across four years.
He continued to enjoy success on both sides of the pond in television and film before landing what would become his most iconic role for modern generations. He would become the last of the original cast members of NCIS to still be with the show as of the Season 20 finale.
Mark Harmon, who starred alongside McCallum in the first 19 seasons of the show, was among those paying tribute to the venerated actor. "David lived a great, full, long life," he told Deadline. "I was in awe when I first met him and all of us on the show were honored to have toed a mark opposite him. My condolences go out to Katherine and his family."
Michael Weatherly, who portrayed the popular DiNozzo for 13 years, took to X (formerly Twitter) to honor his friend and colleague, writing, "David McCallum made every moment count, in life and on set. Let's raise a jug and celebrate a funny fantastic authentic man."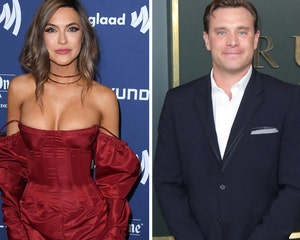 Chrishell Stause Pays Tribute to 'All My Children' Costar Billy Miller
"I've only got 3 autographs. Connery, Tony Bennett and McCallum," Weatherly continued. "I felt the same way as Steve McQueen in this picture from The Great Escape: Wow! It's David McCallum! No one did it better. We were lucky to have him bring us Ducky. Let's send all the love in the world to his beautiful family. Rest In Peace David."
Pauley Perrette's Abby Sciuto was just about as beloved as McCallum in her 15 seasons with the show. Taking to Instagram, she wrote in part, "Oh David. What a life. What a legend. What a journey. And your legacy Will always be The love you have for your family." You can see her full tribute below.
Lauren Holly, who starred on NCIS from 2005-2015, also honored her colleague, writing, "RIP David McCallum. You were the kindest man. Thank you for being you."
Starring on Seasons 11 through 18, Emily Wickersham paid tribute to McCallum on her Instagram Stories, captioning a shot of herself alongside him and Harmon, "Had the pleasure of working with David for many years and he was the utmost professional and a true legend. I will miss you David. Sending all my love to your family."
Wilmer Valderrama joined NCIS in Season 14 and remains with the show as it prepares for Season 21. Taking to Instagram, he wrote, "David, what an immense honor it was to share the screen with you. Your professionalism and ability to effortlessly take every one of us on a journey through your art will be felt forever. I will miss you my friend."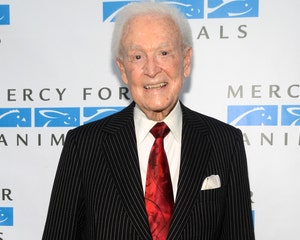 Hollywood Pays Tribute to Bob Barker, Legendary Price Is Right Host Dead at 99
Brian Dietzen has been with the show off and on since the very first season, recurring in Seasons 1 through 5 before becoming a full-time cast member with Season 10.
He shared a wonderful and lengthy tribute with the actor he's worked with for 20 years, which read in part, "A life well lived. David McCallum was a mentor, a great scene partner, a wonderful father and husband, and he was my dear friend." You can read his full tribute below.
Seven D. Binder and David North, NCIS' current executive producers honored McCallum with a statement received by TVLine. "For over 20 years, David McCallum endeared himself to audiences around the world playing the wise, quirky, and sometimes enigmatic, Dr. Donald 'Ducky' Mallard," they said.
"But as much as his fans may have loved him, those who worked side by side with David loved him that much more," the pair continued. "He was a scholar and a gentleman, always gracious, a consummate professional, and never one to pass up a joke. From day one, it was an honor to work with him and he never let us down. He was, quite simply, a legend. He was also family and will be deeply missed."
McCallum was also honored by another famous "Duckie," as Pretty in Pink star Jon Cryer wrote on X, "Devastating to hear as a fan. And worse as someone lucky enough to have worked with him. I'm so grateful I had the chance. A witty, joyful and wonderful actor. He was the guy Duckie called 'Ducky' My sincerest condolences to his friends and family."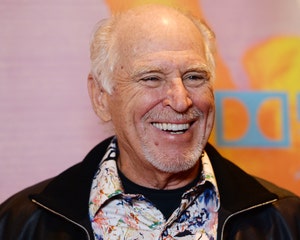 Stars Pay Tribute to Jimmy Buffett, Margaritaville Singer Dead at 76
You can see more tributes to the legendary and beloved David McCallum below.
Waiting for your permission to load the Instagram Media.
Instagram Media Unavailable
Waiting for your permission to load the Instagram Media.
Instagram Media Unavailable
Waiting for your permission to load the Instagram Media.
Instagram Media Unavailable
Waiting for your permission to load the Instagram Media.
Instagram Media Unavailable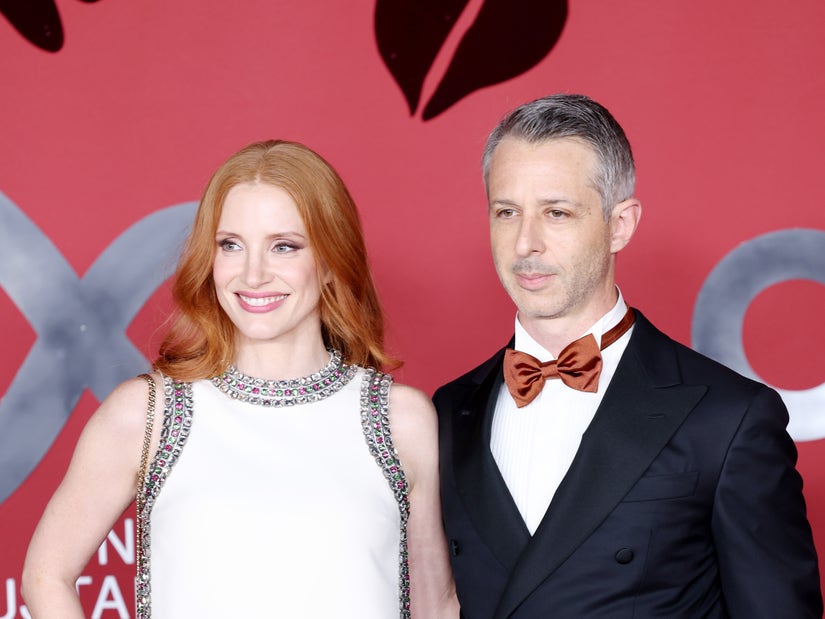 Source: Read Full Article