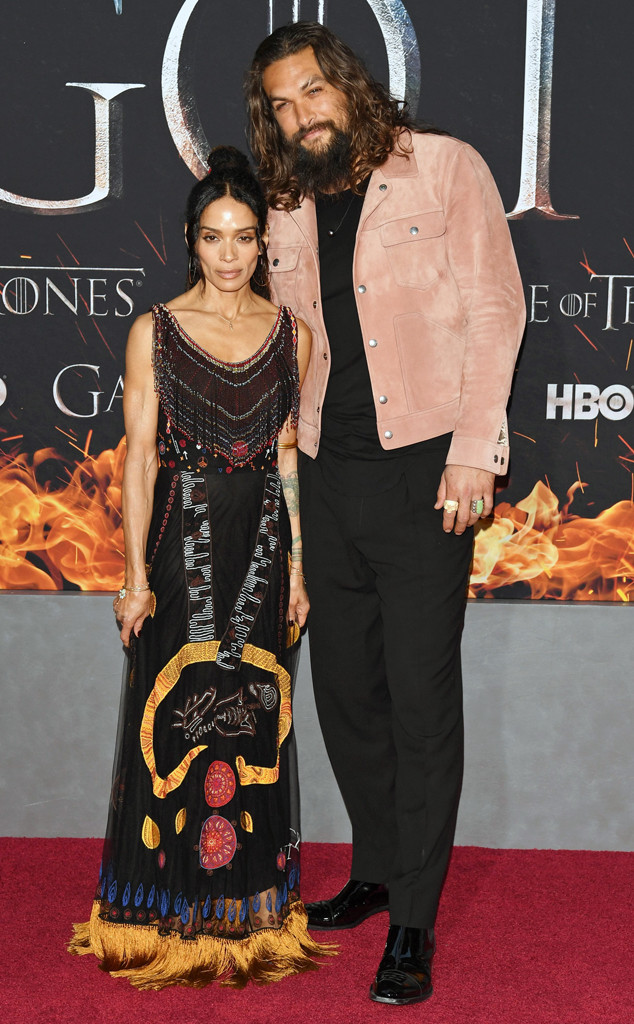 Andrew H. Walker/Variety/REX/Shutterstock
Everyone from Westeros to Atlantis is celebrating because today is Jason Momoa's birthday!
The movie and TV star turns 40 today and we couldn't be happier that the Hawaiian heartthrob has been gracing our screens a lot lately. This past year alone, he claimed his throne under the sea in Aquaman, hosted Saturday Night Live and reignited our love for hair scrunchies.
While he may be famous for playing intense roles like Khal Drogo in Game of Thrones, in real life the role Momoa loves the most is that of being a sweet husband to his wife, Lisa Bonet.
The two officially tied the knot a few years ago but have been together since 2005. It was love at first sight for Momoa…a few years before they even met!
On an episode of The Late Late Show, Momoa told host James Corden that he fell for the Cosby Show actress when he was eight years old. "I saw her on TV, I was like, 'Mommy, I want that one!'…I've always wanted to meet her. She was a queen," he recalled.
They finally met and had their first date at Cafe 101 in Hollywood. Over "Guinness and grits" Bonet fell for Momoa, too, telling Porter that, "In that moment, love came and it came big, and he did not run as I think a lot of men do."
Now, the duo share daughter Lola Iolani Momoa and son Nakoa-Wolf Manakauapo Namakaeha Momoa together. Momoa also has formed a strong bond with Zoë Kravitz, Bonet's daughter with ex-husband Lenny Kravitz.
To celebrate the DC star's birthday, we're sharing the cutest Instagram moments of the two lovebirds who are the "sun and stars" for one another!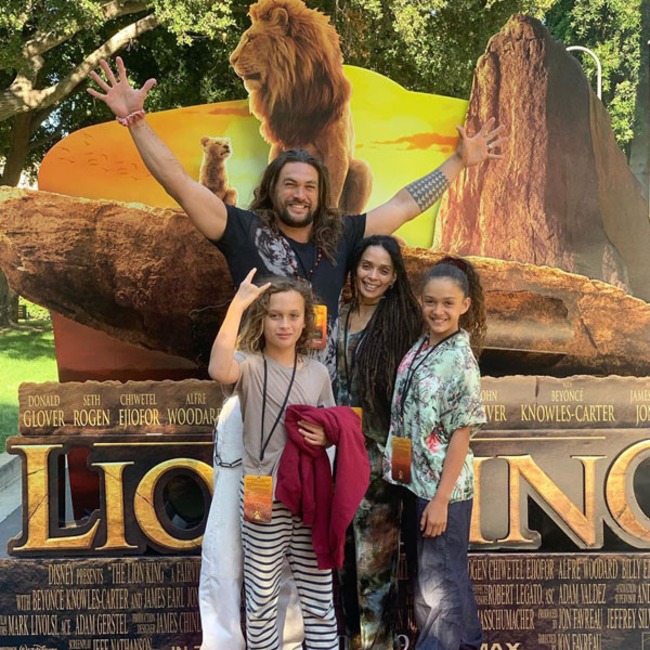 Instagram
Can't Wait to Be King
Jason Momoa and wife Lisa Bonet are kids again with their own children, Lola Iolani Momoa and Nakoa-Wolf Manakauapo Namakaeha Momoa, at a private family screening of The Lion King.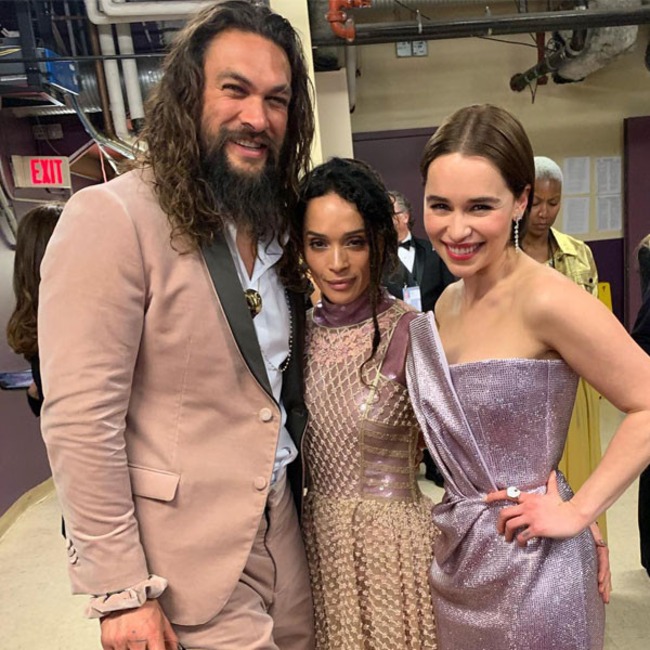 Instagram
His Queen
The Aquaman star snapped a photo with Bonet and his Game of Thrones co-star Emilia Clarke backstage at the 2019 Oscars, cheekily writing that they are both his queens.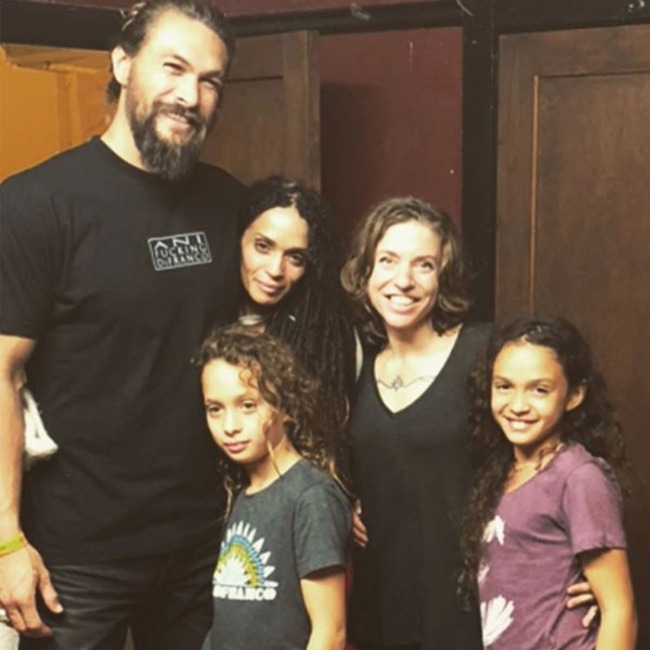 Instagram
Meet and Greet
Momoa and Bonet took a pic with Ani DiFranco, a musician that Momoa says he admired since high school, in this happy moment.
Article continues below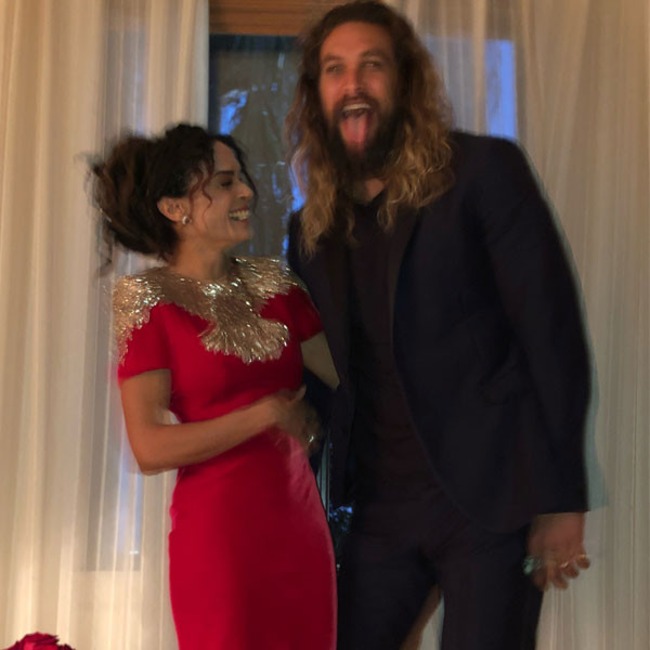 Instagram
Forever Goofballs
In a 2017 candid shot, the actor gushed that Bonet is his "best friend" and "partner in crime."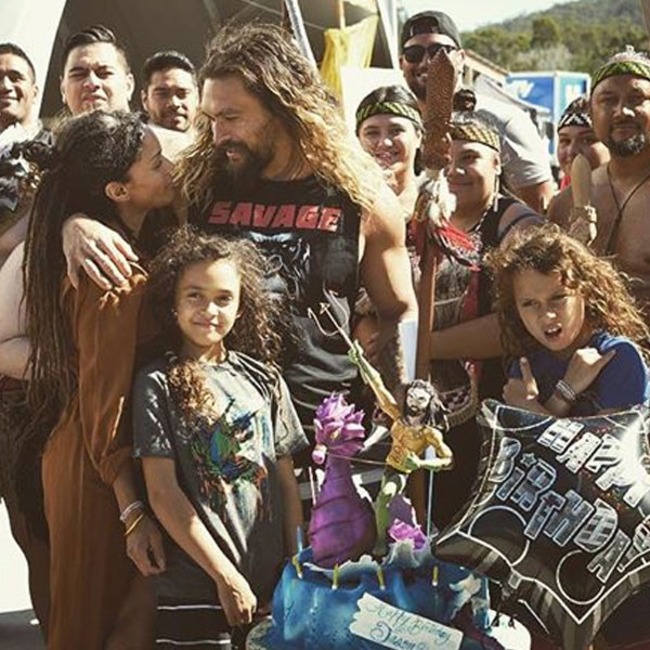 Instagram
On-Set Surprise
The Justice League heartthrob got a surprise visit from Bonet and their kids on set a few years back and wrote the sweetest caption to describe it. "I have never been so surprised in my life. 38 is the greatest to date. I love u my loveee my babies," he shared.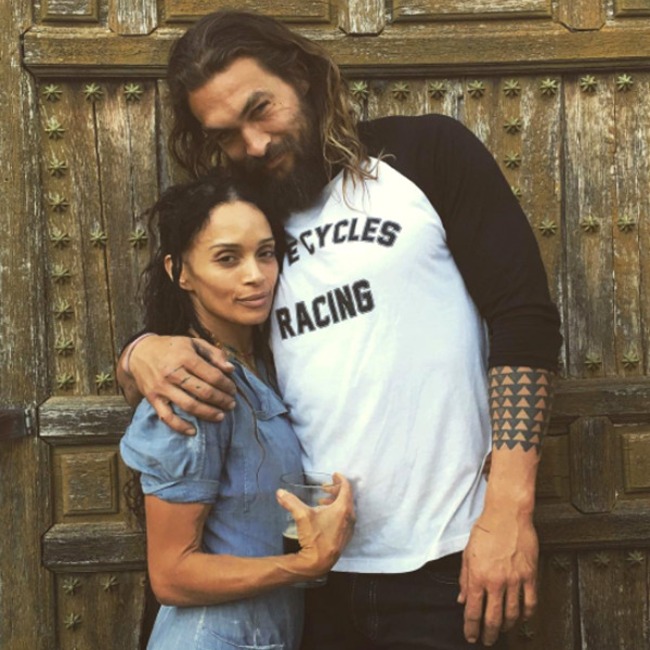 Instagram
Birthday Hug
On Nov. 16, 2016 (Bonet's 49th birthday), Momoa posted, "Mi amor. Be home soon baby. Aloha sb."
Article continues below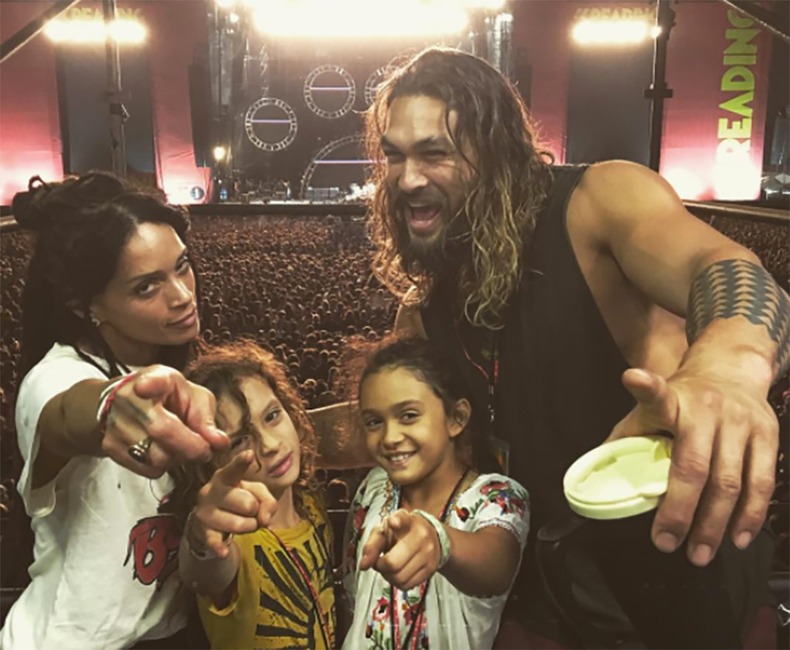 Instagram
Fab Four
The proud papa posted this snap with his wife and two children while hanging out in Reading, England back in August 2016.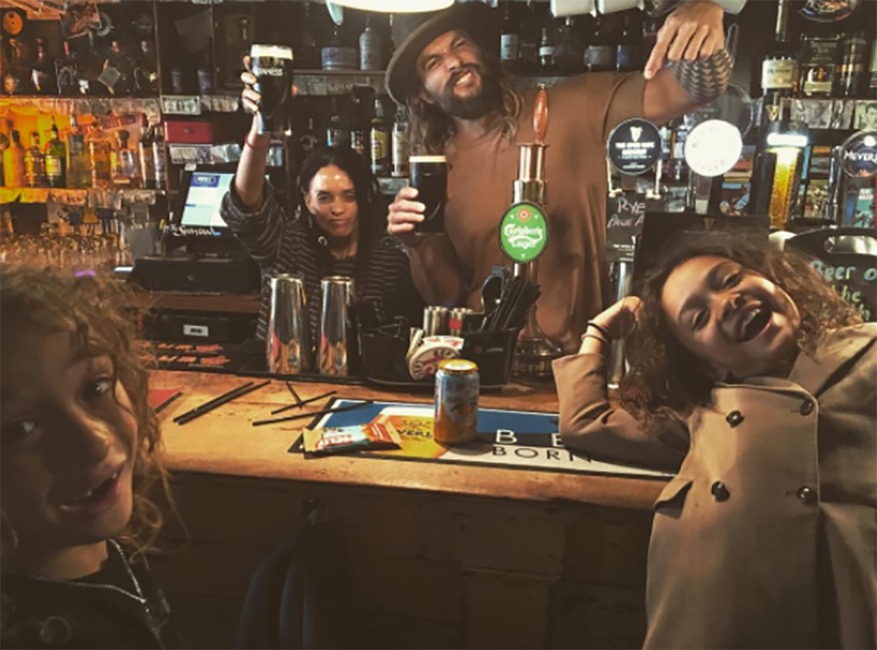 Instagram
Grab a Guinness
The family man posted this party pic while stopping at a favorite pub of his called The Spaniard while on vacation with his fam in Belfast, Ireland on July 22, 2016.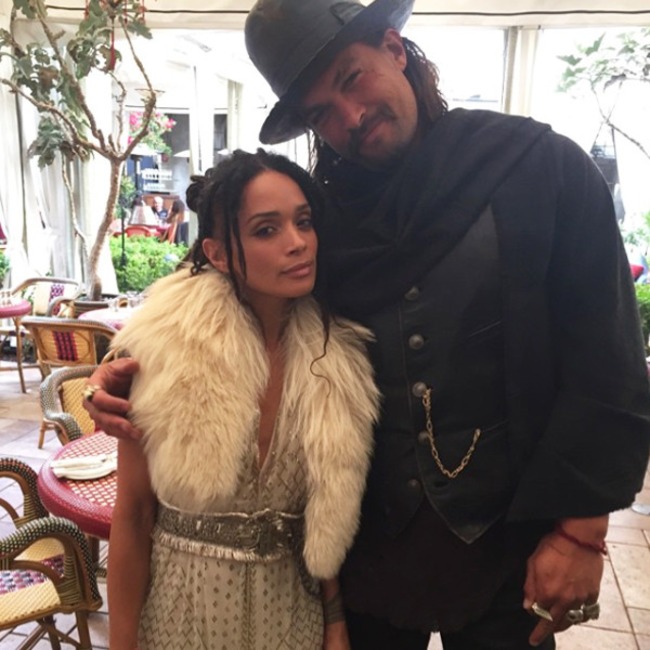 Instagram
Proud Papa
In 2015, the Game of Thrones star snapped a pic with his wife and gushed about her daughter Zoë Kravitz, writing, "Me and wifey. So very proud of you @zoeisabellakravitz You are so talented love u."
Article continues below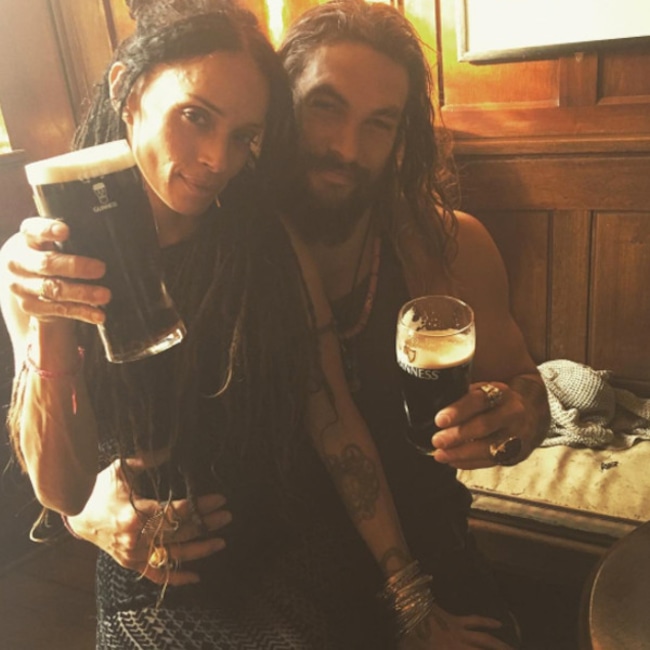 Instagram
#Goals
Looks like Momoa got exactly what he wanted in this picture based on his caption which read, "Life goals. Find a goddess who drinks Guinness. Make babies. Live. ALOHA."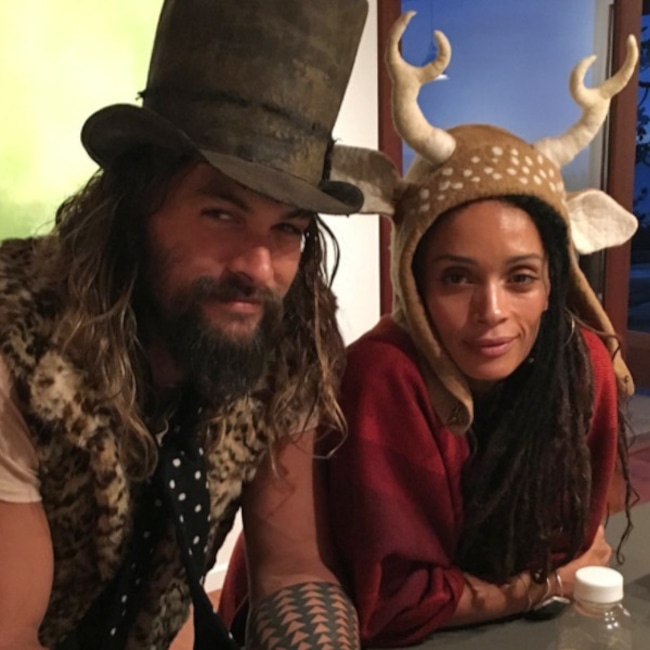 Instagram
Moon Lover
"Moon of my life Partner in crime. I f–king love u baby happy birthday. Sad I'm not home. aloha SB," the actor wrote on this sweet snap.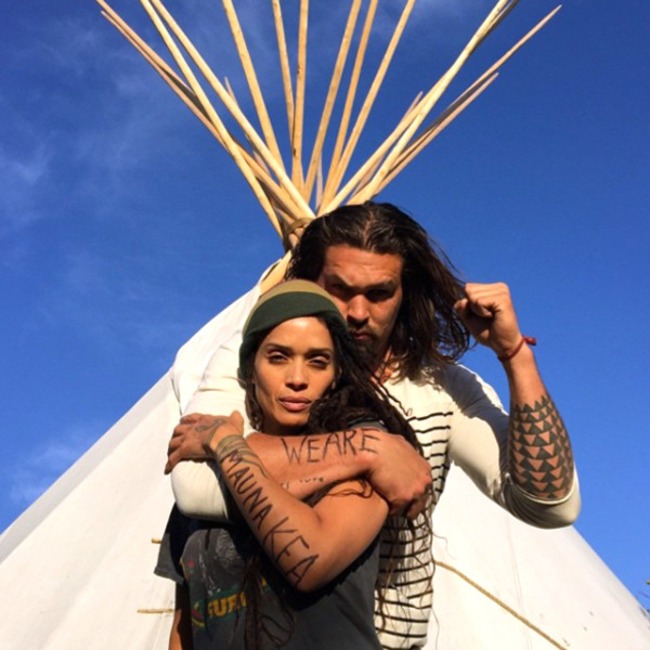 Instagram
United We Stand
The Hawaiian actor stood firm with his love in this photo and we love him even more for it. "Everyone unite for the world wide sign waving event happening right now. Let's show the world that #WeAreMaunaKea. @protectmaunakea. We are ohana Aloha j and L."
Article continues below
Source: Read Full Article