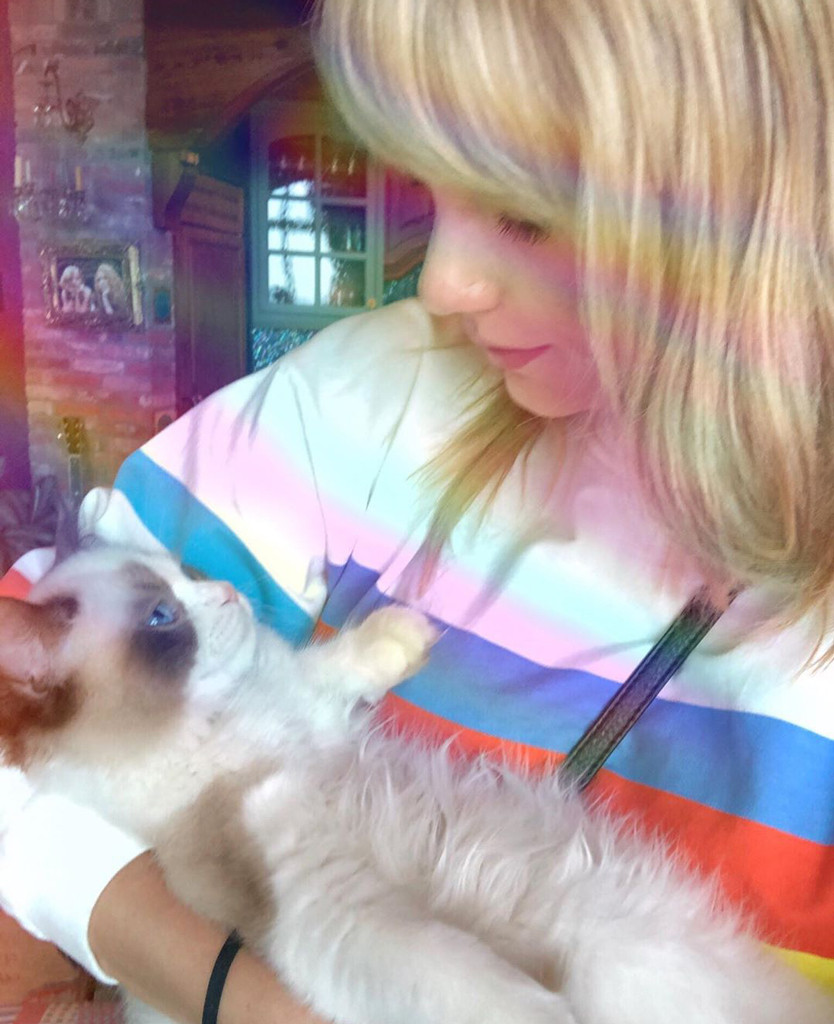 Instagram
It's a love cat story!
Taylor Swift has shared an adorable new photo with her youngest cat, Benjamin Button. In the sweet snap, the Grammy winner can be seen cradling Benjamin in her arms as they stare at each other. T.Swift captioned the picture with a cat heart eyes emoji.
It was just one month ago that the superstar singer, who is also mom to cats Meredith Grey and Olivia Benson, confirmed the new addition to her family. Speculation first started when Swift unveiled a new butterfly mural in Nashville, in which three cats appeared. The songstress had her Swifties buzzing even more when a new cat appeared in her "ME!" music video.
Amid the speculation, Swift took to Instagram to post a selfie with Benjamin, writing, "And then there were three…"
In the "ME!" music video, Panic! at the Disco's Brendon Urie tries to win T.Swift back after they have an argument. We see Urie present Swift with flowers and even a diamond ring, but that's not what she wants. Then, we see Urie give Swift a cat, something she truly wants, which puts a big smile on her face.
"I wanted there to be this scene where, symbolically, like, I wanted it to be kind of the symbolism of, like, if you are into someone, don't just do what you think people like," T.Swift explained during an interview with The Hit Network's Carrie and Tommy. "Don't do just what you've heard. Don't give a girl what you think she would like because you think girls like these things. Like, get to know somebody and that will be more interesting—if you actually know someone for who they are and what they actually think is cool."
Swift was actually on set when she discovered Benjamin was available for adoption. Before filming the scene, Swift asked, "Can I have him?"
"He is available," Swift learned, and the rest is history!
Take a look at all of T.Swift's adorable photos with her three cats below!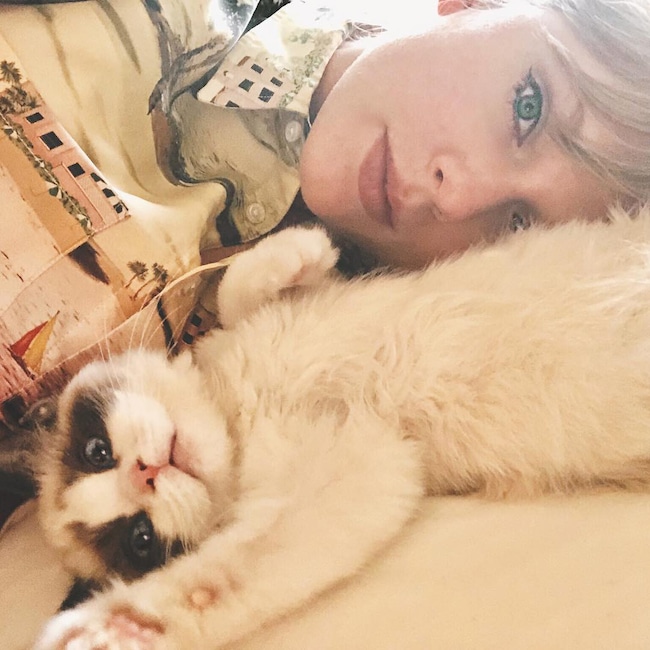 Instagram
"And Then There Were Three"
T.Swift confirmed she has a new member of her family in this sweet Instagram post.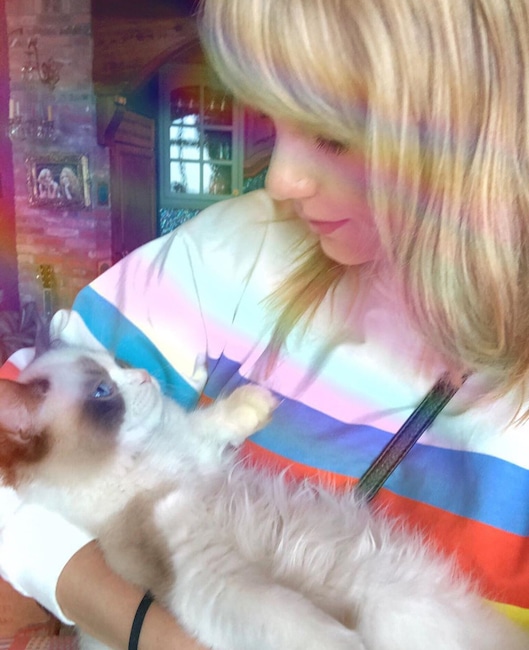 Instagram
Heart Eyes
The Grammy winner shared an adorable moment with Benjamin.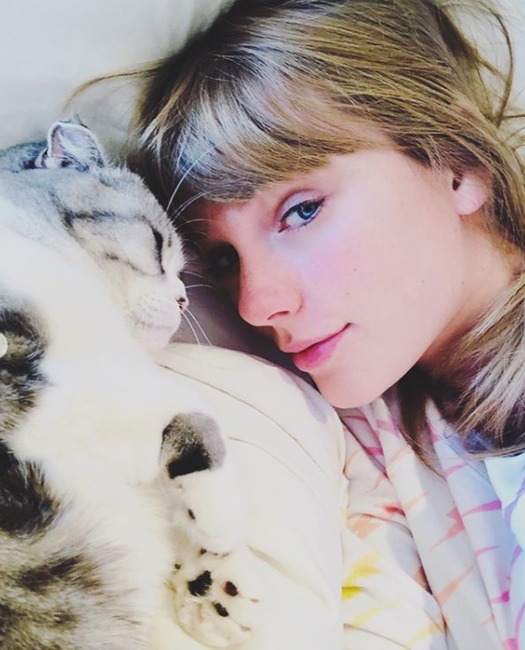 Instagram
"Purry Christmas"
Season's greetings! The singer wished her fans a "purry Christmas" with this cute post.
Article continues below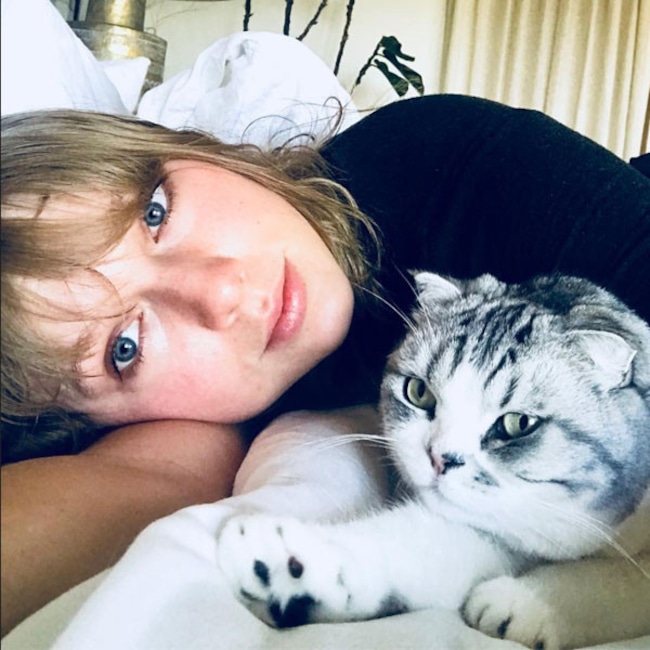 Instagram
Selfie Time
Swift took a selfie with Meredith, named after Ellen Pompeo's Grey's Anatomy character, ahead of her Manchester concert in June 2018.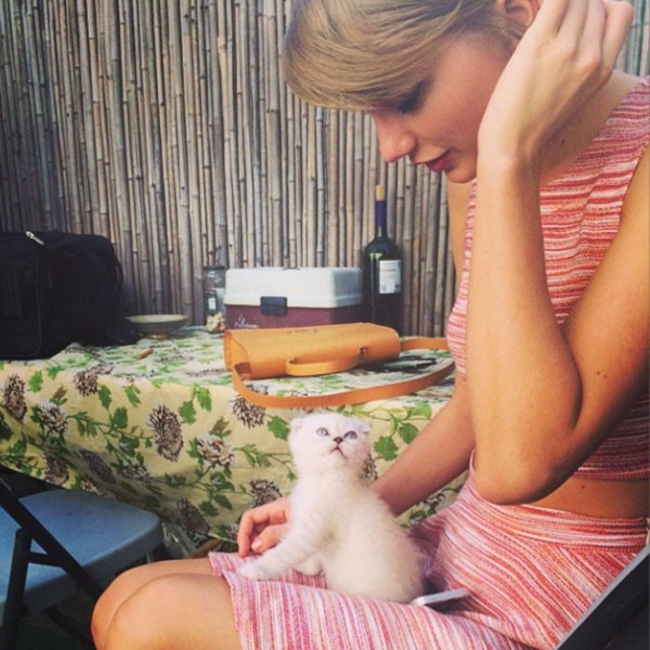 Instagram
Introducing Olivia Benson
Back in June 2014, Swift introduced her followers to her new cat, Olivia Benson. T.Swift actually named her cat after Mariska Hargitay's Law & Order: SVU character.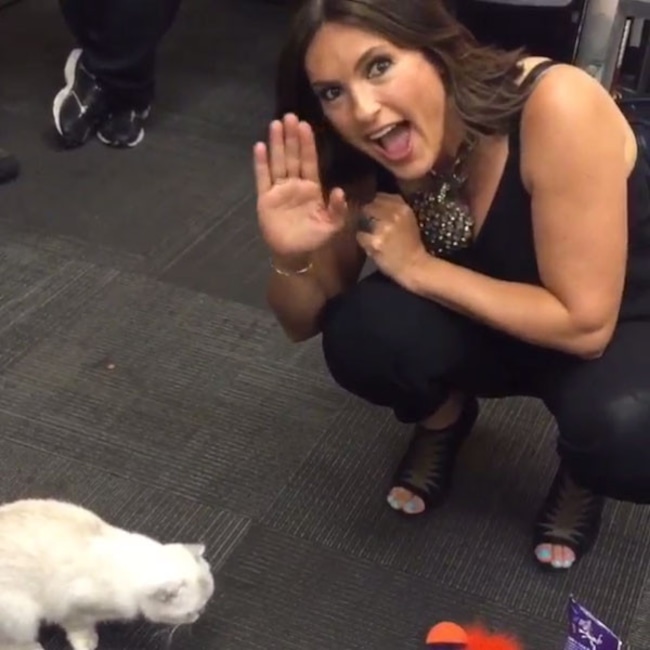 Instagram
Olivia Benson Meets Olivia Benson
A year later, Hargitay met Olivia backstage at one of Swift's Philadelphia concerts during her 1989 World Tour.
"This is Olivia Benson meeting Olivia Benson," Swift said in a video at the time. "Things are going well so far."
Article continues below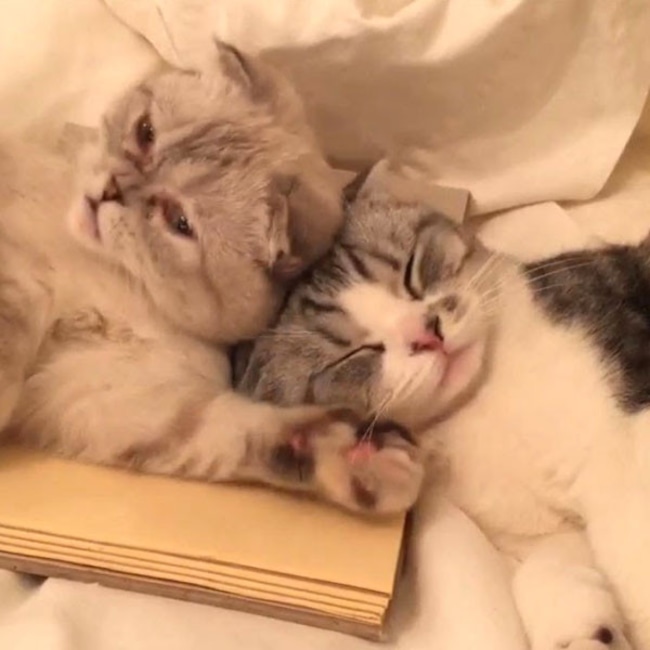 Instagram
So Sweet
Olivia and Meredith got cozy in this adorable snap.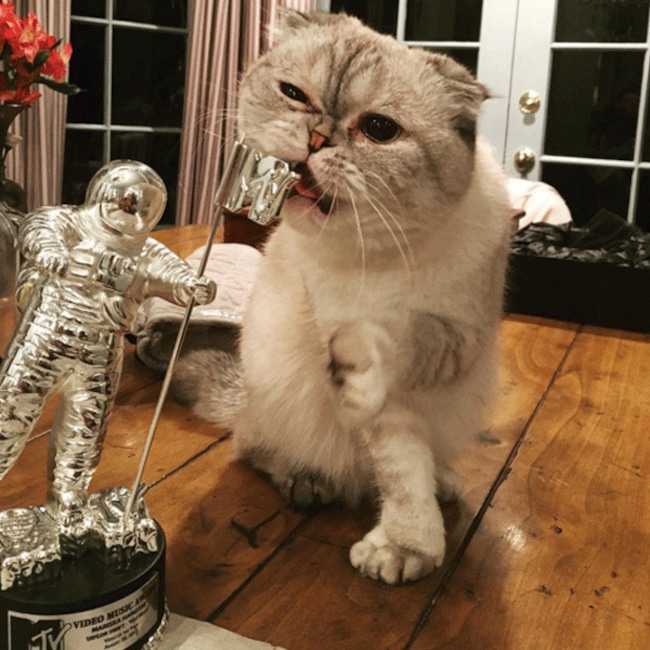 Instagram
Olivia vs. Moon Man
In this hilarious picture, Olivia can be seen inspecting Mariska's trophy from the MTV Video Music Awards. The cast of T.Swift's "Bad Blood" music video all took home awards for the visual at the 2015 ceremony.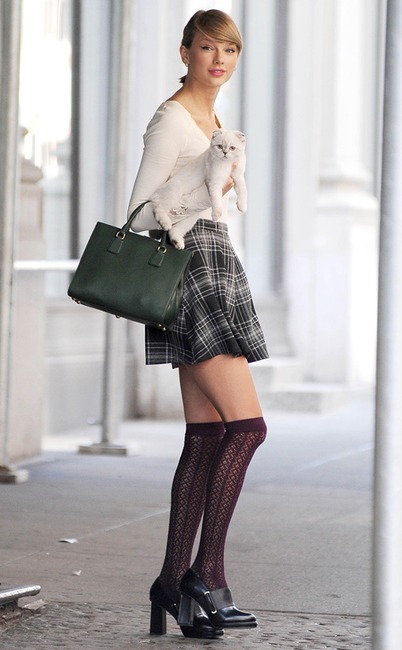 Humberto Carreno/startraksphoto.com
NYC With Mom
T.Swift stepped out with Olivia in New York City in Sept. 2014.
Article continues below
Don't miss E! News every weeknight at 7, only on E!
Source: Read Full Article