Maryssa Eason has been featured in Teen Mom 2 multiple times. Until two weeks ago the 11-year-old was in the care of Jenelle Evans and David Eason. Since then, however, she's been placed into the home of her maternal grandmother. Original reports suggested that Maryssa's mother lost custody over substance abuse issues and insinuated that those issues continued to follow Whitney Johnson. Now, Johnson's husband Shane Rich is speaking out to defend Johnson and set the record straight.
Did Whitney Johnson have substance abuse issues?
While Jenelle and Eason have mostly avoided mentioning Whitney, a few things are known about the mother of David's first child. The pair were married from 2006 until 2013. According to Rich, Eason attempted to get back together with Johnson several times before he met Jenelle Evans. During their separation, Eason fathered a child with another woman.
According to Rich, Johnson did have a substance abuse issue, but it didn't happen the way most people think. According to The Ashley, Johnson's substance abuse problem stemmed from an abusive relationship. She has since regained her sobriety and has maintained it for nearly three years. She does not live with her mother, as most media outlets are reporting. Instead she and Rich have built a life together that includes an 8-month-old child, another baby on the way and a house.
Why did Whitney lose custody of Maryssa?
David Eason was granted full custody or Maryssa in 2017, according to The Ashley. According to the report, Eason was awarded sole physical custody after he was granted emergency custody of his then nine-year-old daughter. The reason for the emergency move was not disclosed.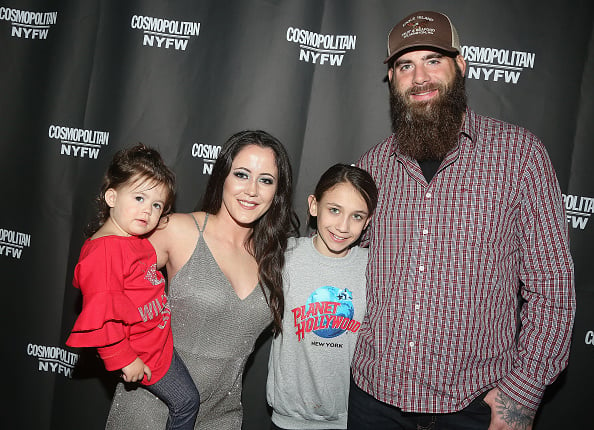 Several media outlets assumed that Maryssa was placed in David's care due to substance abuse issues. Court documents spelled out when and where Whitney would be given access to Maryssa, and several perimeters were in place regarding drug and alcohol use. Rich, however, alleges that Whitney was already sober by the time David came looking for full custody of the child.
So why didn't she fight him? Rich alleges Whitney simply did not have the money to argue with David, who, by that point, was fully entrenched in the reality TV lifestyle and the paycheck that comes along with it. Rich also noted that Whitney was in the midst of straightening herself out and was afraid of being embarrassed in court.
Will Whitney fight to regain custody of her daughter?
Rich alleges that the pair have plans to petition the court for custody of Maryssa as soon as they can. As it stands, however, Maryssa is safe in the care of her grandmother and doing well considering the current situation.
According to Floor8, the couple is currently expecting their second child together, but Whitney has still been showing up to court to support Maryssa. Rich also noted that Whitney had not been barred from seeing her daughter, nor is she under any supervision restrictions. He indicates that he and Whitney have visited with Maryssa multiple time without a court-appointed supervisor.
When they will petition the courts is not yet known. David and Jenelle's custody case is still pending, although rumors are swirling that the troubled reality TV couple will not be working to regain custody of Maryssa after two failed supervised visits. Maryssa allegedly refused to see Eason during her second supervised visit. During the first visit, the tween left the room in tears.
Source: Read Full Article