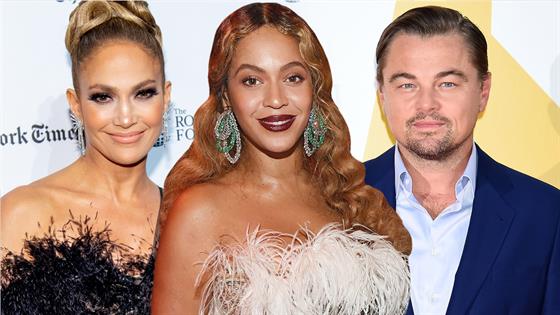 For the first time, Beanie Feldstein and Ben Platt are both headed to the Golden Globes this weekend as nominees.
And that's exciting and all, but… will it compare to prom night?!
That's right, the devoted best friends go that far back, all the way to high school in the San Fernando Valley. (Though, since they're both 26, their birthdays within a few months of each other, it's not all that far back.)
"What a ridiculously surreal, special morning," Feldstein tweeted last month in response to her nomination for Best Actress in a Motion Picture, Musical or Comedy, for the super-badass Booksmart. "Thank you to the HFPA for this beautiful nomination amongst the most extraordinary women. To get to be there with my partner on this journey – [co-star] @KaitlynDever, my life partner – @BenSPLATT, and my Lady Bird is too much for my heart."
As for Ben Splatt, er, Platt, nominated for Best Actor in a TV Series, Musical or Comedy for his role as a scarily ambitious teen with designs on the presidency in Ryan Murphy's acerbic satire The Politician, he tweeted, "Thank you so very much to the HFPA for recognizing our @the_Politician family and for making both of these goober prom dates @goldenglobes nominees!"
The goober prom date being Feldstein.
View this post on Instagram
grow as we go!!!!!!!! ?
A post shared by Beanie Feldstein (@beaniefeldstein) on
OK, Sunday is probably gonna be a pretty great night—not least because, if anyone knows how to party, it's the musical-theater kids.
Feldstein and Platt, graduates of the private Harvard-Westlake School in Sherman Oaks, Calif., both started nourishing their love of performing at an early age. In fact, they first bonded over their mutual love of theater at a Bat Mitzvah in the mid'00s (and both had respective theater-themed Bar and Bat Mitzvahs, of course).
"Our friend was like, 'You should meet each other, you both love theater,'" Platt told BuzzFeed last year, "so we sat down and started talking about theater…We missed the entire Bat Mitzvah. Our mutual friend is still upset to this day."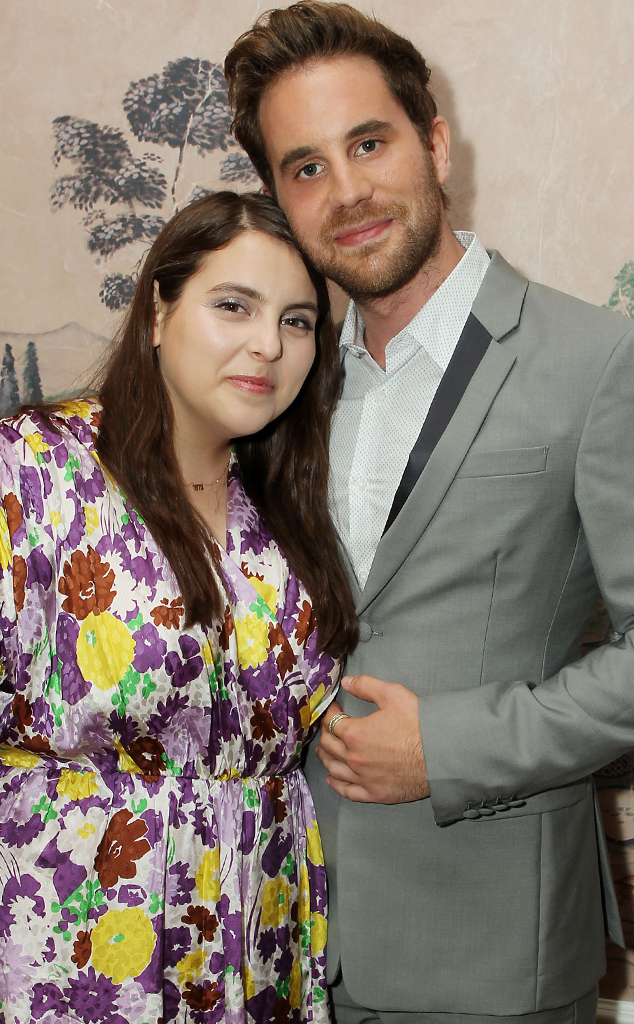 Marion Curtis/StarPix for NETFLIX/Shutterstock
"This was before cell phones," Feldstein explained on Late Night With Seth Meyers. "We didn't have any way to stay in touch."
Luckily, they ended up at the same high school, and Feldstein remembers the first time she saw Platt, "wearing that shirt with a recycling symbol on it, I'll never forget," she told Vanity Fair in 2017. "And light gray Urban Outfitters tight jeans," Platt added.
Feldstein told Meyers, "We instantly became best friends—and, sort of like the way that he knew we were best friends was the second week of school."
What happened was, she continued, Platt had just got his braces off, so he texted her—and she left her class right then to see his teeth. "And I'm such a good-goody and I love school," Feldstein added, "so he was like, 'I must mean a lot to you.'"
And they've meant a lot to each other ever since. To put it mildly.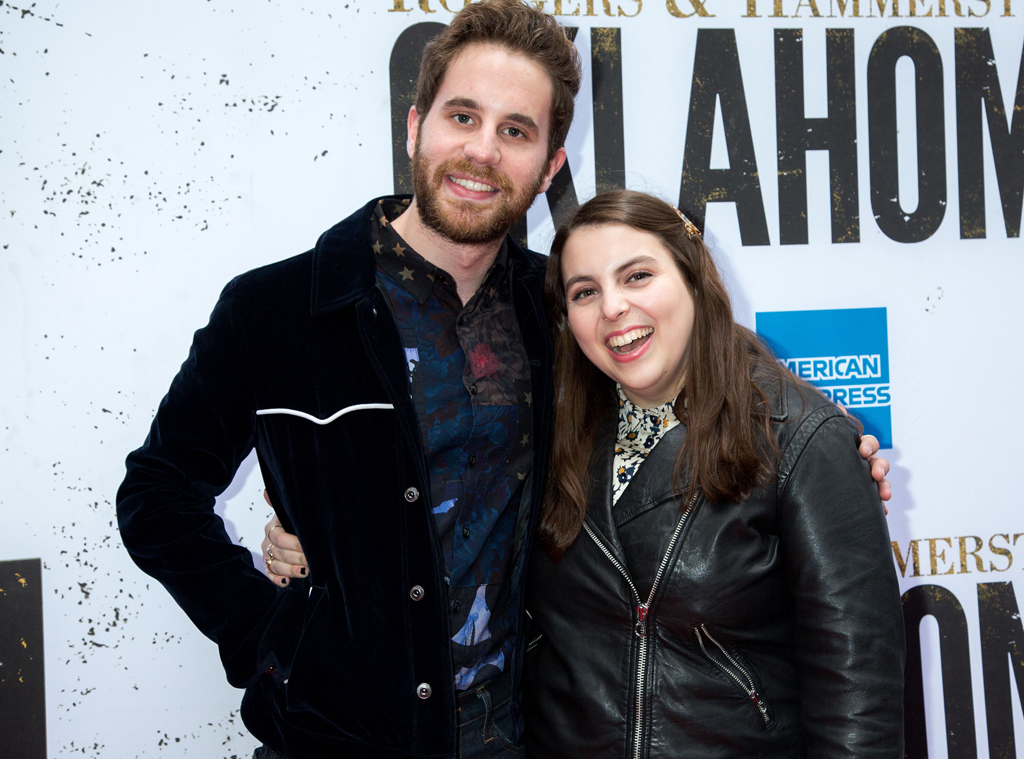 Broadway World/Shutterstock
Feldstein's professional acting debut also came in 2002, on an episode of the ABC sitcom My Wife and Kids. But like Platt, she too knew early on that her heart belonged to Broadway.
"I did my first little kids musical, The Sound of Music, at 5, in a jungle gym, essentially," Feldstein told Vogue in 2017. "I was a made-up Von Trapp child, Ingrid Von Trapp. The way other kids would watch The Little Mermaid or Sesame Street, I would watch Fiddler on the Roof."
Naturally, she and Platt co-starred in a school production of Our Town and car singalongs were the norm.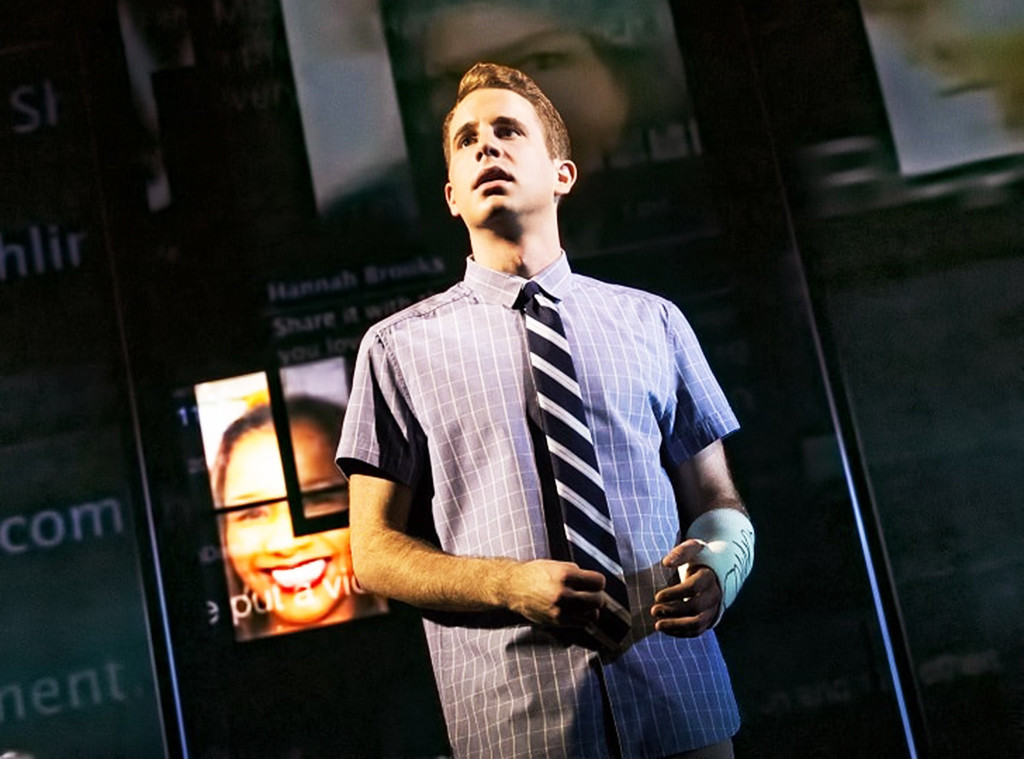 dearevanhansen.com
Platt got into Columbia University but took a detour to Louisiana to shoot Pitch Perfect. He did enroll in the fall of 2012 but left after six weeks to join the Chicago production of The Book of Mormon. Then, in 2014, he fatefully read for the role of a teenager with social anxiety who gets caught up in a lie that takes on a social media-fueled life of its own in the thoroughly modern musical Dear Evan Hanson.
It premiered in 2016 and was nothing short of a Broadway phenomenon.
"Ben is truly the mayor of the Upper West Side," Feldstein told Vanity Fair. "The Upper West Side is the key Broadway demo, and when we walk to dinner in the Upper West Side, they're like, 'BEN!' It's just like these Jewish mothers, I love it."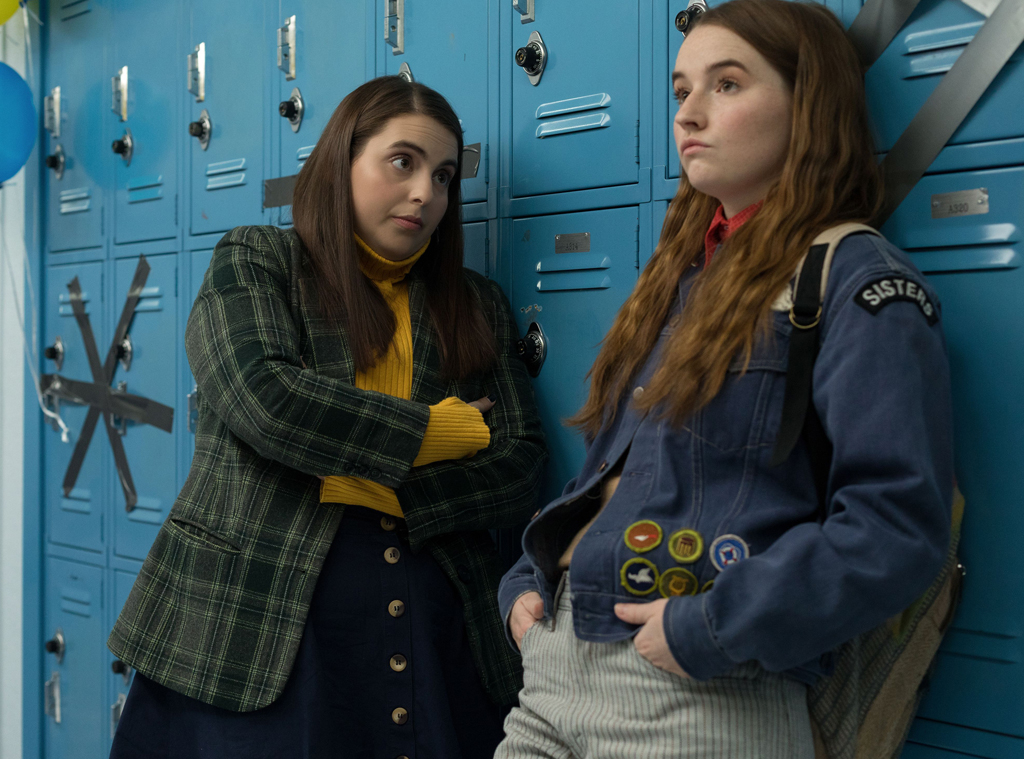 F Duhamel/Annapurna/MGM/Kobal/Shutterstock
Another one of Feldstein's besties, Molly Gordon, played her nemesis in the film, and after living with her onscreen BFF Kaitlyn Dever for 10 weeks (Wilde thought it would help their bond feel more authentic—which is did), they ended up super close, too.
Dever is a nominee for Best Actress in a Limited-Series or TV Movie for the heartbreaking true-crime drama Unbelievable and Feldstein will also be reuniting with Lady Bird co-star Saoirse Ronan, a nominee for Best Actress in a Motion Picture, Drama, for Little Women.
"It's just completely surreal, it feels like a morning out of my wildest dreams," Feldstein told The Wrap after the nominations were announced. "I get to be there with my closest, truest friends."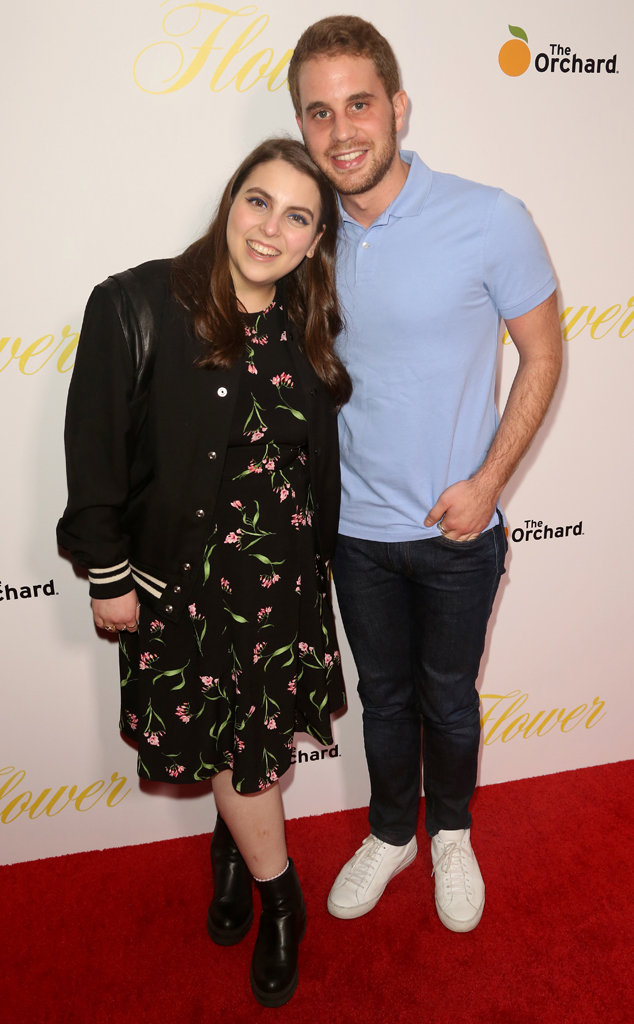 Willy Sanjuan/Invision/AP/Shutterstock
All the while, especially when Feldstein finally ended up in New York, she and Platt remained each other's nearest and dearest, both singing their hearts out whenever possible; staying active in causes important to them, including LGBTQ rights; and being each other's go-to date for premieres.
When their demanding Broadway schedules overlapped for a time, they described their lives to Vanity Fair as "lunch, shopping, [and then] we just sit and watch TV like this," curled up together, "usually half asleep."
"It's weird that we're doing an interview together," Platt told the magazine. "But the individual thing, the way that it's worked out time-wise has been…that's what's the most surreal, because each thing has happened one after the other. We can kind of take them in one at a time; it's been really helpful. I feel better since we get to go through it together."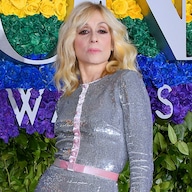 Photos
Tony Awards 2019: Red Carpet Fashion
Feldstein chimed in, "It really is not to be believed. I can imagine us in high school if we read about a best-friend duo that was on Broadway. We'd be like, 'We're obsessed with them!' We would watch every Broadway.com interview they did."
It only made cosmic sense that Beanie was at Ben's apartment in New York, along with his mom and a few other friends, when he found out he had been nominated for the Tony for Best Actor in a Musical for Dear Evan Hansen, and she was at the Tonys in June 2017 to see him win and then helped celebrate afterward with some drunk karaoke.
"I remember when he won the Tony," Feldstein gushed to Extra, "and I looked around and everyone's looking at him like I have always looked at him."
And yes, Platt wore the cuff links she gave him in high school that night.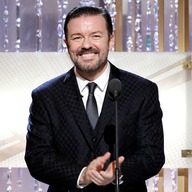 Photos
All History-Making Moments We May See at the 2020 Golden Globes
Ben, in turn, was by Beanie's side when Booksmart premiered last spring at Austin's SXSW Festival, including while she was getting ready for her big night.
Asked if she and Platt—who also just released his debut album, Sing to Me Instead—used to get up to shenanigans akin to what Molly and Amy get up to in the movie, Feldstein told Extra at the premiere, "I wouldn't say we're a rowdy type. We're more of, like, a pajamas-and-Thai-food type."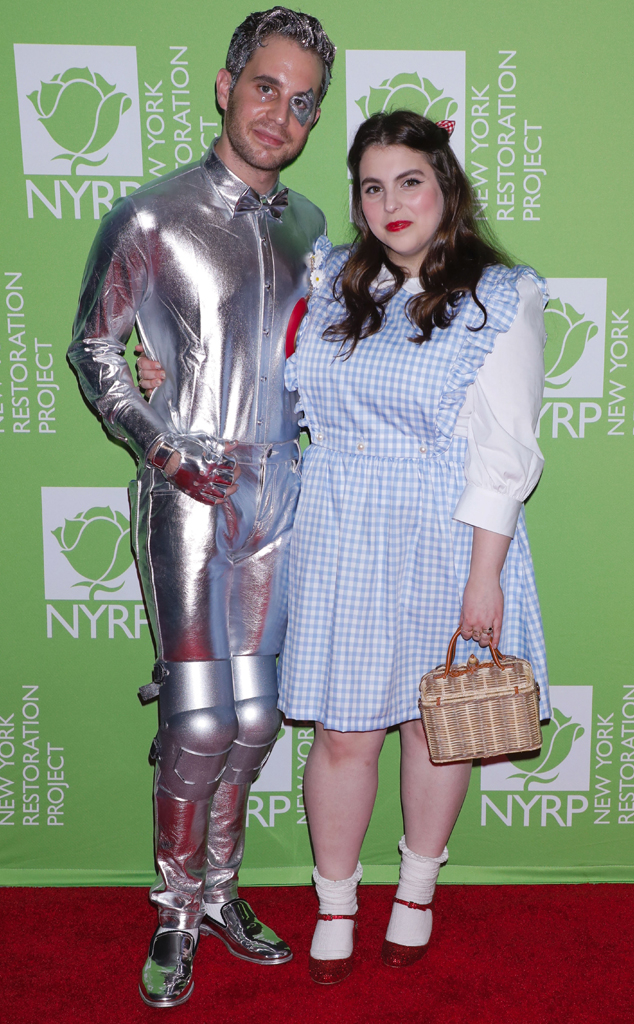 Gregory Pace/Shutterstock
They're also, incidentally, a Dorothy-and-Tin Man type, the pair going all out on Oct. 31 for Bette Midler's Hulaween Charity Gala, with a Hollywood golden-age theme. The night included a performance with the Divine Miss M herself, no big deal.
It had been years, however, since they had formally performed together when they did so last August for A Night of Giving, Friendship and Music, put on by the Hollywood Foreign Press Association.
"We love supporting each other but we've never really gotten to sing together since we were 17, so we're really excited to reunite," Feldstein told the HFPA, beaming at Platt. "And to do it for a wonderful cause," he added, "philanthropy is the cherry on top."
They performed a mash-up of "Happy Days Are Here Again" and "Get Happy," in honor of the only time Barbra Streisand and Judy Garland ever sang together—a video Ben and Beanie always loved watching. "Naturally, we are the heirs to the Judy Garland-Barbra Streisand crown," Platt joked.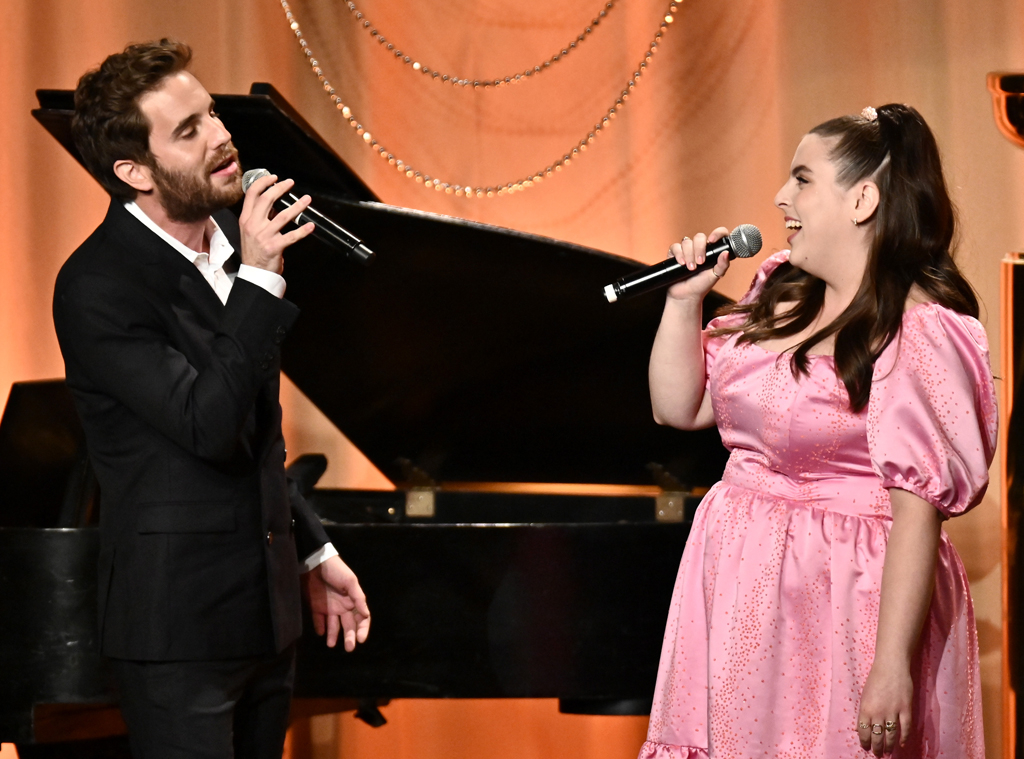 Rob Latour/Variety/Shutterstock
And less than a decade after prom night, here they are now, both Golden Globe-nominated actors, Broadway veterans—and, at long last, movie co-stars.
Feldstein and Platt are busy filming the mightily ambitious-sounding big-screen adaptation of Stephen Sondheim's legendarily tricky musical Merrily We Roll Along—which is being shot by Richard Linklater over the course of 18 years.
Well, Linklater proved he could handle the concept with Boyhood, and Platt and Feldstein were probably going to be hanging out a lot during that time anyway, so…
At least they're going to be having a ball no matter what. Happy days are here, yet again.
Watch our Golden Globes: E!'s Inside Guide special this Thursday at 11 p.m. for a Globes preview. And don't miss E!'s Live From the Red Carpet 2020 Golden Globes coverage Sunday, Jan. 5 starting at 4 p.m. ET/1 p.m. PT followed by the Globes ceremony on NBC at 8 p.m. ET/5 p.m. PT!
Source: Read Full Article