The Bachelor franchise is one of the most beloved shows on American television. Each season, fans all over tune in to watch an eligible bachelor find romance from a pool of women. Audiences even give out their opinions on whom they believe is the best suited to end up with the man of the season. The show's format is almost every guy's dream; to be fought over by several ladies and still date them all only to pick one. So who wouldn't want a chance to experience that while also gaining fame in the process? Well, it seems, one of Britney Spears' exes got offered the opportunity to appear on The Bachelor, but turned it down. Find out why Charlie Ebersol said "hell no" to the chance of a lifetime.
Britney Spear's ex, Charlie Ebersol, refused ABC's offer as the next 'Bachelor'
As you might remember, the 20th season of The Bachelor starred Ben Higgins, who had been a finalist on Kaitlyn Bristowe's season of The Bachelorette.
However, had things gone according to plan, we would have seen a much different lead. In an interview with Us Weekly for their "25 Things You Don't Know About Me" segment, Charlie Ebersol, famously known for dating pop star Britney Spears, revealed that after his fallout with the "Toxic" singer, ABC approached him to become their Bachelor for the then-upcoming season.
In the 2016 interview, Ebersol said, "They asked me to do The Bachelor a bunch of years ago, and it was the most awkward phone call I have ever been a part of in my entire life." Ebersol continued saying there was "no way in hell" he would appear on the reality show, stating that he didn't regret his decision. The actor further revealed that he doesn't watch the show.
Ebersol rose to popularity due to his relationship with Spears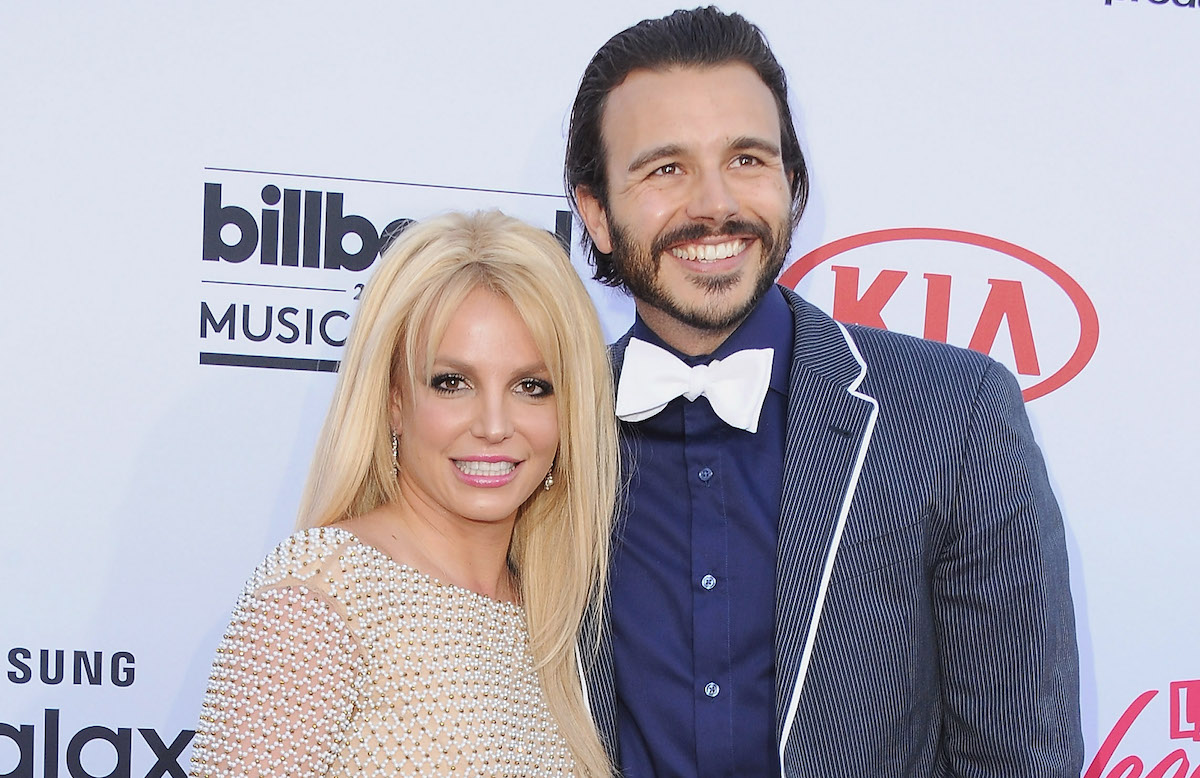 Although Ebersol is an actor and producer with several titles to his credit, his star rose even further once he began dating one of entertainment's most famous people. The pair met when Spears' assistant showed her a picture of Ebersol, who at the time was single.
Having been talked up about the actor, Spears' intrigue heightened, and she decided to reach out to him. For their first date, Ebersol asked the singer the activity she would like to do, to which the singer asked him to cook.
After making her "fish, mushrooms, avocado with a dressing and tomatoes and mozzarella," the pair began dating. According to People, Spears liked Ebersol for more than his mastery in the kitchen. The singer said she found Ebersol "adorably hot" and loved how he made her feel at peace. Ebersol also seemed to fit in with Spears' family and got along well with her children. The two had a whirlwind relationship until they parted ways after eight months of dating.
Ebersol has since found love
Ebersol has had a lot of success on his own. While in college, he made his first documentary named Ithuteng: Never Stop Learning. In 2011, he partnered with Mike Lanigan and Justin Hochberg to co-found The Company (Hochberg has since exited), which has overseen projects such as The Great Escape, Off the Grid: Million Dollar Manhunt, and The Profit.
In 2017, Ebersol revealed to his Twitter followers that he was engaged to Melody McCloskey. The two were wed on July 29, 2017, in Tennessee.
Source: Read Full Article