1000-lb Sisters fans know that Tammy Slaton and Phillip are done. The two's relationship and breakup played out in the first half of season 3 of the TLC show. But recently, Tammy posted a photo with a new man that had fans wondering if she was already in a new relationship. Now, the new man has spoken out.
What photos did '1000-lb Sisters' star Tammy post?
Last week, Tammy reposted some photos to her Instagram Story. In one photo, a man kissed Tammy on her cheek.
"Got to see my girl @queentammy86 today!" he wrote. "She is one of my biggest influences. I can't to see the great things you do Tammy."
The 1000-lb Sisters star reposted the photo with the words "U trying to make me cry babe, tysm."
Mystery man speaks out
After Tammy tagged @Joshuadouglasd in the post, fans went to his Instagram to figure out more about him. Apparently, some fans were less than kind as Joshua responded to one fan that he was going to make his page private.
"You are the only person I'm responding to," he wrote in comments captured by TVShowAce. "They are lovely. I'm about to make my account private. I don't want all of this hate and anger on my page. It's childish."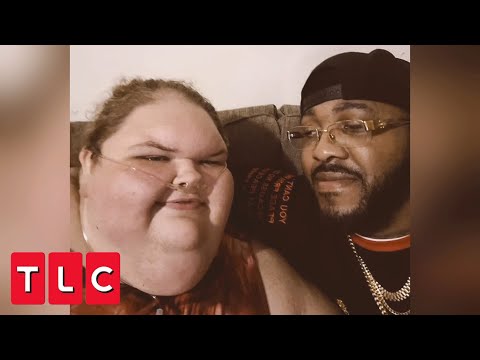 '1000-lb Sisters' fan reactions
When the picture was posted, fans immediately went to Reddit to give their opinions on who the man was to Tammy.
"He was in a post last year too and she said he's just her friend," one person wrote.
"He's giving me fan boy vibes," another person said.
"I think Ms. Tam Tam is trolling," one person guessed.
One fan revealed that they thought the man worked on the show.
Tammy and Phillip's breakup
Tammy's sister Amy Slaton was not a fan of Tammy's last boyfriend, Phillip.
"I'm trying to motivate Tammy, because I do have my worries about Phillip, the new boyfriend," Amy said in a recent episode. "He loves big women, but she needs to lose this weight."
But Tammy's relationship didn't last long.
"We broke up," Tammy told Amy. "I guess you could say I did it, cause I was tired of fighting with him and he said my insecurities were my problem. And, like, at the beginning of the relationship I told him, I was like, can you promise you'll help me through my insecurities. He said it got to be too much."
"I'm very quick to trust, and that's one of my downfalls," she continued. "So in the long run, I do end up getting hurt real hard, real bad."
"Him saying you're insecure and stuff, maybe that needs to be the motivation to be, like, getting your inner demons worked on," Amy said.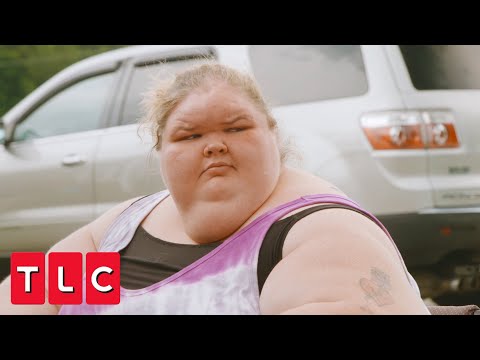 Tammy's relationships on '1000-lb Sisters;
Tammy hasn't had the best relationships on 1000-lb Sisters. Before Phillip, she dated a man named Jeffrey Sykes. Amy and the rest of Tammy's family worried about her relationship with Sykes as he often fed her unhealthy food which hindered Tammy from getting weight loss surgery. They worried about the same thing with Phillip as he often spoke on social media about only liking women who were over 300 pounds.
RELATED: '1000-Lb Sisters': Fans Think This Could Be the Reason Chris Combs Isn't Losing Weight
Source: Read Full Article