Berry and producer Lee Daniels are among contributors to a GoFundMe campaign for Calhoun's funeral costs
Lionsgate
Coroni Calhoun Sr., who portrayed Halley Berry's son Tyrell Musgrove in the 2001 film "Monster's Ball," has died at the age of 30.
Calhoun, a native of New Sarpy, Louisiana, was 10 when he took on the screen role. It was his first screen appearance and he did not take on any subsequent film or TV roles. His mother, Theresa Bailey, confirmed to the CBS affiliate in New Orleans that Calhoun died on Oct. 13.
Bailey has said the cause was congestive heart failure and problems with his lungs.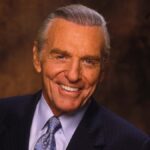 Bailey had launched a GoFundMe campaign to cover funeral expenses. As of Thursday, the goal on the GoFundMe page was listed as $14,000, with $10,500 raised. On Tuesday, the family met their initial $10,000 goal after donations from Berry and filmmaker Lee Daniels, who was one of the producers of the film. Both Berry and Daniels are listed as the top two of 21 donorson the GoFundMe page with contributions of $3,394 each.
Berry became the first Black actress to win an Oscar for Best Actress for her rolein "Monster's Ball" and remains the only Black woman to win in this category.She portrayed Leticia Musgrove, a woman who has a relationship with a prison corrections officer, portrayed by Billy Bob Thornton. The movie was shot in New Orleans.
In a 2002 interview with iOfilm, Berry said she had a difficult time upbraiding Calhoun for being overweight in the character because he really was an overweight young boy in real life. The actress said she found herself "kissing him and hugging him every minute before and right after and really making an investment in him."
According to the story, Calhoun bravely replied, 'Well, whatever you do to me, Halle Berry, it isn't going to be worse than what the kids at school do to me.'"
Bailey's appeal for funds remains on the GoFundMe page. It reads:
Hello community, family, and friends, I know this is a trying time for everyone, however I am inclined to ask for your help because my son is in need of his community's support. Coronji Calhoun Sr. recently joined the ancestors in watching over me and our family on October 13, 2021. At the age of ten, he portrayed Tyrell, son of Lawrence (Sean "P. Diddy" Combs) and Leticia Musgrove (Halle Berry) in the 2001 Academy Award winning film, Monster's Ball. Unfortunately, we did not have any life insurance policy on him (as we never expected this tragedy to befall us) before he transitioned. Now we ask for generosity in your donations as we prepare to give Coronji a sacred celebration of life. Thank you for your prayers, calls, texts, and selfless support!
On Wednesday Bailey added this update:
On behalf of the Calhoun and Bailey family, I would like to thank each and every individual who found it in their hearts to extend the much needed financial support to lay Coronji Sr. to rest. We are blown away by the outpouring of love the community and Coronji's adopted family has shown during our process of grief. While the financial burden has been lifted, we still mourn the loss of my son. As we close this chapter, we ask that in your remembrance of him, you remember to love your neighbor as yourself, because that is what Coronji did for his entire community.
Blessings and peace,
Theresa C. Bailey
Source: Read Full Article