Traci Lords played the iconic rockabilly bad girl Wanda Woodward in John Waters' 1990 campy teen comedy Cry-Baby, starring Johnny Depp in the lead role of Cry-Baby Walker. But before her first forays into movies like Jim Wynorksi's Not of This Earth (1988), Lords had a roundabout entry into the world of acting.
After enduring extensive alleged sexual and physical abuse in her childhood, Lords tried to gain her financial independence through a career in porn. She quickly became one of the best-known and most highly-paid adult film stars in the world.
The problem? Lords wasn't an adult. She starred in her first porn film at 16, using a fake birth certificate and photo ID to pretend she was older. When the secret was revealed, years of litigation against the distributors and producers of the movies followed.
In her 2003 autobiography, Traci Lords: Underneath It All, Lords recalled a time when FBI agents showed up on the set of Cry-Baby, which later became a cult classic, in order to serve her with a subpoena.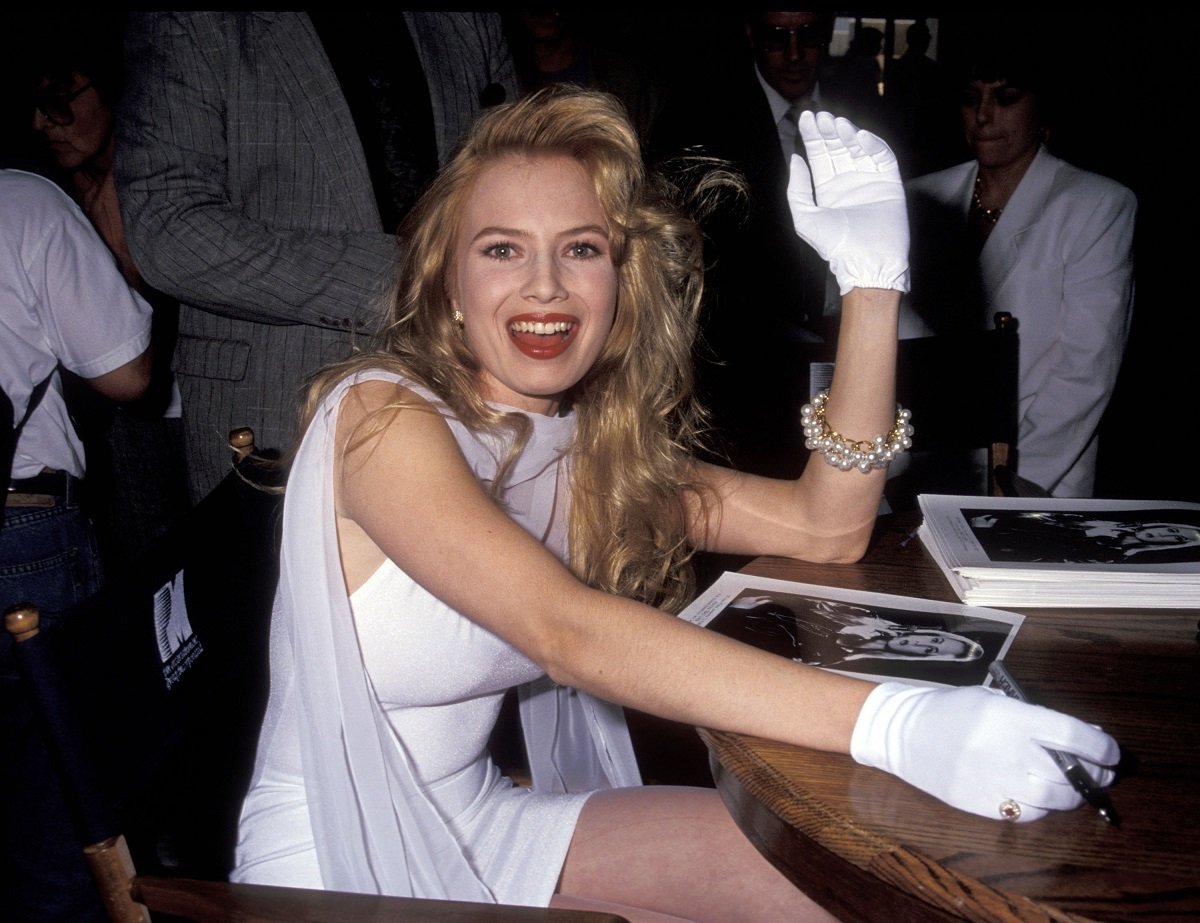 The FBI showed up on the set of 'Cry-Baby' near the end of production
Lords was first questioned about her underage porn career in 1986 (Vanity Fair), when the FBI raided her home and began an investigation. The proceedings continued for years, during which time Lords decided to reinvent herself as an actor and model outside of the world of adult entertainment.
Some agents and casting directors were worried about working with Lords due to the possible controversy surrounding her past. But after nabbing the role of Wanda in Cry-Baby alongside a big star like Depp, she thought she might be able to shed her old identity altogether.
So when casting director Pat Moran knocked on the door of Lords' dressing room to let her know that the FBI was on the set, Lords couldn't have been more upset. Waters, as well as the movie's producer and assistant director, were all aware of what was going on.
"I felt sick, picturing myself being led away in handcuffs," Lords wrote in her memoir. "What now?"
Traci Lords was worried that her career was over
Luckily, Lords was served with a subpoena in her trailer – but the word was already out about what was up. She had been ordered to testify because one of the companies who distributed her underage films had sold a copy to an undercover federal agent.
"I was completely rattled when I was called to shoot my next scene," the Cry-Baby star wrote in her memoir. "They'd tracked me down on location to serve me a subpoena."
The budding actor felt that her well-constructed cover was "blown." Her insecurities about her career potential assailed her, full-force. She wondered if producers would refuse to work with her in the future due to her reputation, and she felt like "an outsider, an imposter, a loser."
"Once a porn star always a porn star," Lords castigated herself as her anxiety mounted. "What am I doing here? I'm not good enough. I don't deserve it. That quickly I knew I didn't belong next to these 'real actors.'"
Lords began to sob in front of the rest of the cast, worried that she would never be able to outrun her past. After all, it had been three years since federal authorities first contacted her, and it didn't seem like it was letting up anytime soon.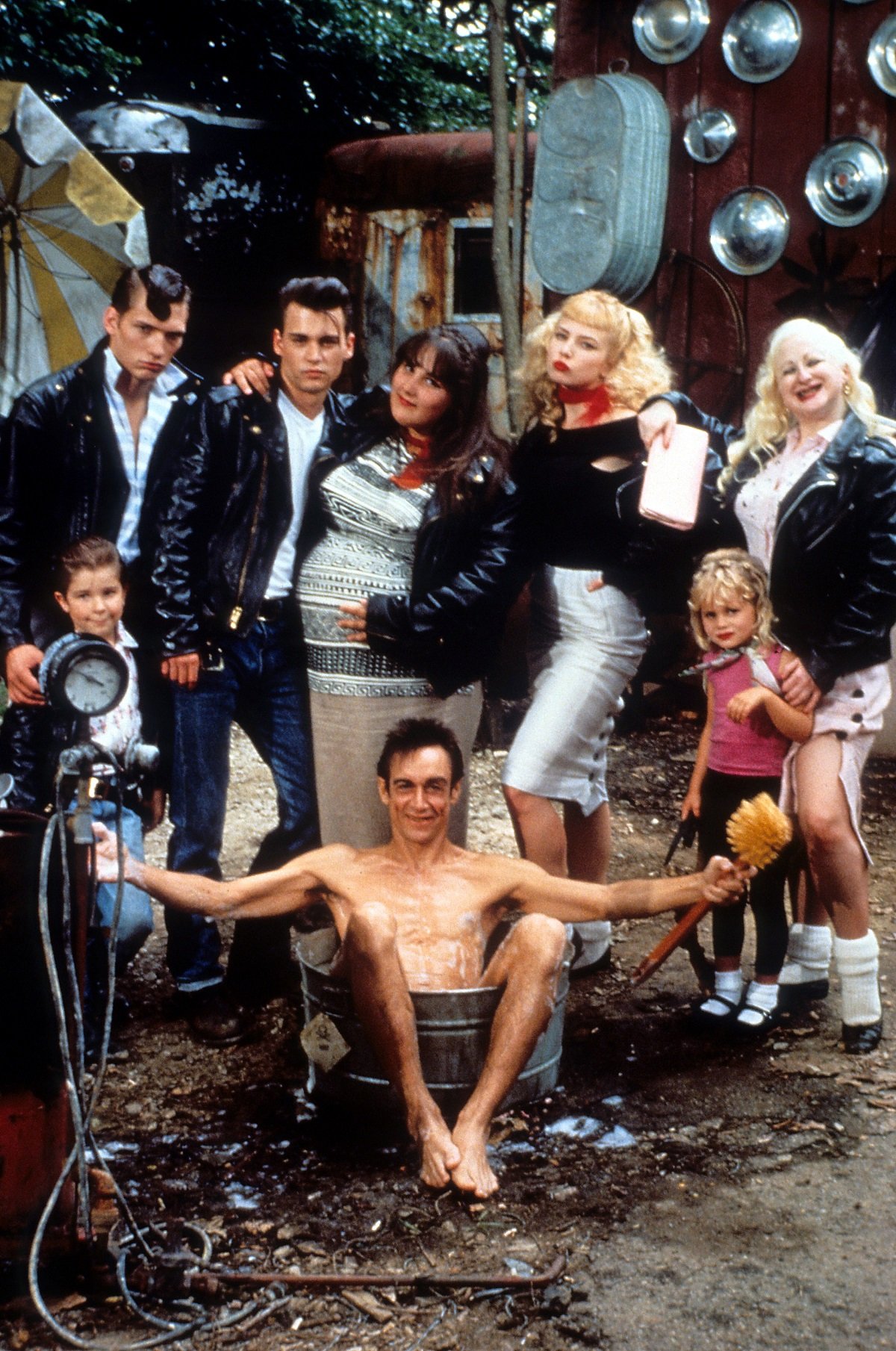 John Waters and the rest of the cast comforted the young actor with stories of their own run-ins with the law
But Lords needn't have worried about how the cast and crew of Cry-Baby would perceive her. She'd become close with her co-stars, such as Ricki Lake, Amy Locane, and Depp, over the course of filming. They quickly let her know that they had her back.
Rather than scold Lords for causing strife on the set, Waters comforted Lords and assured her she wasn't alone.
"John broke the intensity of the moment, walking up to our huddle and saying, 'Traci, I bet everyone here has had a run-in with the law. You're not the only one,'" Lords remembered.
Waters looked meaningfully at Patricia Hearst, who played Lords' mother in Cry-Baby. She had been convicted of bank robbery in 1976, although she was later pardoned by President Bill Clinton and claimed she was kidnapped and brainwashed by the Symbionese Liberation Army.
After Lords cleaned herself up from her bout of crying, she returned to the set to find everyone telling stories about their past arrests and incarcerations – "ranging from drunk driving to public exposure to grand theft auto," she revealed.
"Clearly, no one in the land of Cry-Baby looked down on me," Lords wrote. While her scandal was far from over in the grand scheme of things, she felt more included and accepted than ever among the Cry-Baby cast and crew.
Source: Read Full Article