My 600-lb Life is a reality television show that has earned a significant fan following over the years. The series debuted on TLC in 2012, and while it has received a great deal of criticism, it has endured, becoming more popular with each passing year. My 600-lb Life is currently airing season 10, introducing fans to a new group of individuals who are struggling to get to and maintain a healthy weight. One participant has drummed up considerable fan interest, and many are wondering how Mike Meginness is faring today, after his featured turn on season 10 of My 600-lb Life. Keep reading to learn more.
What is 'My 600-lb Life' about?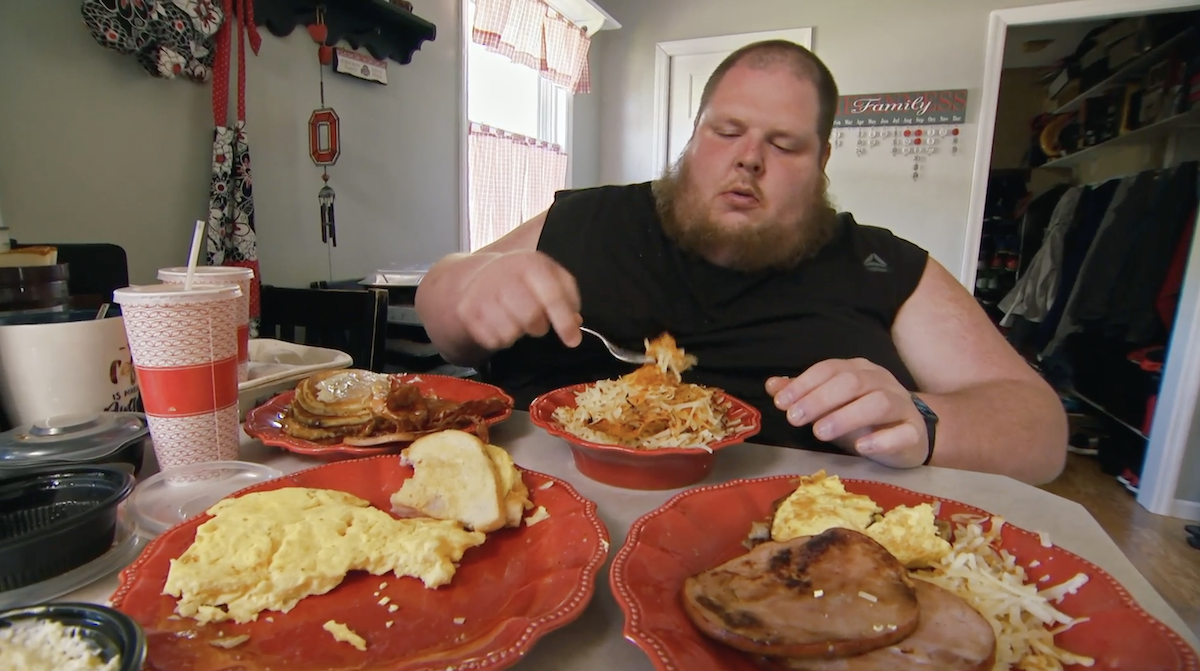 My 600-lb Life earned instant notoriety from the time that it launched on the TLC network. Each episode of the reality series follows a year in the life of a morbidly obese individual, tracking their efforts to get healthy, once and for all. Each featured participant in the show is first put on a strict diet and exercise routine, to see if they can lose some of the weight on their own. If those efforts prove to be successful, then Dr. Nowzaradan will approve them for weight-loss surgery. 
With My 600-lb Life having been on the air for nearly a decade, fans have seen firsthand that many of the participants on the show have a very hard time maintaining the results that they manage to achieve. In fact, most of the individuals from the show end up falling back to their previous unhealthy habits. Over the years, there have been some update episodes that allow fans to see where certain individuals are in their journey — and whether they've reverted to their old lifestyle or been able to maintain their weight loss. 
Mike Meginness is a recent addition to the cast of 'My 600-lb Life'
In late November 2021, during season 10 of My 600-lb Life, viewers were introduced to Mike Meginness. According to IMDb, Meginness developed unhealthy habits after his dreams of football glory fell by the wayside. After gaining hundreds of pounds, going through a divorce, and moving into a house owned by his parents, Meginness knew that he had to get back to a manageable weight in order to help take care of his children and regain his own sense of self.
Determined to lose 500 pounds, Meginness moved to Houston in the summer of 2021, prior to getting weight loss surgery. After he got the surgery in September 2021, Meginness revealed that he weighed in around 510 pounds, several hundred pounds less than his starting weight. During the last few minutes of his episode of My 600-lb Life, Meginness admitted that he was determined to not only continue to lose weight but to work hard to implement the healthy habits that he had learned. 
How is Mike Meginness from 'My 600-lb Life' doing now?
Mike Meginness seems to have remained committed to his health and wellness since having the weight loss surgery in September. Although he has not shared his current weight with those fans who are following his journey, he has made positive steps to improve his life over the past few months, including getting a new job in IT support and prioritizing regular walks with his father in their neighborhood.
Fans who want to keep up with Mike Meginness can follow his progress on social media, including on Instagram. Hopefully, the father of four will continue to get happy and healthy as he pursues his path to wellness.
Source: Read Full Article