It sounds like the upcoming milestone 25th James Bond film, No Time to Die, will be delayed a third time.
Citing sources, Nancy Tartaglione and Anthony D'Alessandro of Deadline report that No Time to Die "is bound" to be moved from the planned Apr. 2 release date on Easter weekend until "some time in the fall."
Per Tartaglione and D'Alessandro, exhibitor Carlo Lambregts recently informed the BN DeStem Dutch regional newspaper that he heard the film would be moved back to November.
MGM didn't respond to Deadline for a comment.
The film was initially scheduled for an April 2020 release. It was pushed back until November because of the ongoing COVID-19 pandemic, and delayed again until the aforementioned Apr. 2 date.
But with COVID-19 cases rising, it looks like No Time to Die will be hit with yet another delay in its release date. It's only one of the many highly-anticipated blockbuster films that has seen multiple push backs for its release date.
In a Nov. 2019 appearance on The Late Show with Stephen Colbert, Daniel Craig confirmed that this will be his final outing as 007. That has added even greater anticipation to the film, with fans speculating on the fate of his character.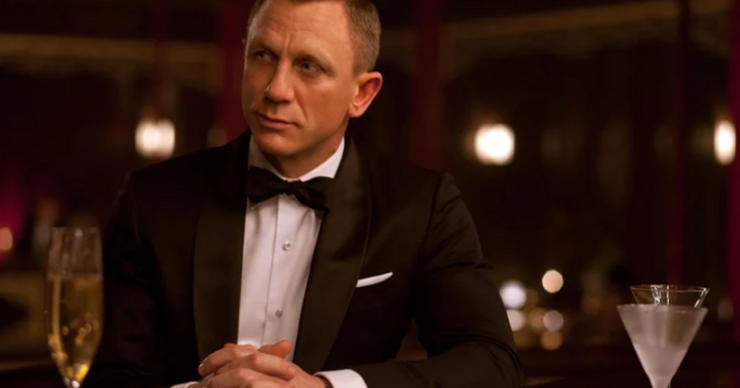 The next 007 hasn't been announced yet. Several big-named actors have been rumored as possible replacements, including Richard Madden, Sam Heughan, Idris Elba, Tom Hardy, James Norton and Tom Hiddleston.
Prior to No Time to Die, the longest gap between Craig 007 movies was three years; Skyfall was released in 2012, and Spectre came out three years later. By the time No Time to Die hits theaters, it will have been well over five years (possibly up to six years) since the release of Spectre.
The 52-year-old Craig, the longest-tenured Bond actor, first played 007 in Casino Royale (2006). That was followed by Quantum of Solace (2008) and the aforementioned Skyfall and Spectre films.
NEXT:Watch Tom Cruise's Insane Mission: Impossible— Fallout Stunts In New Trailer
Source: Read Full Article