Tarek El Moussa asked Heather Rae Young several times to go on a date – every time she turned him down. But she recently revealed why she finally agreed to go out with him and what it was that made her fall in love – almost instantly.
The couple recounted their dating story in their wedding special, Tarek & Heather The Big I Do, which is when she laughed about turning him down a few times. "We met 4th of July, 2019," El Moussa recounted during the episode. They had a chance meeting in Newport, which is when Young caught El Moussa's eye.
The wild thing is that when he introduced himself and she said she knew who he was, he thought it was because of his HGTV series. "And then she goes, I know who you are because you asked me out two years ago," he laughed. At the time she had a boyfriend. And while she did not have a boyfriend at the time, she didn't want to pursue love and have her heartbroken again.
Heather Rae Young shares why she finally decided to go on a date with Tarek El Moussa
"In that moment, I had been dating and I wasn't having the best experience dating," she remarked. "It took a few weeks of him texting me. Nurturing the relationship …"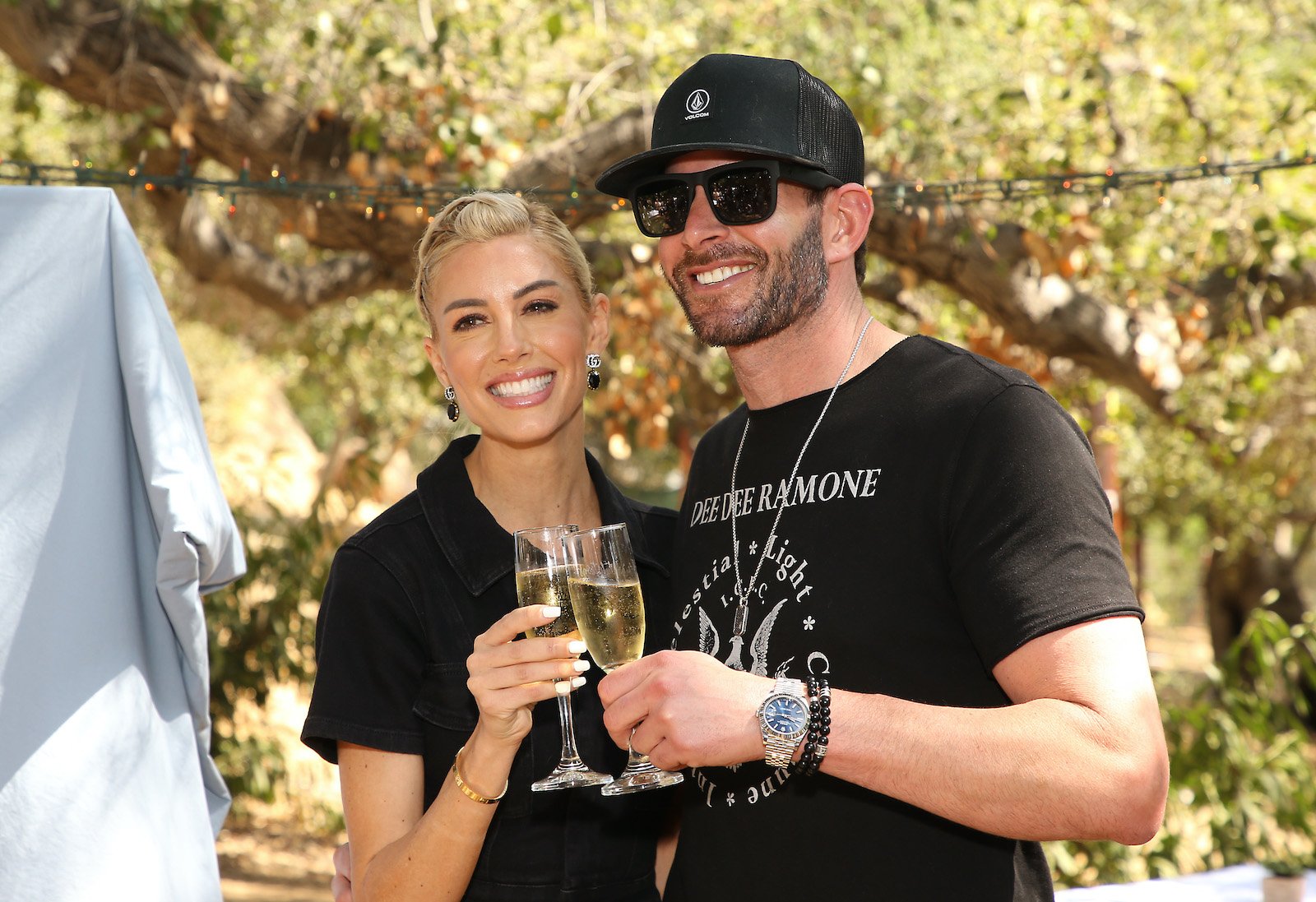 So why did Young finally agree to go on that first date? "He had asked me on a date and I said yes and we had the date planned," she told Showbiz Cheat Sheet. "The day of the first date, I canceled on him. And he said, 'I'd still love to take you out. I'm different than you think I am.'"
"And to give him a chance," she added. "And in that moment, the way he responded to me, canceling, you know, he wasn't a jerk about it. He didn't push me. I told him I was scared. I told him I didn't want to get my heart broken, and he just really reassured me that he was different. And in that moment, I really felt the truth. And there was no way that I couldn't give him a chance because I just felt there was something special about him."
Tarek El Moussa's 'lucky blue sweater' was actually pretty lucky
El Moussa laughed about how he wore his lucky blue sweater on the date – but the date was in "the middle of summer." He still wore the sweater and remembers sweating profusely throughout the date.
Young recalled that El Moussa was nervous, which she found endearing. "He was very nervous," she recalled. "I knew who he was from TV, obviously he's a celebrity."
"And for him to just be so nervous in front of me, I thought it was the sweetest thing. Like I just felt how real he was and how kind he was. And, you know, I would only commit to drinks on the first date. I didn't even commit to dinner with him because I just didn't want to waste my time. I didn't want to get my heart broken."
"And during that date, he was sweating and putting on ChapStick obsessively," she laughed. "Running into the bathroom to give himself pep talks. At one moment, I just said. 'OK. And I said let's get drunk and let's have fun.' And we just started taking shots of tequila. Laughing, we had the best conversation. We ended up spending hours and hours together, talking and talking."
He said it was love at first sight
From there, they were both smitten. El Moussa said it was love at first sight for him. "Well, from the first time I saw her I was already thinking she could be my wife, I just wanna make sure she's cool," he laughed.
"So I just had to give her a little bit of time," he continued. "I would have got married her in the first week. But you know, I told her to give me about a year. Let's see where it goes."
"And then I proposed three days and one year later," he added. "But when I officially made the decision, we were on the boat. [Daughter] Taylor was cuddling in her arm and [son] Brayden was cuddling her in the other arm, they were both sleeping. And that was the moment I said, 'Alright, that's my family. Time to do it.'"
Watch their love story unfold on their wedding special on Tarek & Heather the Big I Do, which premieres on Thursday, December 16, at 8 p.m. ET/PT on HGTV. And available to stream on discovery+. 
Source: Read Full Article