In a world full of bazaar reality shows, Netflix's "The Circle" has got to be one of the strangest. "The Circle" took the ambitious route of combining people's love of social media with their love of competition shows. The rules of "The Circle" are a little complicated. Eight contestants move into a building together but are stuck in their own apartments and never meet face to face … kind of the perfect premise for the age of COVID, right? They are only allowed to communicate through a fictional social media platform called "The Circle."
"They're basically trying to be the most popular versions of themselves that they can possibly be," the show's creator Tim Harcourt told Oprah Mag. "For some people, that means changing their identity … It gives the contestants the opportunity to assume any kind of personality or definition of popular and then use that to try and win the game." Long story short: They (can) catfish one another.
Contestants are eliminated throughout the series via group votes. The last man or woman standing in the final episode gets bragging rights of winning the game and therefore being the most popular person in "The Circle." Season 1 premiered in 2020 to immediate success. It was quickly followed up with a more cut-throat Season 2. So, what about Season 3? Read on to find out when it's coming, who's in it, and what we know about the spoilers.
When will Season 3 premiere?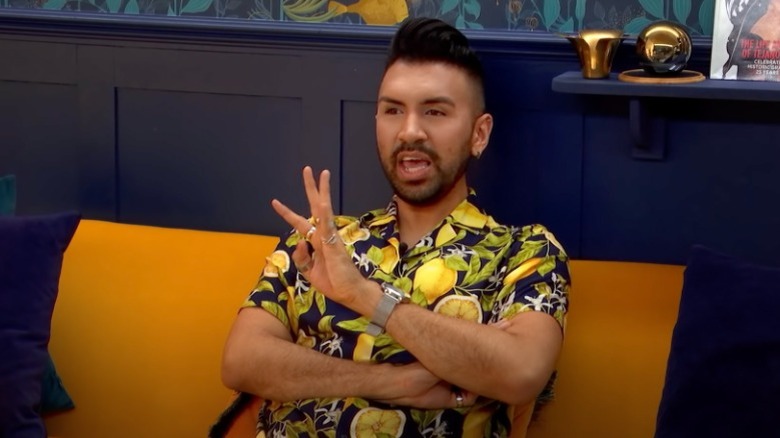 Good news for fans of "The Circle," after a phenomenal Season 1, Netflix immediately renewed the show for an additional two seasons (hopefully we'll get news they renewed it for even more soon). Netflix owes the success of "The Circle" to its commitment to telling unique stories. "It's been incredible to see Netflix members everywhere respond to the raw, authentic stories of real people and real stakes," a VP at Netflix told Elle.
At first glance, a show about people stuck in their apartments judging each other on social media might not seem so relatable or down-to-earth, but thanks to COVID, it's basically how everyone spent the past year. "The Circle" really couldn't have premiered at a more convenient time for Netflix, and with lovable cast members like Italian stallion Joey Sasso and novelist Lee Swift, it had the characters to back it up. 
So we already know "The Circle" was renewed for Season 3, and now the only question that remains is when will it premiere? Right now, early 2022 seems like a safe bet.
Who's in the cast?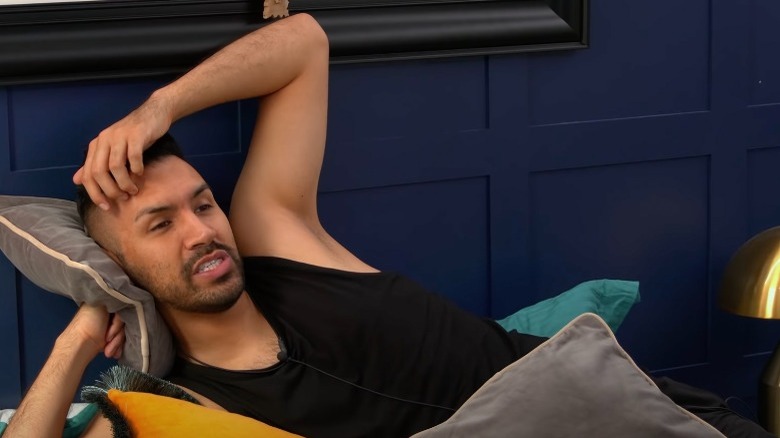 The bad news is we can't tell you who has been cast in Season 3 of "The Circle" yet, but there's a silver lining. That's because Netflix has yet to film it. The good news is, since Netflix hasn't started production, you (or someone you know) could still land a spot on the cast and the chance at winning $100,000.
There's currently an open casting call at Netflix. So, what do you need to be a reality star/top-notch influencer? According to the casting call, you must be at least 18 years old and a legal resident of the United States. Otherwise, you just have to be interesting enough, dramatic enough, and … hot enough to impress the producers. If you can check all those boxes and successfully submit your application by October 2, then we might be writing an article about your time on "The Circle" in a few months time! Since Season 1 and Season 2 saw a wide variety of personalities and personas, don't underestimate yourself.
What about the spoilers?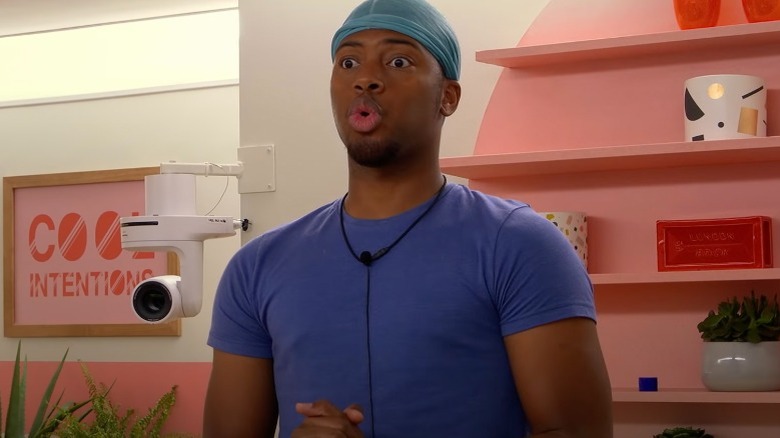 Seeing as Season 3 of "The Circle" has yet to film, we can't tell you much about spoilers, but based on what went down in Season 2, we're pretty sure Season 3 is going to be epic. Season 2 had some wild challenges including a mannequin challenge that exposed one contestant as a catfish. Jack Atkins (a grown man) was climbing the social ladder by pretending to be a twenty-something girl named Emily and that came crashing down like a Sephora sale rack pretty quick.
Enter the mannequin challenge, which required Jack to do full glam on a mannequin head to make it look as much like his online persona as possible. To the surprise of no one, Jack had no idea how to do a smokey eye or contour a chubby jawline. He was immediately exposed as a catfish and his popularity plummeted, per Bustle. It's unlikely they'll repeat the amazing mannequin challenge again, but it gives up hope that the producers have plenty of nail-biting ideas up their sleeves to keep the show interesting into Season 3. Season 2 also included cast members from other shows like "Too Hot To Handle," and definitely saw the drama ramp way up, so we can't wait to see what's in store. 
Source: Read Full Article