Mila Kunis and Laura Prepon are two people who have quite a few things in common. They're both famous, they both starred on "That '70s Show" together when they were younger, and nowadays, they're both moms. Kunis has two (sometimes unbathed) little ones, daughter Wyatt and son Dimitri, with another alum of the retro TV series, Ashton Kutcher, while Prepon also has both a son (whose name she hasn't shared) and a daughter, Ella, with fellow actor Ben Foster.
Granted, it was Kunis who was the first to dive into motherhood, which is apparently why she was ready and willing to share some surely appreciated parenting advice with Prepon. And it wasn't just any advice. It was an incredibly important thing that we might all want to do in order to set a good example for our kids when it comes to being a successful parent. Read on to find out what that advice was and why you may want to follow it yourself!
Mila Kunis offered Laura Prepon a valuable tip for being a successful mom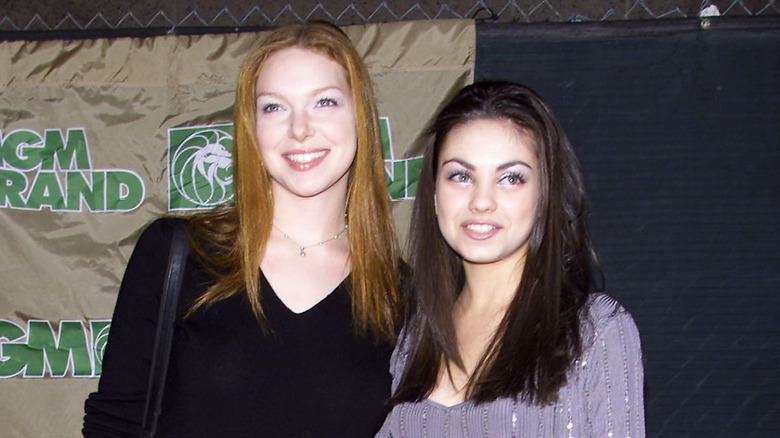 When it comes to raising kids, there is a lot of advice that can be helpful. It can be a sharp learning curve when it comes to figuring out everything about keeping children fed and safe as well as showing them how to be happy. Beyond that, you surely want your kids to grow up with a healthy attitude toward their future careers. That's why you'll want to know about the parenting advice that Mila Kunis shared with Laura Prepon when it comes to being a success (something she definitely knows about if her fortune is any indication).
"When I was really struggling with leaving my [daughter] to go back to work, one thing [Kunis] shared with me that was so helpful was, 'Whenever I'm going to work, I never turn to my kids and say, 'Oh, this is a bummer. Mommy has to go to work,'" Prepon told Us Weekly. She went on to say that instead of making her kids think that going to work is "something bad," Kunis puts a happy spin on the situation and tells her children that she's leaving for work in a way that will let them know that it's a good thing. Prepon added, "It's positive and upbeat so her children can equate being successful and having work with something positive."
While that's certainly a great tip, another famous mom, Amber Tamblyn, had more career-related advice for Prepon that you'll definitely be interested in.
Amber Tamblyn also had parenting advice for Laura Prepon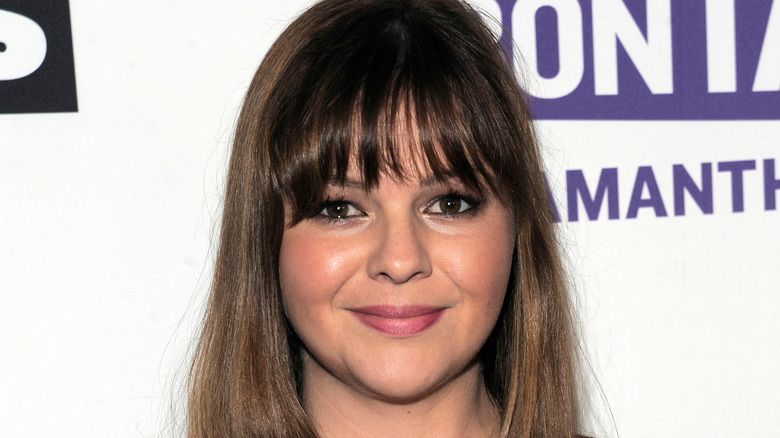 Mila Kunis isn't the only one who is willing to share parenting advice with Laura Prepon. It turns out that Prepon is also friends with "The Sisterhood of the Traveling Pants" star Amber Tamblyn, another famous figure who is also a mom. She has a daughter, Marlow, with David Cross, yet another actor who you might recognize as Tobias Fünke from "Arrested Development." As for Tamblyn's parenting tip, it was another piece of advice related to balancing both a happy family and a successful career.
"One of the things she specifically shared is quality over quantity," Prepon said while talking to Us Weekly. She noted that as parents who have to work for a living, "we have to leave and go to our jobs, but when we are with our family, it's about quality."
That's definitely something to keep in mind. While parents may not be able to spend all of their time with their families, what time they do spend with their significant others and children should be made up of special connections, simple joys, and memory-making moments whenever possible.
Source: Read Full Article