Jenelle Evans was forced to reveal her Teen Mom 2 salary during her custody battle. While the former reality TV star acknowledged earning $400,000 for her role on the hit reality show in 2018, her very public firing has left a massive hole in her income. Jenelle, unlike her co-stars, hasn't branched out much from her reality TV career path, and thus losing the gig has put a massive dent in her earning potential. Fans have long suspected the mother of three would have money trouble once the show was over, but it looks like it happened sooner than expected. There are three tell-tale signs that Evans is now scrambling to garner a bit of cash.
Jenelle is posting more links than usual
During the Teen Mom 2 reunion episode, Evans alleged that she had absolutely no control over her social media. In fact, she took the statement a step further and claimed she had never seen the posts that Nessa had a problem with. While it is true that the stars of the Teen Mom franchise contract out their social media to a private company, Evans does have control over her accounts.
She's ramped up the posting of links in recent days, including links that she insists are her exclusive account of what is going on in her life. Reddit fans surmise that the mother of three is paid each time someone clicks on one of those Bit.ly links she includes in her Twitter posts. In fact, they've gone as far as insisting no one clicks on them to ensure Evans doesn't get paid for monetizing her dog's death and the custody battle that has ensued since.
Jenelle is trying to kick off a YouTube career
Evans has never really been great at timing. The troubled TVpersonality received backlash after posting a lengthy video to her YouTubechannel that featured her children and several animals. Fans were pretty peevedthat she would choose to share video footage of animals when the majority ofher current drama centers around the death of the family dog.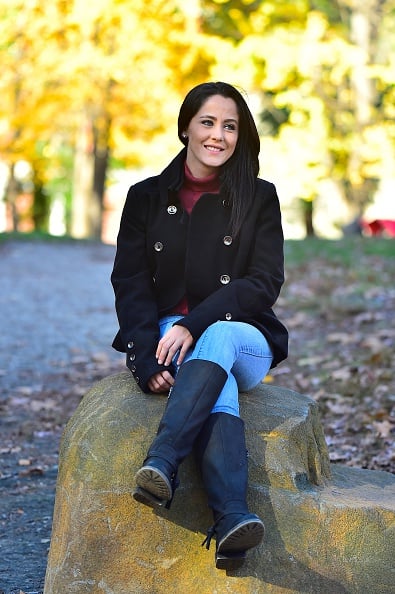 While fans are annoyed at Evans, it is clear she thought posting the video was a reliable way of making some quick cash. The video appears to be monetized on the YouTube platform, meaning every time an ad plays before the video, Jenelle makes a little cash. SocialBlade suggests Evans doesn't make much from YouTube. In fact, the database pegs her yearly earnings at no more than $7,000.
It is possible, however, that Evans could gain more viewersif she continues to post to YouTube. As It stands, she only has ten uploads tothe channel. Her most recent upload has been viewed right around 100,000 times.
She's trying to make her makeup brand happen
Now that she's no longer employed by MTV, Evans is working harder than ever on crafting a makeup brand. She initially attempted to get the business going a few years back, but in recent months she's apparently hit the ground running.
According to Radar, Evans and Eason left North Carolina in the wake of their custody battle to take a meeting about JE Cosmetics. The pair skipped town the day after a judge ordered their three children to stay in temporary homes at least through the end of June. The allegedly pre-arranged business meeting took place in Washington DC. Fans had lambasted the pair for vacationing during the custody battle, and most are skeptical a meeting about the makeup line actually took place.
Evans, however, has revived the business' Instagram page and has filed trademark paperwork. Even if her DC trip had nothing to do with the brand, she is working towards getting the product on the market. Whether it will be successful remains to be seen, but it's safe to say she probably won't be the next Kylie Jenner.
Source: Read Full Article