All eyes are on Brandon "Frenchie" French after the Season 23 premiere of "Big Brother" debuted on July 7. The middle-aged farmer won the coveted title of the season's first Head of Household in a year with major shake-ups for the "Big Brother" house. As in previous years, 16 strangers are living together free from outside contact for one whole summer, vying for the weekly Head of Household title through competitions so as to nominate fellow houseguests for elimination. Unlike previous years, as per Heavy, the contestants are competing in teams of four, at least initially, and the season winner will get a huge boost in the grand prize from $500,000 to $750,000. 
Fans were immediately digging Frenchie's gameplay style, with one tweeting, "I love frenchie #bbfrenchie, he reminds me of Enzo from #bigbrother22 he is so competitive." Meanwhile, another supportively warned, "Frenchie is gonna do great but he just may have put a target on his back! Comp beast." 
Frenchie is certainly a multidimensional "Big Brother" personality, surprising fellow Houseguests with his tragic family backstory reveal in the premiere episode. So who is the man self-described as "Supercalifragilisticexpialidocious, compassionate, and exuberant" in his official show bio? Keep reading for some little-known truths about the Clarksville, Tenn. farmboy!
Brandon 'Frenchie' French is a farmer with layers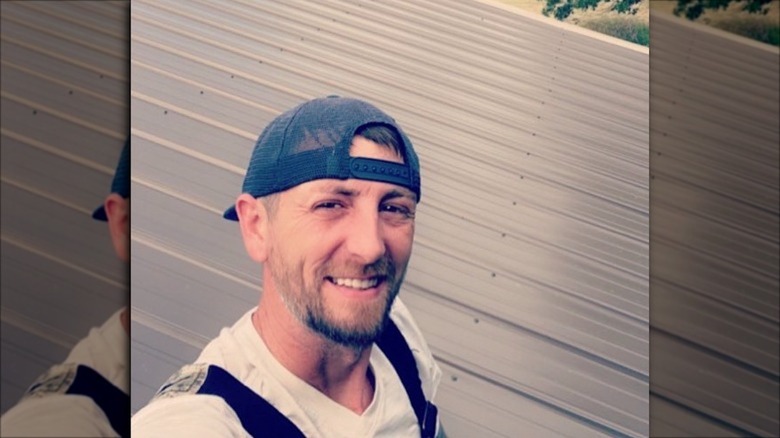 According to Brandon "Frenchie" French, farming really lends to competing on "Big Brother." According to his pre-show interview with CBS, the Tennessee native praised his day job for teaching him adaptability. "Being a farmer, no two days are the same. You never know what to expect. I always have to evolve and change game plans on a daily basis," Frenchie mused, continuing to say that "set strategies are overrated and crumble, so my lifestyle fits perfectly with the Big Brother house."
With his Twitter bio labeling him as "blunt, what you see is what you get, farmer, fun dad, x military," Frenchie is indeed more proof that "Big Brother" has a knack for choosing contestants with only the most colorful of backstories. A winner of the NFL national punt pass and kick competition at age 13, per CBS, Frenchie is also the owner of a two-time grand national champion show bull (a pinned Twitter video from February showed the farmer paling around with a few of his bovine). He also pronounced himself a "proud member of the NAACP." 
Despite a tweet from his family on July 3 sharing that Frenchie's infant son tragically died "due to medical reasons" in 2016, the Season 23 contestant maintains his undeniably infectious appetite for life. As he humorously told CBS, "The only thing that I'm scared of in life is our devil rooster." 
Source: Read Full Article