As everyone knows, Cher is the ultimate diva. She began her career in the '60s with then-husband Sonny Bono with their televised variety show called "The Sonny and Cher Comedy Hour." She hasn't stopped working since, releasing music, filming movies, and occasionally trolling haters on Twitter. Cher is one of a kind and her staying power is massive. She has sold over 100 million records worldwide, according to The Sydney Morning Herald, and has appeared in dozens of films.
Besides her talents, Cher is also known for her colorful personality. She's not one to sugar coat anything and will tell it like it is, which is why so many people love her. Cher also doesn't do anything she's uncomfortable with, meaning that she's rejected quite a few professional obligations in her career, including David Letterman's requests for her to be on his show. Keep scrolling to find out the reason Cher rejected Letterman and what she really thinks of him now.
Cher played hard to get with David Letterman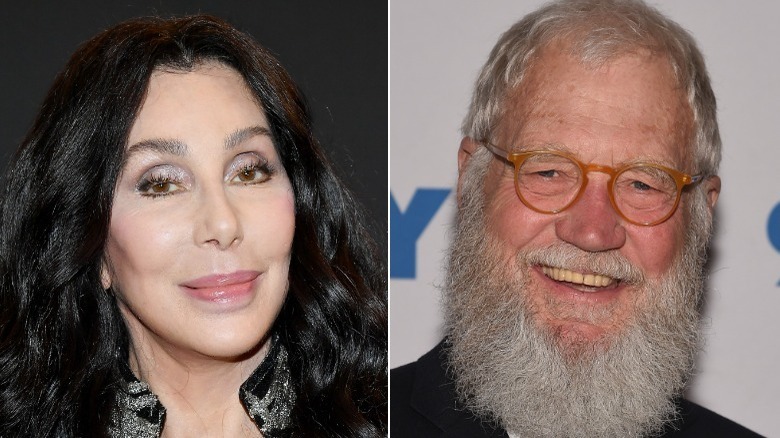 As one of the biggest divas in music, Cher is an elusive figure and does not grant interviews often. David Letterman learned this the hard way when he invited the "Believe" singer to his late night talk show in the '80s. Cher rejected Letterman for four years before she finally appeared on his show, but it wasn't without a good backstory.
Cher recounted the invite at a concert in 2017 and said that Letterman had to pay for her hotel in exchange for her appearance on his show. "I had a $28,000 hotel bill and Dave Letterman had always asked me to be on his show," she explained, per People. "And I said, 'Yes if you have $28,000.' But they said no." Cher then explained that they finally agreed. But why make the show pay so much money? According to Cher herself, she told show producers her reasoning was "because [Letterman] is very smart and funny but he can be so cruel if he doesn't like the people." 
Needless to say, Cher's appearance was one for the books. Per Rolling Stone, Cher famously called Letterman "an a**hole" on air after she explained her hesitancy to appear on the show. The entire segment was testy as Letterman tried to make small talk, but Cher was having none of it. However, their relationship has since improved.
Cher thinks highly of David Letterman now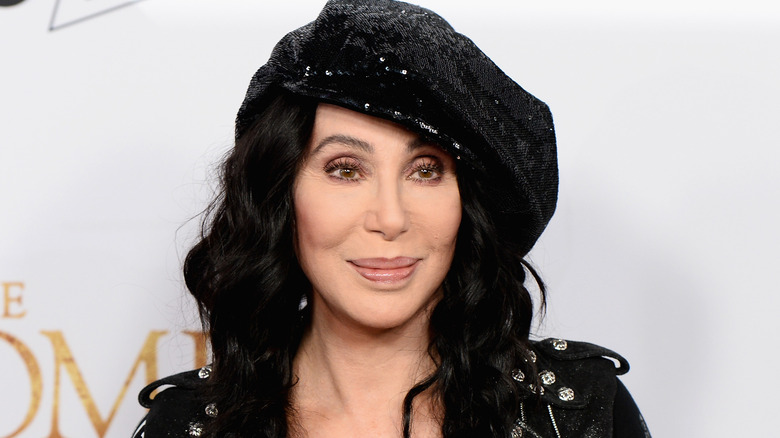 Though Cher gave David Letterman a hard time on his show, she has no hard feelings toward him anymore. In fact, Cher appeared as a guest on Letterman's final run as host of "Late Night" in 2015 and said some rather nice words to him.
"For a number of years, there's something that I've always wanted to get straight between us … This is one thing that I really mean from the bottom of my heart, I'm not kidding, no bullsh*t: I really love you and I'm going to miss you," she told Letterman. They hugged, but Cher then took it upon herself to throw one last zinger, saying, "And you're still an a**hole."
Cher later paid another tribute to Letterman with The Hollywood Reporter, saying, "I love to make Dave have fun. He's very vulnerable. The first time I met him, I called him an a**hole on the air. Trump that anecdote!" Letterman may have gotten burned by Cher, but it is a story that will live on for ages.
Source: Read Full Article